Jessica González-Rojas: Supreme Court Decision Is Victory for Latina Health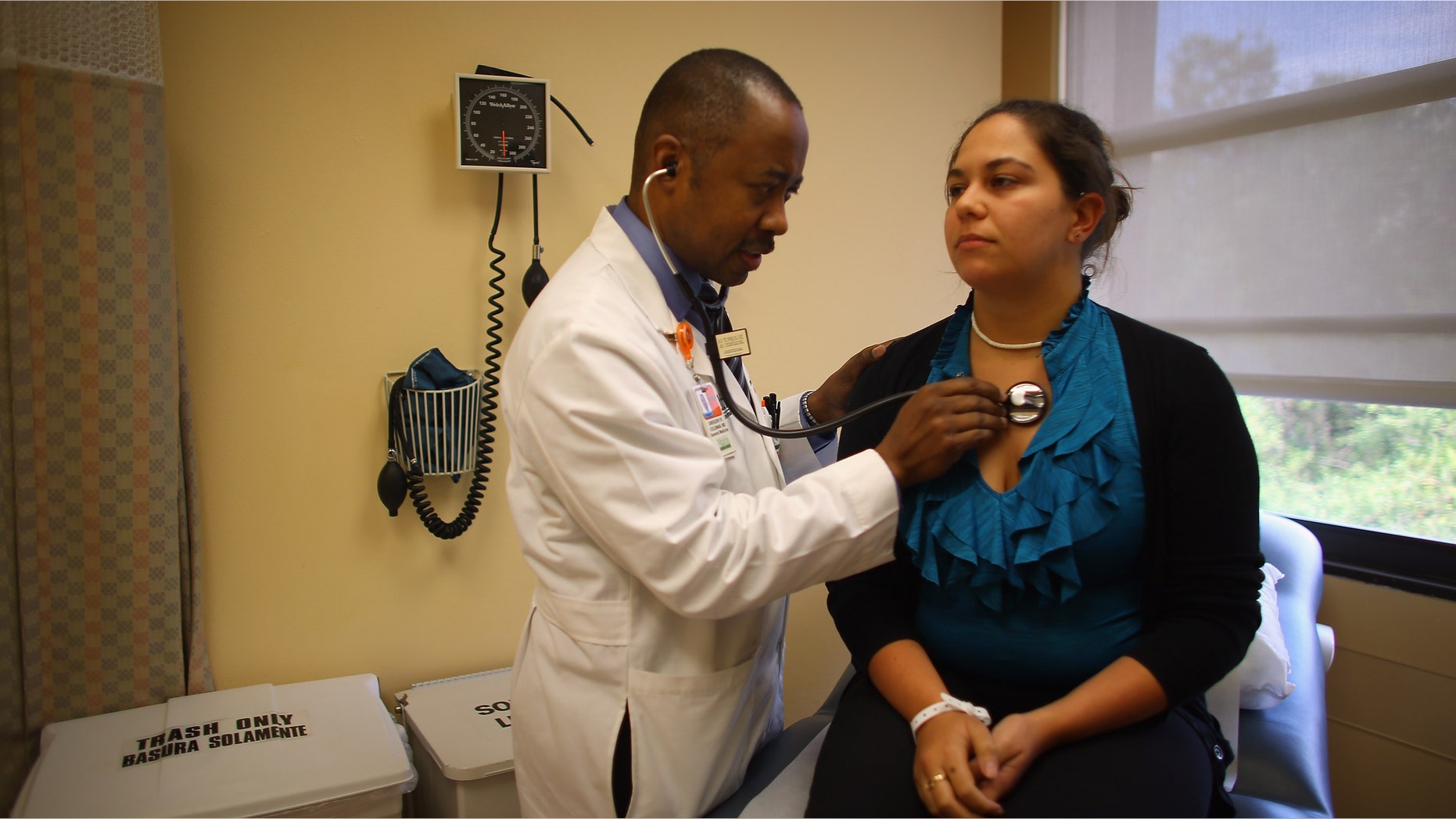 Today is a historic day in the movement for access to health care: the Supreme Court of the United States has affirmed the constitutionality of the Affordable Care Act (ACA), President Obama's health care reform legislation. This decision means that Latinas, who face far too many barriers to accessing health care, will have expanded access to life-saving care and preventive services. The National Latina Institute for Reproductive Health (NLIRH) applauds this decision as a significant victory for Latinas everywhere.
Latino/as lack insurance more than any other racial or ethnic group. This lack of access to basic care leaves our communities unfairly saddled with much higher rates of chronic and preventable diseases than other groups living in the U.S. Latinas face disproportionately high rates of unintended pregnancy, sexually transmitted infections including HIV, diabetes, asthma, and other issues. Like all women, Latinas face unfairly high insurance premiums and arbitrary insurance company rules that have denied women affordable care and coverage.
The Affordable Care Act has already expanded health coverage for children and young people. It eliminates coverage discrimination against children with pre-existing conditions and requires insurance companies to cover dependents until age 26 — great news for a predominantly young population that already faces multiple barriers to accessing employment and health care.  In past years, about half of all Latino/a children with health insurance were covered by the SCHIP program, which will be strengthened with today's ruling. In fact, an estimated 6 million Latino/as will likely benefit from the ACA's health access expansion overall, including over 3 million who would now be eligible for Medicaid. The U.S. Department of Health and Human Services estimates that 736,000 Latino/as have already benefited from the expansion for dependents.
In addition, the ACA provides access to life-saving cervical cancer screenings and other preventive health services without expensive co-pays. In the near future, more provisions of the ACA will go into effect, increasing support for community health centers, expanding Medicaid coverage, and making sure that every woman can plan the timing and spacing of her family without expensive co-pays. And it's not just access to care that will improve — the quality of the care may increase as well. The ACA supports language and cultural competency training for health care workers.
The National Latina Institute for Reproductive Health believes that everyone has a fundamental right to quality, affordable health care, including contraception. The passage of the Affordable Care Act has brought millions of Latinas closer to that vision and ensures that they can make the healthiest decisions for themselves and their families. For Latinas, who already face a disproportionate number of barriers to care, this decision means expanded access to absolutely critical services, like life-saving screenings for cancer and domestic violence, and greater support for pregnant women and new mothers.
While the gains achieved through the ACA are a step in the right direction, there is still much work to do. The law leaves too many immigrants without access to essential care and cuts out access to abortion care, and opponents of the ACA continue to launch attacks on numerous benefits included in the law, particularly on the provision for contraception without co-pays. And anti-immigration laws like SB 1070 may have the effect of continuing to stigmatize Latinas and creating significant barriers to health.
Today's Supreme Court decision creates a strong foundation for moving toward the value of health care as a human right. The National Latina Institute for Reproductive Health will continue to advocate for solutions that close gaps in health care and ensure health, dignity and justice for all.