Jeb Bush: 'I'm thinking about running for president'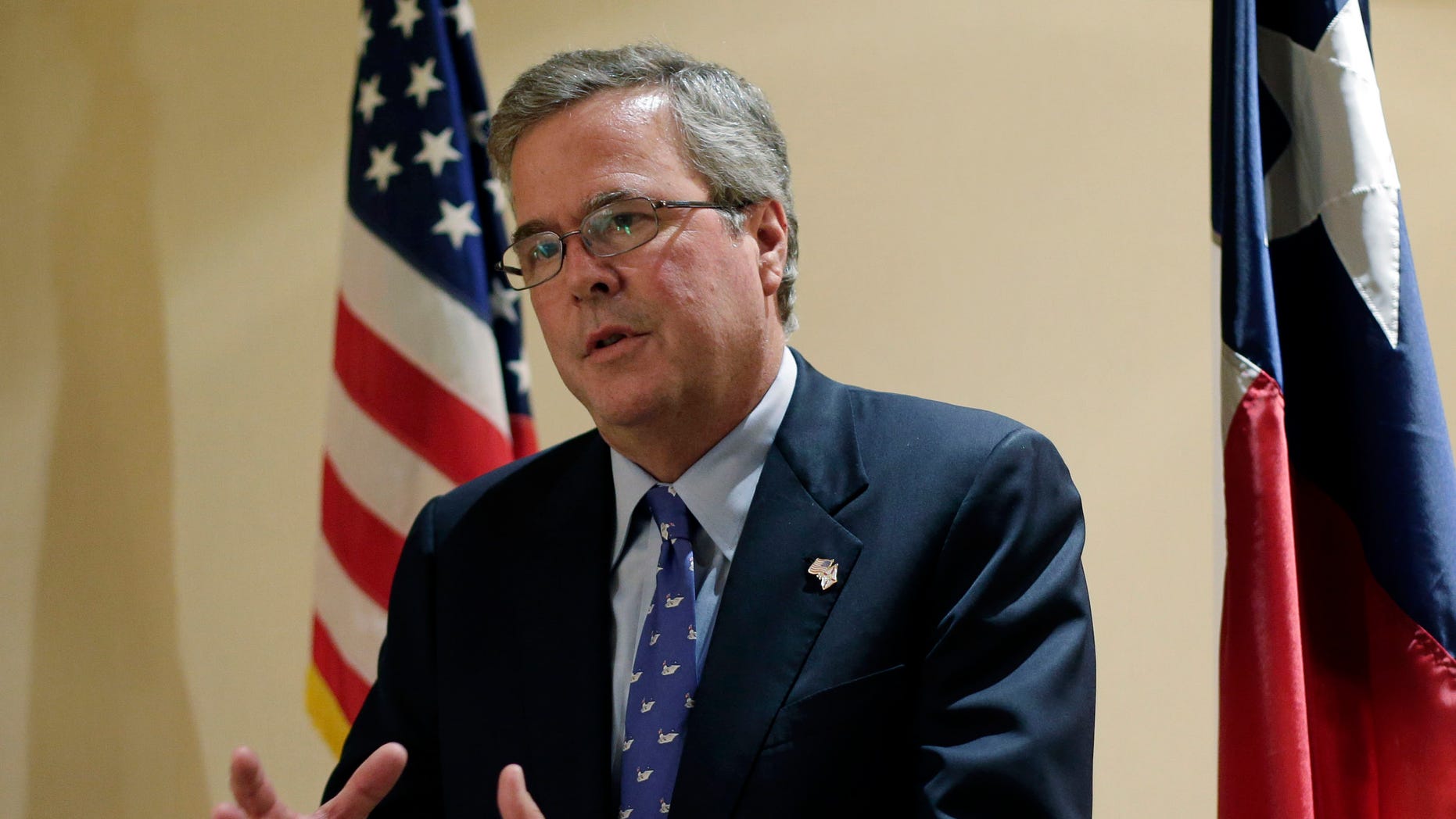 Jeb Bush said Wednesday he's "thinking about running for president," in his most direct statement yet about a possible 2016 run.
The former Florida governor spoke at a Catholic school benefit in New York Wednesday morning. He previously has said he'll make a decision on whether to run for president before the end of this year, making clear that he was considering the possibility.
But his comments on Wednesday appeared to be more direct. Asked what his "immediate plans" were, he said, according to an attendee: "I'm thinking about running for president."
The answer was met with applause and a standing ovation, after which Bush said: "Can someone call my mother so she can hear this?" the source told FoxNews.com.
His mother, Barbara Bush, has previously dismissed the prospect of another son running for president, saying "We've had enough Bushes." She later backed off that view, and even seemed to tout a possible Jeb Bush candidacy in a recent Fox News interview.
The event on Wednesday, which was closed to the press, was attended by Cardinal Timothy Dolan and meant to raise money for the Archdiocese of New York's Catholic schools.
Bush affirmed his interest in a presidential bid a couple hours after David Axelrod dismissed the idea.
Axelrod, a former senior adviser to President Obama, told MSNBC on Wednesday morning that "I have some real doubts as to whether he's going to run."
"Running in the Republican Party today is a hard thing to do, and I don't think Jeb Bush wants to run for president and have to subjugate his principles like the last two nominees did," Axelrod told MSNBC.
Prominent GOP officials and donors reportedly have launched a campaign to draft him into the race.
In an interview aired earlier this month on "Fox News Sunday," Bush said he'd make a decision by the end of the year. But, in a preview of the scrutiny to come should he decide to enter the race, he made comments about immigration that antagonized some on the right.
In the interview, he said those who enter the U.S. illegally do so to help their families.
"It's an act of love. It's an act of commitment to your family," Bush said. "I honestly think that that is a different kind of crime. There should be a price paid, but it shouldn't rile people up that people are actually coming to this country to provide for their families."
A recent Fox News poll showed Bush holding his own among possible 2016 candidates. The poll, which asked Republicans about their preferred 2016 GOP candidate, showed New Jersey Gov. Chris Christie leading with 15 percent, followed by Bush and Kentucky Sen. Rand Paul with 14 percent each.
Bush is hardly the only high-profile Republican publicly flirting with a bid. Texas Gov. Rick Perry told Fox News on Wednesday he's giving the possibility of another run "serious consideration."