Janet Napolitano Meets With New Bosses At The University Of California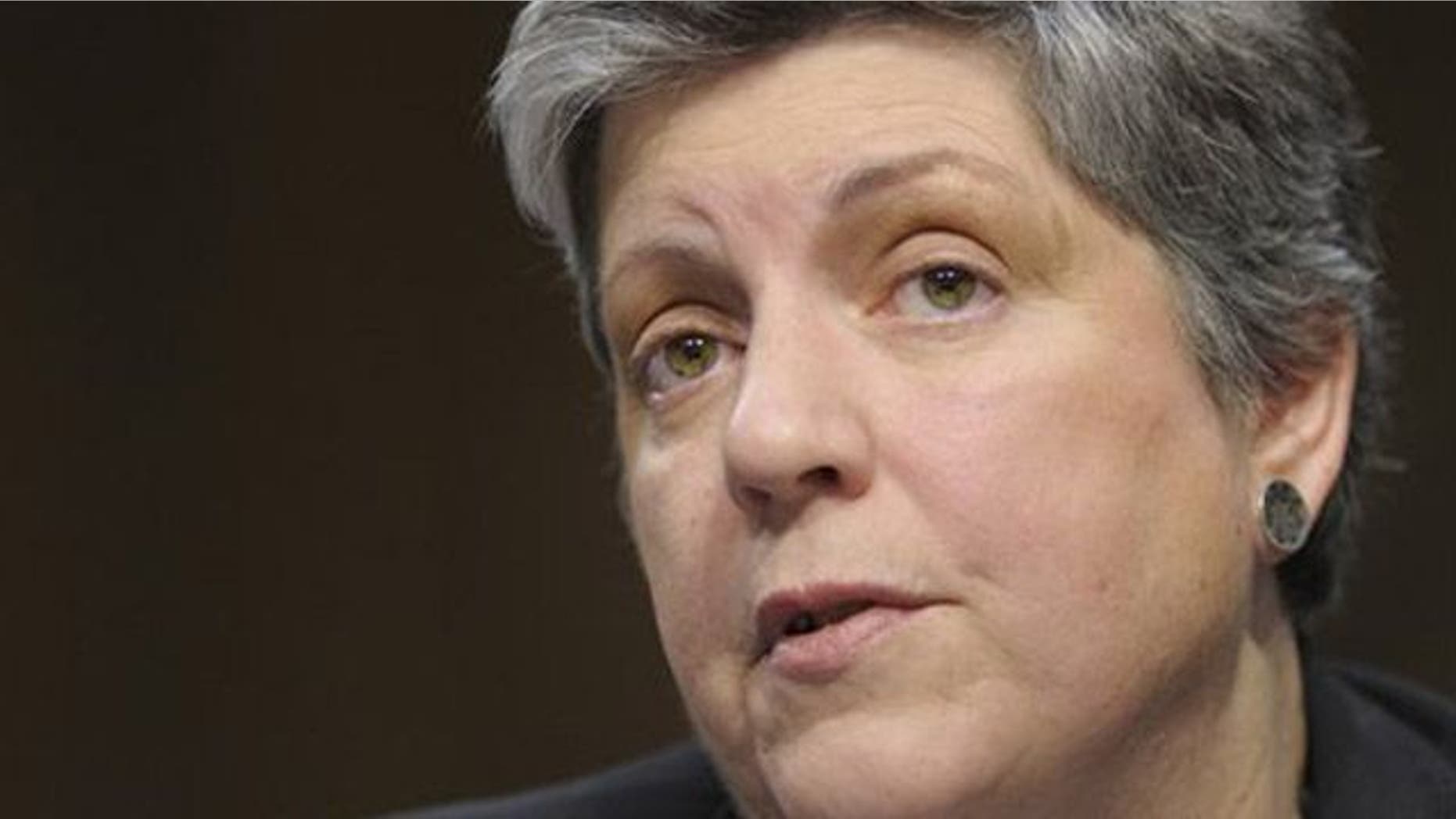 Homeland Security Secretary and former Arizona Gov. Janet Napolitano is taking her first steps toward becoming the first female president of the University of California system.
After announcing her resignation last week, she is scheduled to be formally introduced Thursday to the 26 people who are expected to become her new bosses — the members of the UC's governing board.
She is expected to take over as UC's next leader in September.
The appointment caught many university and Washington insiders by surprise when it was announced last Friday.
"Not many people knew about it," said UC spokesman Steve Montiel, who like many others close to the search process, has declined to discuss details of how Napolitano was put in the running for the post until after the confirmation is completed.
After the vote, the former Arizona governor will have an opportunity to address the board, which also will be setting her salary and benefits package, Montiel said.
The approval is expected to be swift and non-contentious, at least among the regents. Napolitano, who attended the private Santa Clara University in California as an undergraduate, was the unanimous choice of a 10-member search committee and has already announced her resignation from President Barack Obama's cabinet.
In the week since she surfaced as the search committee's choice, some faculty members have complained that Napolitano is more schooled in politics than in higher education. Immigrant rights activists, meanwhile, have expressed concerns based on her deportation record.
And several newspapers have taken issue with the secrecy surrounding Napolitano's selection and the short time frame between the announcement and Thursday's vote.
Napolitano, 55, would be succeeding Mark Yudof, 68, who in 2008 became the first president from outside California to lead the UC system in two decades but had spent 11 years leading the public universities in Minnesota and Texas.
As UC president, Yudof was one of the nation's most highly paid college administrators, earning an annual salary of $591,084 — almost triple what Napolitano makes as Homeland Security secretary — plus car and housing allowances, retirement contributions and other benefits that brought his annual compensation at more than $925,000.
Napolitano would take over at a time of improving, but still serious, financial challenges for the university system, including rising costs for employee salaries and retirement benefits.
After several years of deep budget cuts, Brown earlier this month signed a state budget that boosts funding for UC. University regents on Wednesday scaled back plans for price increases on graduate programs.
The university had considered raising prices for professional degrees in 29 programs. Instead, regents approved increases for eight programs.
Based on reporting by The Associated Press.
Follow us on twitter.com/foxnewslatino
Like us at facebook.com/foxnewslatino