Ivanka Trump tells GOP convention her father will fight for working people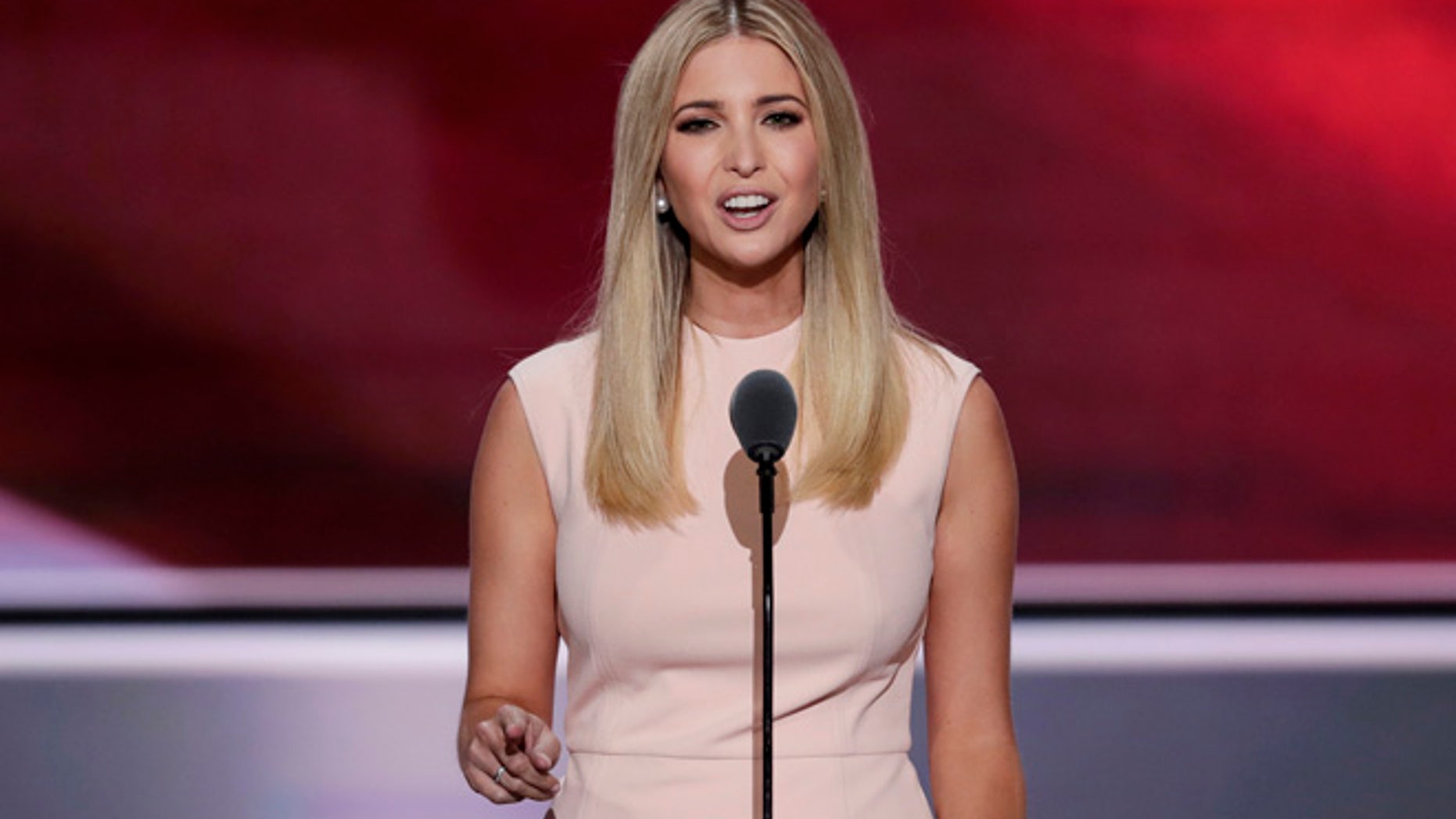 Ivanka Trump, the daughter of GOP presidential nominee Donald Trump, cast her father as a "fighter" for working people, particularly working women, in her remarks to the Republican National Convention Thursday night.
Ivanka, a senior executive in her father's business, the Trump Organization, noted that the company has more female than male executives.
Then, matching a campaign promise by presumptive Democratic nominee Hillary Clinton, she vowed her father would "fight for equal pay for equal work and I will fight for this too, right alongside him."
Ivanka, Trump's older daughter and the last of four Trump children to speak at the convention, sought to underscore her father's personal warmth beneath the public persona. She recalled playing with "Legos and erector sets" in her father's office, as well as his efforts to help ordinary people suffering from hardship.
"He would talk to them and then draw on his extensive network to find them a job or get them a break," she said. "And they would leave his office, as people often do after being with Donald Trump, feeling that life could be great again."
Ivanka is expected to be a key surrogate for her father in the general election campaign, particularly as he tries to make up ground against Clinton among women. A Fox News poll taken last month showed Clinton leading Trump by 19 points, 51 percent to 32 percent, among women