Israeli Prime Minister Netanyahu to visit White House in March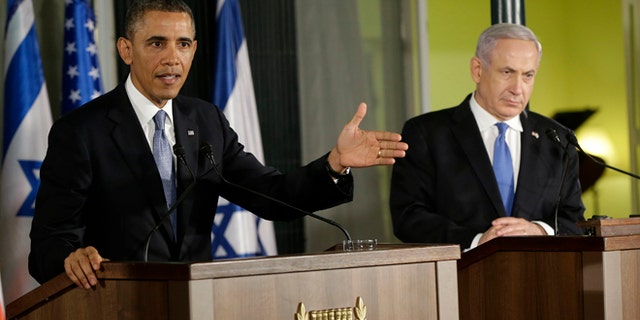 WASHINGTON – Israeli Prime Minister Benjamin Netanyahu plans to visit President Obama next month amid tension between the allies on diplomatic matters.
The White House announced the March 3 visit on Wednesday and said the two leaders would discuss Mideast peace efforts, Iran's nuclear program and other regional issues.
Netanyahu has also been an outspoken critic of the U.S.-led efforts to curb Iran's nuclear program. Meanwhile, Secretary of State John Kerry is attempting to broker a Mideast peace deal that would establish an independent Palestinian state alongside Israel. Some Israeli ministers have criticized Kerry's efforts.
The White House said in a statement that Netanyahu's visit "is a demonstration of the deep and enduring bonds between the United States and Israel and our close consultations on a range of security issues."