Israel accuses Obama administration of helping craft, push UN censure
Israel's government publicly accused the Obama administration Sunday of helping create and push the recently passed United Nations resolution condemning settlement activity, with a top official telling Fox News they have "ironclad information" on the U.S. government's involvement.
"We have rather ironclad information from sources in both the Arab world and internationally that this was a deliberate push by the United States and in fact they helped create the resolution in the first place," David Keyes, spokesman for Israeli Prime Minister Benjamin Netanyahu, said on Fox News' "America's News HQ."
The accusation marks a new escalation in the Netanyahu government's response to the U.N. Security Council vote on Friday. The resolution passed thanks to a U.S. abstention, a decision Netanyahu has described as a "shameful ambush."
The White House already has acknowledged President Obama made the decision for U.S. Ambassador Samantha Power to abstain. Unclear was how involved the Obama administration was in crafting and pushing the resolution itself – which initially was put forward by Egypt, and then pursued by New Zealand, Malaysia, Senegal and Venezuela.
White House spokesman Eric Schultz issued a statement Sunday defending Obama's support for Israel and stressed that the U.S. did not draft the resolution.
"The Egyptians, in partnership with the Palestinians, are the ones who began circulating an earlier draft of the resolution," Schultz said. "The Egyptians are the ones who moved it forward on Friday. And we took the position that we did when it was put to a vote."
Keyes' criticism followed similar rhetoric by Netanyahu himself, who said that while the U.S. and Israel for decades had disagreed on settlements, they had an understanding that such action before the U.N. Security Council would make peace negotiations harder.
"As I told [Secretary of State] John Kerry on Thursday, friends don't take friends to the Security Council," Netanyahu said.
He pointedly said he looks forward to working with the new Donald Trump administration when it takes office next month. He said he was encouraged by Israel's "friends in the United States" who criticized the resolution, saying "they understand how reckless and destructive" it is.
Keyes also told Fox News on Sunday that Israel was "deeply disappointed" by the resolution and the Obama administration's abstention.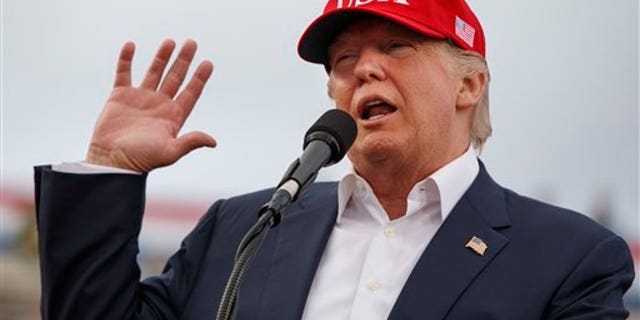 "I think what we're seeing is an abandonment of Israel, and an abandonment of a long-standing American policy," he said.
Israel's Foreign Ministry, meanwhile, said it began summoning the ambassadors of countries who voted in favor of the resolution, including those from the permanent members of the Security Council -- Russia, China, the U.K. and France. In a highly unusual move, the U.S. ambassador was later summoned as well, Israeli media reported.
"We will do all it takes so Israel emerges unscathed from this shameful decision," Netanyahu said.
The resolution, which condemned Israeli settlement activities in the West Bank and east Jerusalem, sparked outrage in Israel and led to a new low in relations between Netanyahu and Obama. Israel has accused Obama of colluding with the Palestinians against the Jewish state.
The resolution's immediate impact appears to be largely symbolic, but Israel fears it could open the door to an increase in international steps, including economic measures. Much of the international community considers the settlements illegal or illegitimate and an obstacle to peace.
In addition to the measures declared Sunday, Israel has recalled its ambassadors to New Zealand and Senegal for consultations and canceled a planned January visit to Israel by Senegal's foreign minister. A visit by Ukraine's prime minister has also been canceled in light of its support for the U.N. vote and Israel has pledged to cut millions of shekels in funding to certain U.N. agencies.
President-elect Trump had intervened last week after the Israelis reportedly appealed to him for help. Trump came out against the resolution but, after a vote was delayed, the Security Council went ahead with consideration and approved it on Friday.
Trump tweeted afterward: "Things will be different after Jan. 20." He later tweeted that the vote "will make it much harder to negotiate peace." But, he added, "we will get it done anyway."
Kerry said Israel's continued and stepped-up attempts to build more settlements in the region, which includes East Jerusalem, risks the so-called "two-state" solution between Israelis and the Palestinians, who also lay claim to the region.
"The United States acted with one primary objective in mind: to preserve the possibility of the two state solution, which every U.S. administration for decades has agreed is the only way to achieve a just and lasting peace between Israelis and Palestinians," Kerry said Friday. "Two states is the only way to ensure Israel's future as a Jewish and democratic state, living in peace and security with its neighbors, and freedom and dignity for the Palestinian people."
He also said the administration does not agree with "every aspect" of the resolution but that it "rightly condemns violence" and calls on both sides to take constructive steps to reverse current trends and advance the prospects for a two-state solution.
Netanyahu did not mince words on Saturday in responding to what he described as a "shameful ambush."
Netanyahu said the U.S abstention was "in complete contrast" to U.S. commitments -- including one that he said Obama made in 2011 -- not to impose conditions for a final agreement on Israel at the Security Council. "The Obama administration conducted a shameful anti-Israel ambush at the U.N.," Netanyahu said.
The Associated Press contributed to this report.