Is it Over Already in Iowa for Democrats?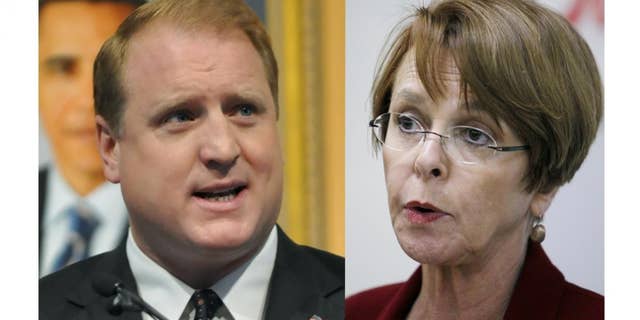 Regarded as the most reliable poll in Iowa, the Des Moines Register's Iowa Poll has delivered not one, but two punches to the mid-section for Hawkeye State Democrats.
Incumbent Democratic Governor Chet Culver trails in his reelection bid 52 percent to 33 behind former four-term Republican Governor Terry Branstad.
In the U.S. Senate contest, Republican incumbent Chuck Grassley enjoys a 31 point bulge (61-30) over Democratic challenger Roxanne Conlin.
Keep in mind this is the state in '08 that President Obama won twice in convincing fashion; once during the caucuses over John Edwards, Hillary Clinton and the rest and besting John McCain in the general election.
So, are these top of the ticket races in Iowa over? It may depend on which Democrat you ask.
Ed Fallon, a bit of a renegade Democratic activist who hosts a radio talk-show with his wife Lynn, says of the gubernatorial race; "If you're Chet Culver, you should be looking for a mid-level government job in Washington, D.C. about now."
But today Conlin sent out an e-mail titled "This Is Not Over" in which she noted a four-to-one advantage in absentee voting, and closed the message with, "Please continue to fight -- now is the time."
That's a lot of fighting left to do in the final five weeks before midterm elections.