Iraq's Political Conflict Jeopardizes Obama's Deadline for Troop Drawdown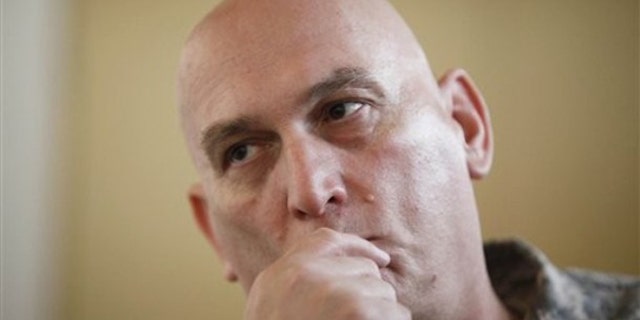 Iraq's struggle to form a new government is raising concerns among U.S. military officials about President Obama's plan to withdraw 44,000 of the 94,000 U.S. troops in Iraq in 15 weeks.
Shiite Prime Minister Nouri Al-Maliki and Sunni Ayad Allawi are the two leading contenders to be the next prime minister and both are arguing they have the right to form the next government.
The concern is that a Maliki government could leave Sunnis feeling slighted, while an Allawi government could lead to Shiite militias reactivating.
Meanwhile, violence in Iraq has increased in recent months. The latest example was a coordinated attack by three suicide bombers on a soccer field in the Shiite-dominated town of Tal Afar that killed at least 10 people and wounded 120. Al Qaeda insurgents with Sunni ties are being blamed for the attack.
Incidents like these, along with uncertainty about the next government, leave some to question whether the deadline is practical.
"It's going to be difficult," one military official told Fox News on the condition of anonymity. "Large movements always come with increased risk and since the Iraq surge, we have see the Army attempt to move such a large number of soldiers."
Even the Iraq surge in 2007 doesn't amount to the effort this drawdown is going to take. This presidential deadline calls for 44,000 troops to leave in three and a half months, while the 2007 surge moved in 30,000 troops over a three- month period.
The Army claims it can move 25,000 troops in four weeks.
But according to some in the Pentagon, moving that many troops so quickly comes with inherent risk.
"Instead of moving five bus loads of troops with security, we'll have to move 15," a military official told Fox News, explaining that it translates to bigger targets.
"You also run the risk of an emboldened adversary who ramps up his efforts to attack," the official said.
Gen. Ray Odierno, the top U.S. commander in Iraq, has said he is fully committed to drawing down to 50,000 troops in Iraq by the end of August.
His soldiers' mission is to continue building professionalism, confidence and the capability of Iraqi troops.
Odierno's top spokesman, Maj. Gen. Stephen Lanza, says the U.S. is on track to meet the troop goal and it is important to remember the progress that's been made.
"Two years ago, the Iraq government and the people here were on the brink of civil war, in terms of sectarian violence," he said. "We have not seen the people lose faith in the Iraqi security forces. We have no seen this government fracture."
Senior military sources say adjusting the 50,000-troop deadline has not been raised with the president because there is still time to do it successfully.
But these sources say if in June some of the key hurdles are not being met, then it will be up to the president to press on or adjust.