WASHINGTON – Iran has aggressively pursued its ballistic missile program since agreeing to the 2015 nuclear deal, regularly launching nuclear-capable missiles in what critics consider a violation of the spirit of the deal, according to a report obtained by Fox News.
The report shows Iran has fired some 23 missiles since signing the deal, as many as 16 of them nuclear-capable. The controversial deal reached with the Obama administration did not include a ban on missiles, and Iran and European signatories to the agreement stress international inspectors have certified Iran in compliance.
But critics say the robust missile program shows the Islamic republic is bent on intimidating its enemies and preparing for the day when it can do so with the ultimate weapon of mass destruction.
"Out of all the ballistic missiles Iran fired in 2017, only four or five missiles can be considered nuclear-capable. In 2016, Iran fired 10 to 11 missiles than can be considered nuclear-capable," according to a report by the Foundation for Defense of Democracies. "It is highly likely that the administration's threat intimidated Tehran, altering its flight-testing calculus."
The report also cites an Iranian outlet quoting Iran's Islamic Revolutionary Guard Corps as it complained of testing delays over concerns of a potential response by the United States.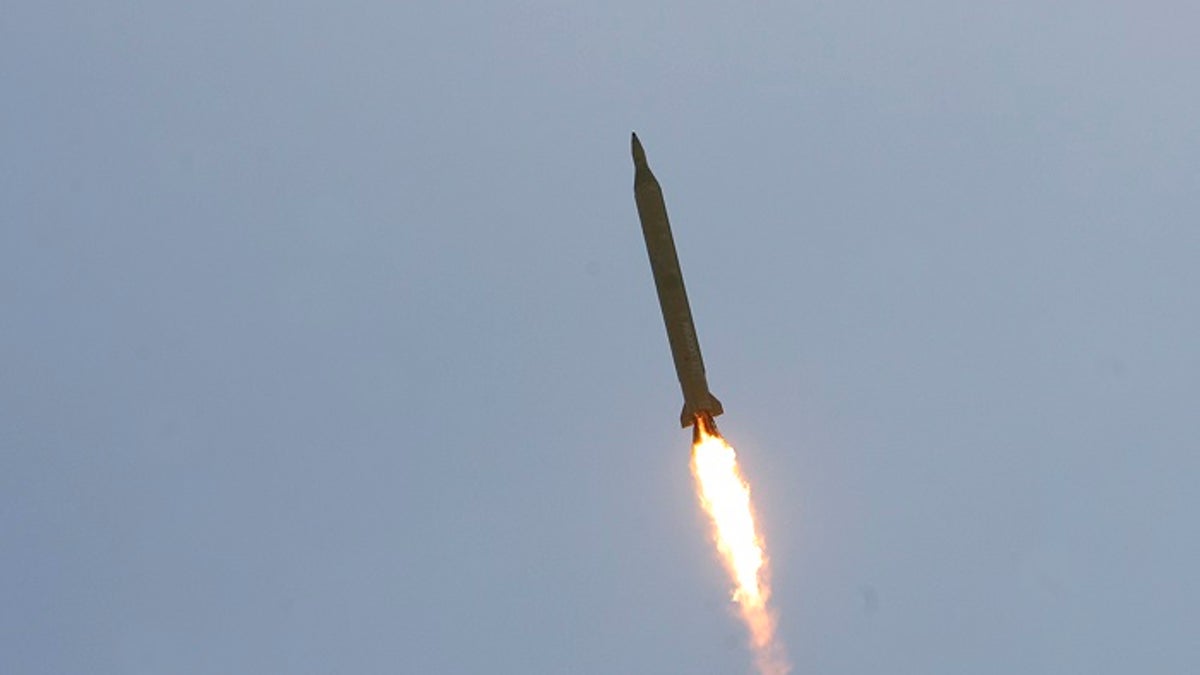 The report, though, has "identified as many as 23 ballistic missile launches by Iran since the conclusion of the July 2015 nuclear deal," wrote its author, Behnam Ben Taleblu, a senior Iran analyst at the foundation.
The nuclear agreement's supporters point out that the deal was designed only to address Iran's nuclear program. They -- notably the European governments that are also signatories to the agreement -- stress that international inspectors have certified Iran as being in compliance.
The deal's opponents, including the Trump administration, argue that the nuclear agreement has emboldened Iran's non-nuclear activity -- its support of extremism, ballistic missile development and cyberattacks.
President Trump has threatened to pull the U.S. out of the Iran deal by May if European nations refuse to agree to changes.
Secretary of State Rex Tillerson is traveling this week in Europe, meeting with counterparts. State Department officials said staffers are already beginning Iran talks in Europe.
"I'd say there was a pretty wide measure of agreement on the European side about the need to look at what Iran is doing on the ballistic missile front and to work out what we can do collectively to constrain that activity and to make a big difference there," United Kingdom Foreign Secretary Boris Johnson said after meeting with Tillerson.
European governments largely want to stay in the nuclear agreement, and their support of further measures against Iran's missile program could potentially keep it together, if it satisfied the president.