Iowa signs ban on gender transition surgery for minors, says it's 'in the best interest of the kids'
Gov Kim Reynolds signed the bills into law on Wednesday
Iowa Republican Gov. Kim Reynolds signed two bills into law on Wednesday that ban gender care for minors and prevent transgender school students from using bathrooms and locker rooms that align with their gender identity.
The first bill prevents doctors in Iowa from prescribing puberty blockers or hormone therapy treatments to children under the age of 18. Additionally, the law also prohibits any "gender transition procedures" that would "affirm the minor's perception of the minor's gender or sex."
"I'm a parent. I'm a grandmother. I know how difficult this is," Reynolds said, according to The Gazette, a Cedar Rapids, Iowa-based newspaper. "This is an extremely uncomfortable position for me to be in. And I don't like it."
"But I have to do what I believe, right now, is in the best interest of the kids until we can have some more research done, or we can see what's happening in some of the other countries that have been doing this, to better understand the impact. I think that's reasonable," she added.
GEORGIA LAWMAKERS PASS BILL BANNING GENDER-TRANSITION TREATMENTS FOR MINORS NOW HEADS TO GOV. KEMP'S DESK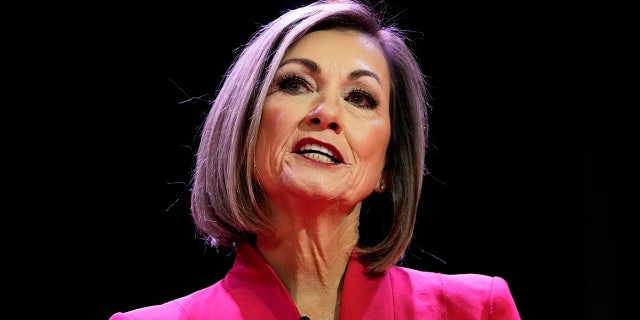 Any doctor who is found in violation of the new law, according to the measure's text, is "subject to licensee discipline by the appropriate licensing board or entity." The measure also allows for individuals to take legal action against doctors who perform gender transitions on minors.
Reynolds' signing of the measure, in accordance with the bill's text, forces minors who are currently receiving gender transition procedures in Iowa to forgo the care in 180 days.
The other bill signed into law by Reynolds was Senate File 482, which is an act "prohibiting persons from entering single and multiple occupancy restrooms or changing areas and other facilities in elementary and secondary schools that do not correspond with the person's biological sex."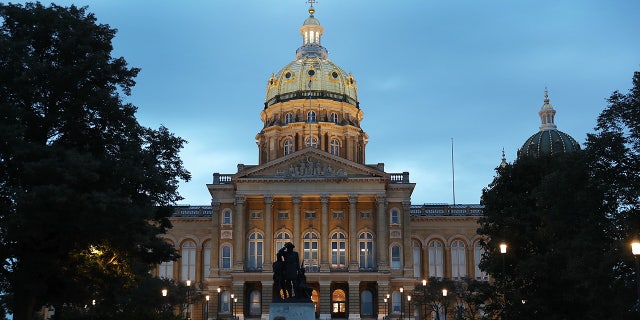 The newly signed law requires public schools in Iowa to keep certain areas like bathrooms, locker rooms, showers and dressing rooms separate based on biological sex.
The bill does, however, provide for a student who "desires greater privacy" to request special accommodations from their school should they receive parental consent. As outlined in the bill's text, a list of "reasonable accommodations" for those students includes access to a single occupancy restroom or "controlled use of faculty multiple occupancy restroom or changing area or a single occupancy restroom or changing area."
ARKANSAS ENACTS BILL BANNING TRANSGENDER STUDENTS FROM USING BATHROOM OF THEIR CHOICE IN PUBLIC SCHOOLS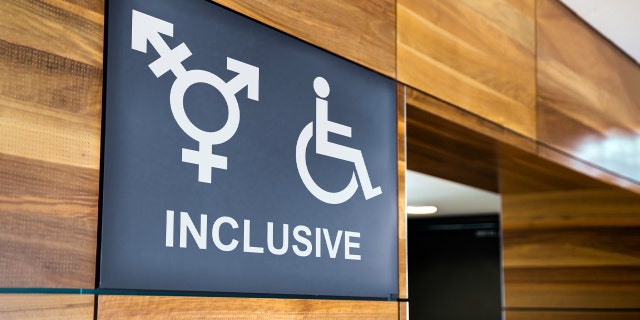 CLICK HERE TO GET THE FOX NEWS APP
The efforts by Reynolds and the Republican-led general assembly in Iowa fall in line with the initiatives other Republican-led state legislatures have taken on gender transition procedures and school bathroom usage.
On Tuesday, Arkansas Republican Gov. Sarah Sanders signed a bill into law prohibiting transgender people at public schools from using the restroom that uses their gender identity.
Additionally, Georgia Republican state senators approved a bill on Tuesday that restricts minors from getting gender transition treatments and threatens doctors who perform such actions with civil and criminal penalties. That bill is likely to be signed into law soon by Gov. Brian Kemp.
Fox News' Elizabeth Pritchett and Greg Wehner contributed to this article.