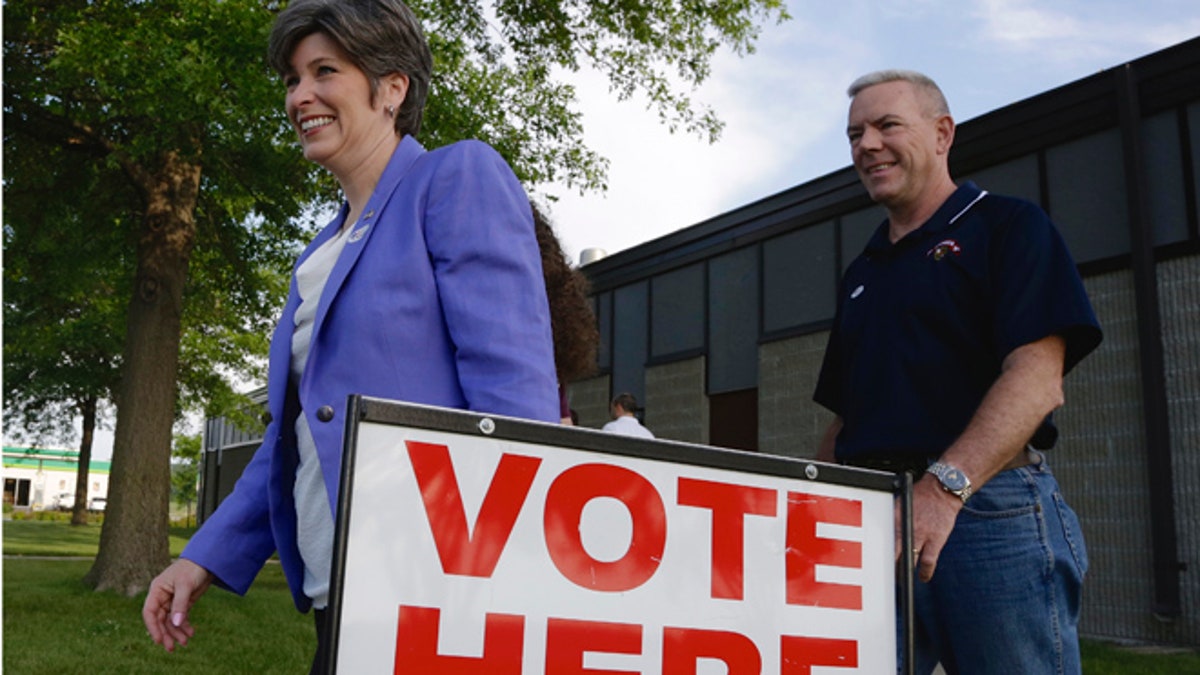 An Iowa lawmaker who garnered national attention earlier this year with a campaign ad about castrating hogs is leading the pack in a state GOP primary for a U.S. Senate seat, as voters head to the polls Tuesday.
State Sen. Joni Ernst has a double-digit lead in most polls. However, she will need to attract more than 35 percent of the vote to win the GOP nomination outright and avoid a convention nominating process in which 2,000 delegates would pick the nominee.
An averaging of polls by the website RealClearPolitics.com has Ernest with 33.7 percent as of Tuesday.
She is running in a crowded field for the first open Senate seat in the state in three decades. Her closest challengers are former executive Mark Jacobs, with 18 percent; talk radio host Sam Clovis, with 12 percent; and former district attorney Matt Whitaker, with 9 percent, according to the website.
Ernst's rise is a testament to the power of cleverly produced ads.
In the hog ad released in March, Ernst playfully suggests her experience on her family's farm castrating pigs will translate to her cutting "pork" in Congress, pledging to "make 'em squeal" in Washington. The national attention helped her languishing fundraising efforts and put her ahead of Jacobs in the polls.
The 43-year-old Ernst, a state senator and National Guard officer, has garnered support from such Tea Party favorites as Florida GOP Sen. Marco Rubio and establishment Republicans such as 2012 GOP presidential nominee Mitt Romney, who helped Ernst with a last-minute swing around the state.
The GOP primary winner is expected to face presumptive Democratic nominee Rep. Bruce Braley for the seat of retiring Democratic Sen. Tom Harkin.
The nonpartisan Rothenberg Political Report has rated the general election race "lean Democrat."
Democrats are attempting to keep control of the Senate while Republicans are trying to win a net six seats to retake the upper chamber.
The Associated Press contributed to this report.