Indictment reveals former small-town city official stole more than $53 million from city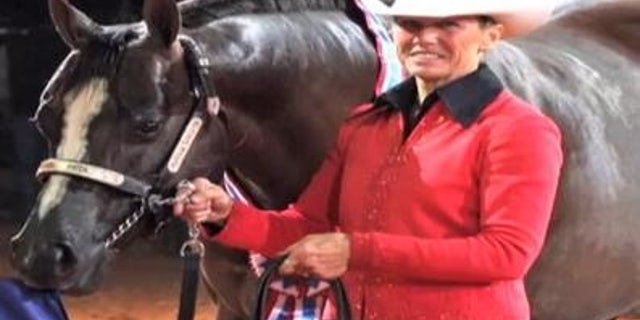 DIXON, Ill. – Federal prosecutors say the former city comptroller for a small Illinois town stole more than $53 million from the city government in a scheme that lasted more than two decades.
MyFoxChicago reports 59-year-old Rita Crundwell was indicted Tuesday on one count of wire fraud for embezzling money from the city of Dixon, which is the boyhood home of former President Ronald Reagan.
Authorities had originally said they believed Crundwell had stolen $30 million from the city since 2006 when they arrested her April 17.
However, they now say further investigation has led them to believe Crundwell pocketed more than $53 million of city funds and that her scheme may have lasted more than two decades.
Crundwell had served as the city's comptroller since 1983, and had handled all of the city's finances.
Federal prosecutors allege Crundwell created phony invoices that she characterized as being from the state of Illinois. She then allegedly put that money from a city account into another account, which she repeatedly used for personal use.
According to the news release obtained by the Associated Press, Crundwell said she used the state's much-publicized dire financial straits to her advantage, telling city officials that the state was late in payments as a way to conceal her transfers of funds and her spending.
Prosecutors claim Crundwell used the city funds to make a name for herself as one of the nation's top champion horse breeders.
The Associated Press reports Crundwell's breeding business started out in a small barn and pasture by her house, and eventually expanded to the Meri-J Ranch in Wisconsin and more recently to an immaculate 100-acre ranch. She has raised 53 world champions.
The indictment against Crundwell seeks criminal forfeiture of $53 million as well as numerous assets, many of which were seized from Crundwell when she was arrested, including homes, cars and trailers.
The government also filed a civil lawsuit against Crundwell, saying 311 of Crundwell's horses should be subject to forfeiture. They seek to sell the horses and return the money to Dixon.
"The government is pursuing both criminal and civil forfeiture proceedings to ensure that every available tool is being used to recover proceeds of the alleged fraud in order to recoup as much money as possible for the City of Dixon , its residents and taxpayers," Fitzgerald told MyFoxChicago.
Crundwell was released on her own recognizance and will be arraigned May 7.
Click here for more on this story from MyFoxChicago.
The Associated Press contributed to this report.