In Rare Move, Texas' Largest Newspaper Runs Editorial Regretting 2012 Endorsement Of Sen. Ted Cruz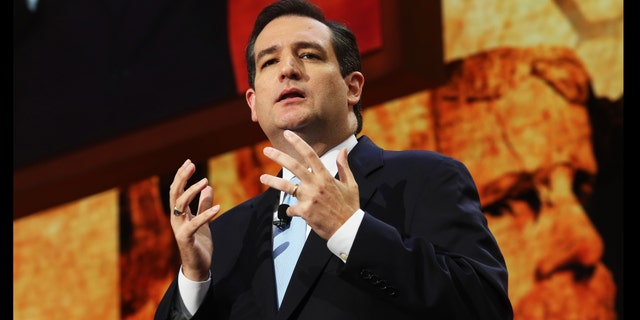 In a rare move, Texas' largest newspaper, The Houston Chronicle, is taking back its endorsement of Sen. Ted Cruz when he ran for office last year.
In an editorial on Tuesday, the Chronicle said it missed Kay Bailey Hutchison, a Republican whose seat Cruz filled after she retired.
"When we endorsed Ted Cruz in last November's general election, we did so with many reservations and at least one specific recommendation," the editorial said, "that he follow Hutchison's example in his conduct as a senator."
"Obviously, he has not done so. Cruz has been part of the problem in specific situations where Hutchison would have been part of the solution."
Cruz, a Tea Party favorite, has commanded the spotlight in a way that is rare for a freshman in Congress, ruffling feathers – even in his own party -- with his take-no-prisoners style in pushing a conservative agenda.
Democrats in Congress say Cruz has been a major – and at time the central – stumbling block to bipartisan efforts to work on issues such as comprehensive immigration reform, how to deal with the Syrian government's chemical attack on its people, the Affordable Care Act, and the government shutdown.
Republicans have publicly criticized Cruz, as well, with Sen. John McCain even go so far as to call him a "wacko bird."
Cruz has shrugged off the criticism, saying he's willing to take the shots if that is what comes with defending conservative principles.
"Dare we say it?" the Chronicle said. "We miss [Bailey Hutchison's] extraordinary understanding of the importance of reaching across the aisle when necessary. Neither sitting Texas senator has displayed that useful skill, and both the state and the Congress are the poorer for it."
"We feel certain she would have worked shoulder to shoulder with Sen. Susan Collins, R-Maine, in crafting a workable solution that likely would have avoided the government shutdown altogether."
Follow us on twitter.com/foxnewslatino
Like us at facebook.com/foxnewslatino