In fight against teen sexting, lawmakers work to avoid turning kids into criminals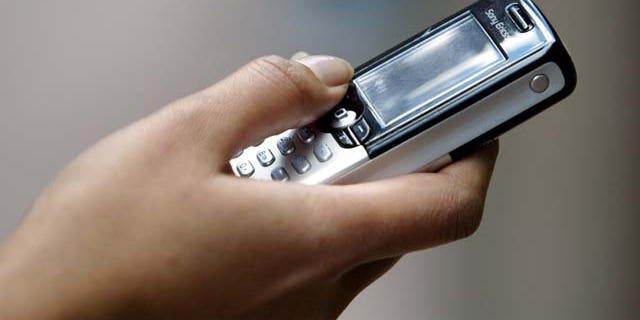 Sending out explicit photos from their cellphones can wreck the lives of teens, but experts say lawmakers who seek to tackle the issue often run into unintended consequences of their own.
Spurred on by cases of explicit cellphone photos gone viral and bringing dangerous shame -- and death -- to their subjects, legislators in 20 states have passed laws making so-called "sext messaging" -- sending explicit messages or photos via cellphone -- a misdemeanor or even criminal act.
But laws aimed at teen sexting have often criminalized the behavior of naïve teens and even unwitting recipients of the images. Some states have classified teens as sex offenders and even charged them with child pornography, all in a well-intentioned effort to save kids from their own bad behavior.
Most recently, New Hampshire joined the effort with a proposed bill that could carry criminal penalties for teens who engage in sexting.
New Hampshire state Rep. Laura Gandia authored the bill after a frustrated police chief said authorities needed "a tool to work with."
"We looked into the issue, spoke to officials at our schools and discovered that it is happening more than people may think," Gandia said.
Gandia wanted the law to have teeth, but it didn't take long to realize that charging even an unwitting recipient of an explicit message or photo might be a remedy worse than the problem. The bill has been amended, with one key change that it no longer brings juvenile charges to a recipient, provided he or she reports it to officials at their school.
Gandia and her counterparts in Legislatures around the nation cite studies such as one by the National Center for Missing and Exploited Children, which found that one in five teens has engaged in sexting and one in 10 has forwarded the messages to people they do not know. Lawmakers are moved by high-profile incidents in which sexting has had devastating impact.
- In Ohio, 18-year-old Jessica Logan hanged herself in the bedroom of her Cincinnati home in July 2009, after her boyfriend forwarded a nude photo she sent him to pals. The image got passed along to more and more people until hundreds of students at at least seven area schools received it.
- In Tampa, 13-year-old Hope Witsell killed herself after a sexted photo of herself got sent around her middle school. Her death followed daily harassment from classmates who called her "whore" and "slut." School authorities reacted to the incident by suspending Hope for the first week of eighth grade. Like Jessica Logan, she hanged herself in her bedroom.
South Carolina Rep. Joan Brady has sponsored a bill in the Columbia statehouse that would carry fines for kids who knowingly forward a sext message.
"We want to identify this as not the right way to use your cellphone," said Brady, who has been working to get the bill passed for two years. "Young people need to know that. It seems fun. It seems innocent. But it can have far-reaching consequences."
Critics say there's a danger that legal measures aimed at those who distribute the messages can go too far.
In Orlando, then-18-year-old Philip Alpert fought with his 16-year-old high school sweetheart and sent out intimate pictures she had intended only for him. Few would defend his actions, but critics say the law went too far when he was charged with child pornography. Under terms of his 2009 guilty plea, Alpert will have to register as a sex offender until he is 48 years old.
"His life was drastically changed for what he thought a seemingly harmless act," said Tom Jacobs, a retired Arizona judge who specializes in teen legal issues. "Child pornography laws were not made with sexting in mind."
Jacobs says teaching kids about the perils of sexting is a more rational approach to the issue than treating them as criminals.
"It's pretty innocuous behavior by most kids; however, they have no idea of the ramifications," Jacobs said. "There are incidents of sexting that are criminal acts. But overall, it's a matter of education, teaching kids about the consequences."
Jason Stern, a New York-based attorney who focuses on civil rights and privacy law, said teens have shared explicit photos in the past, but the fact that those pictures can be blasted around the Internet with a texting thumb or the click of a mouse has caused an overreaction.
"If this was 10 years ago, it would have been a Polaroid," Stern said. "When sexting became popular, there were no laws on this. The public had a general panic. The only thing on the books was child porn laws. So what happens as a result, laws that were in place to actually protect children are now criminalizing them."
Ohio Gov. John Kasich last month signed the "Jessica Logan Act" into law. That law primarily puts the onus on schools to educate kids not to sext and to enact anti-bullying policies aimed at stopping distribution of the photos. Supporters say the law strikes a fair balance between education and enforcement, but critics say it doesn't go far enough to punish bullies.
Jessica's mother, Cynthia Logan, just hopes kids understand what can happen with the touch of a keypad.
"[Jessica] had been bullied most of her life, but I got her through it," Logan said in a testimony to Ohio lawmakers before the bill was passed. "But with technology today, it happened too swiftly."