Immigration Agents Arrest More Than 3,100 in Largest Operation Ever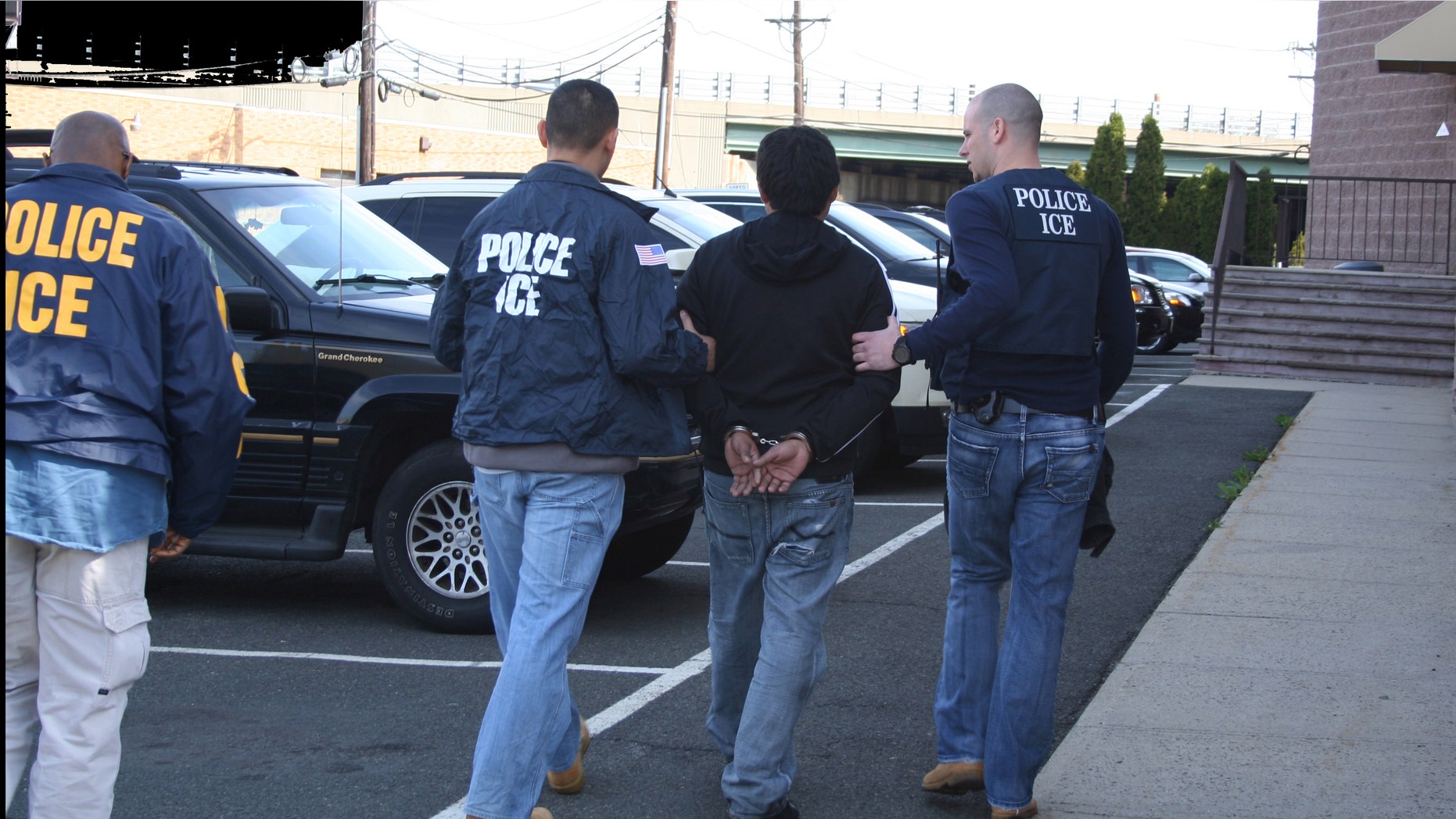 Immigration officials have made the largest number of arrests in the agency's history.
On Monday, U.S. Immigration and Customs Enforcement, or ICE, announced that the "Cross Check" enforcement operation had resulted in the arrest of more than 3,100 immigrants with criminal and civil violations.
Arrests were made in all 50 states, Puerto Rico, three U.S. territories and the District of Columbia.
The six-day operation was the largest of its kind, involving the collaboration of more than 1,900 ICE officers and agents from all of ICE's Enforcement and Removal Operations' (ERO) 24 field offices. The operation also included assistance from ICE Homeland Security Investigations as well as coordination with federal, state and local law enforcement partners throughout the United States.
ICE Director John Morton said the operation is part of ICE's "ongoing commitment and focus on the arrest and removal of convicted criminal aliens and those that game our nation's immigration system."
"Because of the tireless efforts and teamwork of ICE officers and agents in tracking down criminal aliens and fugitives, there are 3,168 fewer criminal aliens and egregious immigration law violators in our neighborhoods across the country," Morton said.
Details about countries of origin for those arrested nationwide were not immediately available. But a press release by New Jersey immigration officials about Cross Check operation arrests in their state said that the largest group of arrestees in New Jersey was from Mexico, others were citizens of the Dominican Republic, Jamaica and Guatemala, among other nations.
"ICE remains focused on the removal of those individuals who constitute our highest priorities," said Newark's field office director for ICE ERO, John Tsoukaris, in an interview with Fox New Latino, "specifically individuals who pose a threat to public safety such as criminal aliens and national security threats, as well as repeat immigration law violators, recent border entrants, and fugitives subject to a final order of removal."
Of the arrests nationwide, 2,834 individuals had prior criminal convictions and at least 1,063 had multiple criminal convictions, including murder, manslaughter, attempted murder, kidnapping, assault with a deadly weapon, armed robbery, terroristic threats, drug trafficking, child abuse, battery on a child, sexual crimes against minors, and aggravated assault.
Of those arrested, 698 were also immigration fugitives who had previously been ordered to leave the country but failed to depart. Additionally, 559 were those who had reentered the country after having been deported.
If people just come in and violate the law, it undermines the integrity of the immigration system.
Immigration Courts on Hold in Four Cities Pending Review of Deportation Cases

Because of their criminal histories and prior immigration arrest records, at least 204 of those arrested during the enforcement action were presented to U.S attorneys for prosecution on a variety of charges, including illegal re-entry after deportation, a felony which carries a penalty of up to 20 years in prison, said the ICE press release.
"We're not out there looking to get any illegal alien that we can," Tsoukaris said. "What we're doing is looking at each case individually."
"If people just come in and violate the law, it undermines the integrity of the immigration system."
The Obama administration has come under fire from groups on both sides of the immigration debate over its handling of illegal immigration.
Proponents of stricter enforcement measures say the administration must do more to crack down on illegal immigration -- frustration over the failure of Congress to pass an immigration reform bill has led several states to draft their own laws on the matter.
The U.S. Supreme Court is set to hold a hearing on Arizona's immigration law later this month. The Department of Justice is challenging the Arizona law, saying that immigration is purely a federal matter.
Those who prefer a more lenient immigration system that would, among other things, offer undocumented immigrants who meet certain criteria a chance to legalize their status, have assailed the Obama administration for its record number of deportations.
More than 1 million immigrants have been deported since President Obama took office.
Immigration advocates say they feel betrayed by Obama, who vowed during his 2008 presidential campaign that the U.S. would have a reform of its immigration system in his first year in office.
Last year, the Obama administration announced that it would put a hold on deportations to conduct a review of pending cases. Its goal, it said, was to put the most dangerous people -- those with criminal convictions and those who posed a threat to national security -- at the top of the priority list of deportations.
The first Cross Check operation was conducted by ICE in December 2009. Since then, seven regional and two national Cross Check operations have been performed, resulting in the arrest of more than 7,400 immigrants.
Follow us on twitter.com/foxnewslatino
Like us at facebook.com/foxnewslatino