Immigration activists say appeals court is stalling on making executive action ruling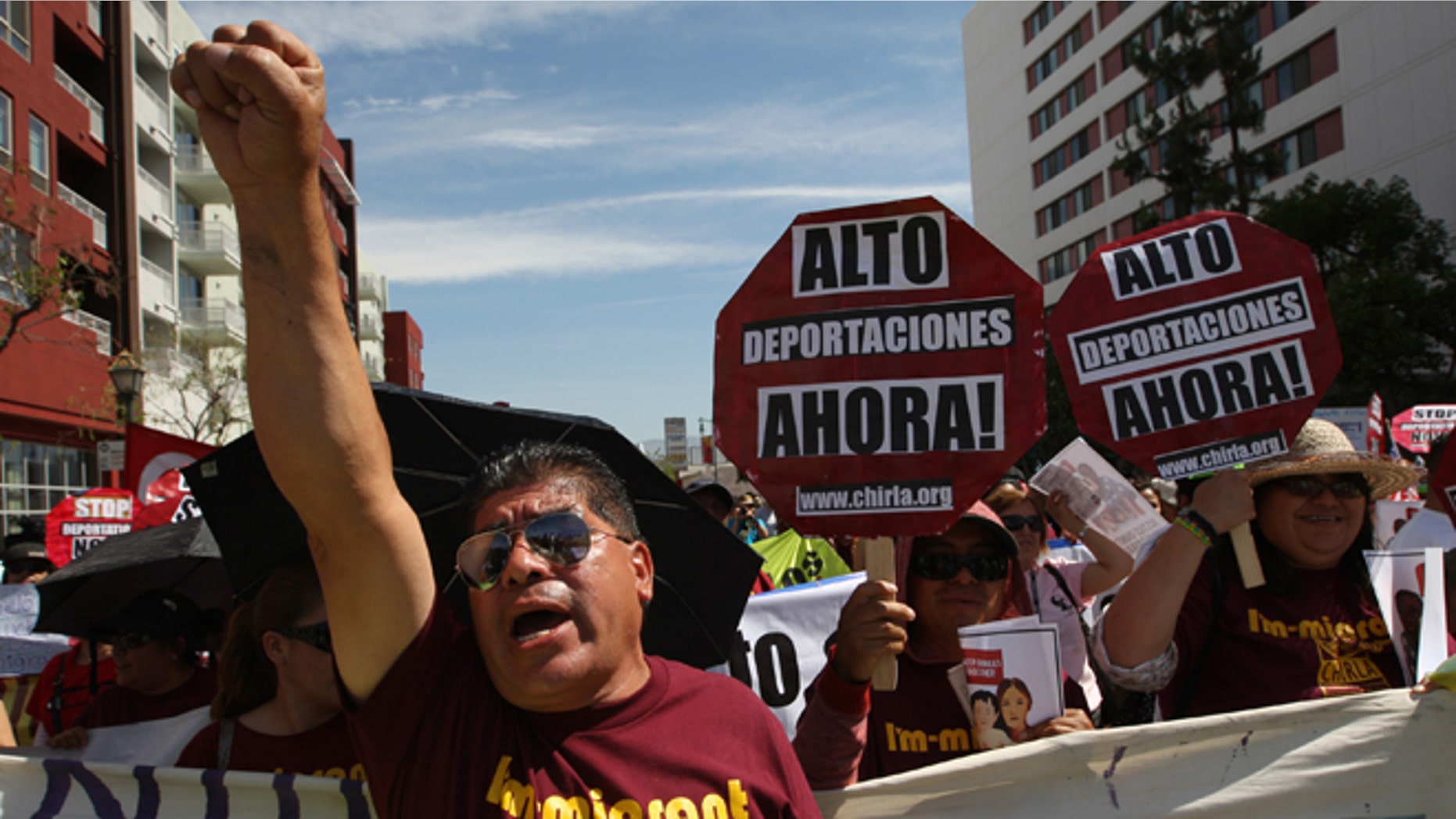 NEW ORLEANS (AP) – Immigration activists are accusing the federal appeals court in New Orleans of delaying a ruling about President Barack Obama's immigration proposal in an effort to prevent it from reaching the U.S. Supreme Court during the current term.
Speakers with the Fair Immigration Reform Movement said at a news conference Thursday that 10 members will fast and pray at a park across the street from the federal courthouse for nine days, urging the 5th U.S. Circuit Court of Appeals to rule within that time.
"That's our window to take the decision to the Supreme Court," said Sulma Arias of Washington, immigration field director for the group's parent organization, the Center for Community Change.
The nation's highest court doesn't have a set deadline for appeals, and could schedule arguments for the term that ends in June if both sides had briefs ready by mid to late December.
Responding to that point in a later phone interview, she said the date would allow for time needed "to start mobilizing millions of people."
A three-judge panel heard arguments July 10 on Obama's proposal to shield an estimated 5 million people from deportation. The court says on its website that it tries to issue opinions within 60 days after arguments.
The judges did not immediately respond to requests for comment.
"We feel they've had enough time to rule," Arias said.
Isabel Medina of Los Angeles said she and her family came to this country in 1996.
"Fasting is not really a sacrifice for me. The sacrifice is being away from my children for 9 days," she said, her voice trembling.
If the president's proposals stand, she said, she could benefit from Deferred Action for Parents of Americans, which would protect some parents of U.S. citizens and permanent residents. Another major part of Obama's executive orders would expand a program called Deferred Action for Childhood Arrivals, which protects young immigrants from deportation if they were brought to the U.S. illegally as children.
Medina said the orders would let her keep her family together and let her "continue with my schooling so I can fully contribute to this great country."
She and Arias both spoke in English, then in Spanish.
Other "fasters" are from Silver Spring, Maryland; Mountain Home, Arkansas; Woodburn, Oregon, and Albuquerque, New Mexico.
Miguel Claros, of Silver Spring, spoke in Spanish, with Arias translating.
He said he came from Bolivia 19 years ago, has two children, ages 6 and 2, and wanted the judges to "remember their ancestors were also immigrants."