Ills of HealthCare.gov: ObamaCare site still plagued by problems despite fixes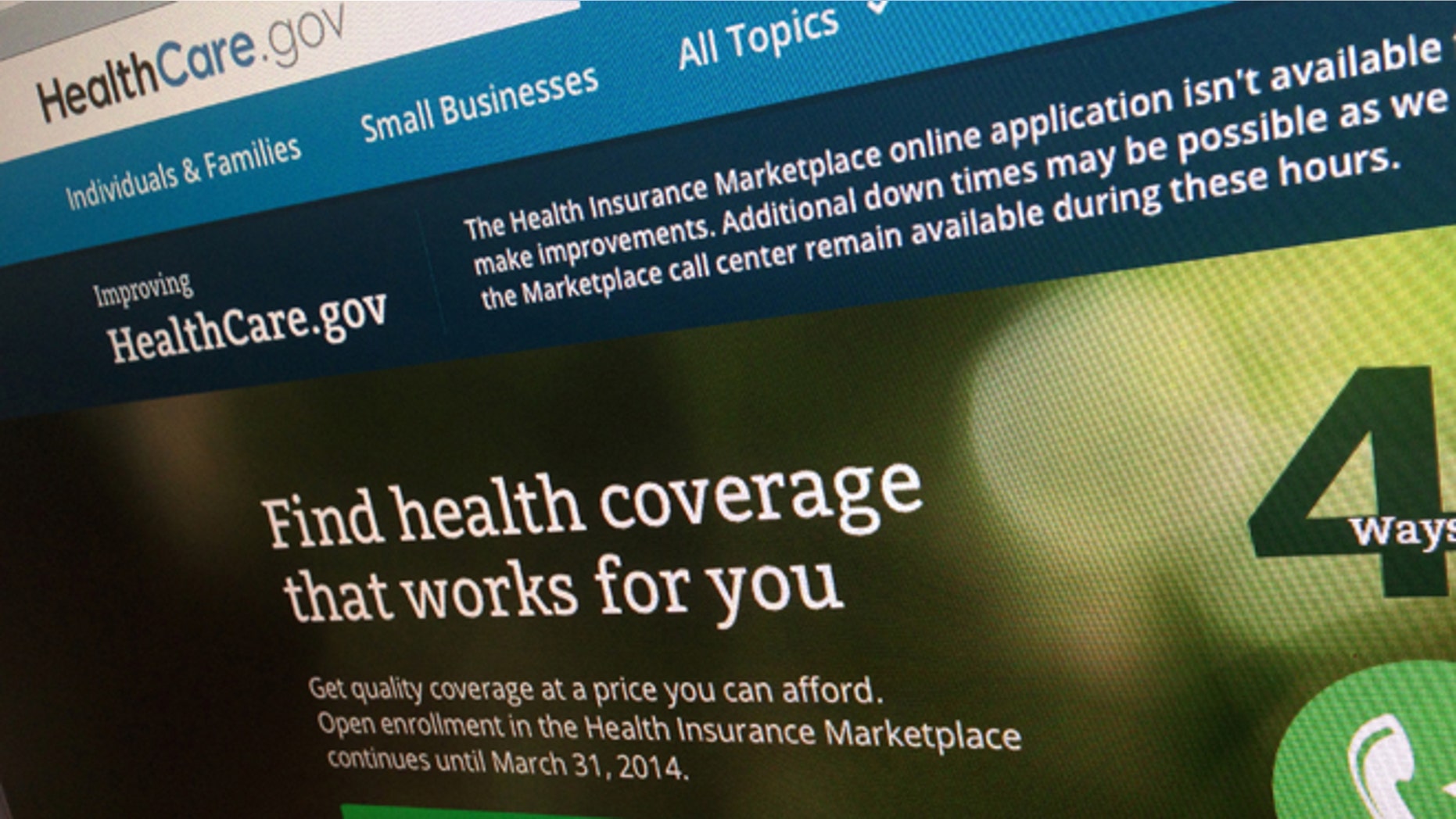 Insurance companies and health officials analyzing insurance applications submitted through HealthCare.gov are reportedly still grappling with significant online enrollment errors despite the Obama administration's push in November to improve the glitch-ridden website.
Thousands of applicants from the federally-run ObamaCare website have received inaccurate assignments to Medicaid or to the private marketplace, or have received incorrect denials, The Wall Street Journal reported late Friday, citing unidentified officials.
In one case, an Illinois health official said that legal immigrants who aren't yet eligible for Medicaid were nevertheless told they would be enrolled in the program. The state requires five years of residence to join assistance programs for low-income people.
Some consumers seeking coverage may be required to delete accounts and start over now that some glitches have been repaired, people familiar with the matter told the newspaper.
HealthCare.gov went live Oct. 1, and consumers immediately got bogged down. A two-month program of fixes made the site more workable, resolving hundreds of software glitches and adding computer equipment to handle peak demand.
But the errors in eligibility determinations raise the risk that consumers could remain in limbo as the president's overhaul takes effect in January. The Wall Street Journal reported in September that the eligibility errors date back to the launch of the federal marketplace.
The Health and Human Services Department on Thursday announced a one-month extension of a special insurance program created by the law for people who cannot get coverage because of health problems. Insurers are also being required to provide coverage on Jan. 1 for any customer who pays by New Year's Eve.
The measures are intended to help make sure anyone who needs and wants coverage by Jan. 1 can get it, even if they got trapped by website woes. That includes some of the more than 4 million people whose existing health individual health plans have been cancelled because the plans didn't meet the new law's requirements.
Meanwhile, HHS Kathleen Sebelius visited Miami Friday to tout a Spanish-language version of the federal health insurance website, which got a "soft launch" over the weekend to tease out any lurking glitches.
Online Spanish-language signups were initially delayed because of problems with the main website, HealthCare.gov. Sebelius said CuidadoDeSalud.gov is up and running, and that bilingual call centers can answer questions for anyone having trouble with the website.
Sebelius declined to say at Friday's event whether she offered to resign in light of the problem-plagued ObamaCare website rollout.
"I'm not going to discuss what I talk about with the president," she told reporters.
Sebelius also declined to say whether Obama's oft-repeated promise that people who liked their insurance could keep under ObamaCare it was a "lie." PolitiFact, a political fact-checking website deemed the claim 2013's "Lie of the Year."
In October, 32 members of Congress sent a letter to President Obama calling on him to request Sebelius' resignation, arguing that she should be held responsible for the failings of HealthCare.gov.
Sebelius told Congress on Wednesday that she'd asked the Health and Human Services Department's inspector general for an independent investigation into contracting and management factors that contributed to the technology failure.
In addition to the inspector general review, Sebelius said she has ordered the Centers for Medicare and Medicaid Services to hire a new "chief risk officer" to make sure technology programs work as advertised. Like other major federal operations, the Medicare agency already has several senior tech executives.
Fox News' Serafin Gomez and The Associated Press contributed to this report.