Illinois Poised To Lower Voting Age To 17, Latinos Growing Part Of Young Voters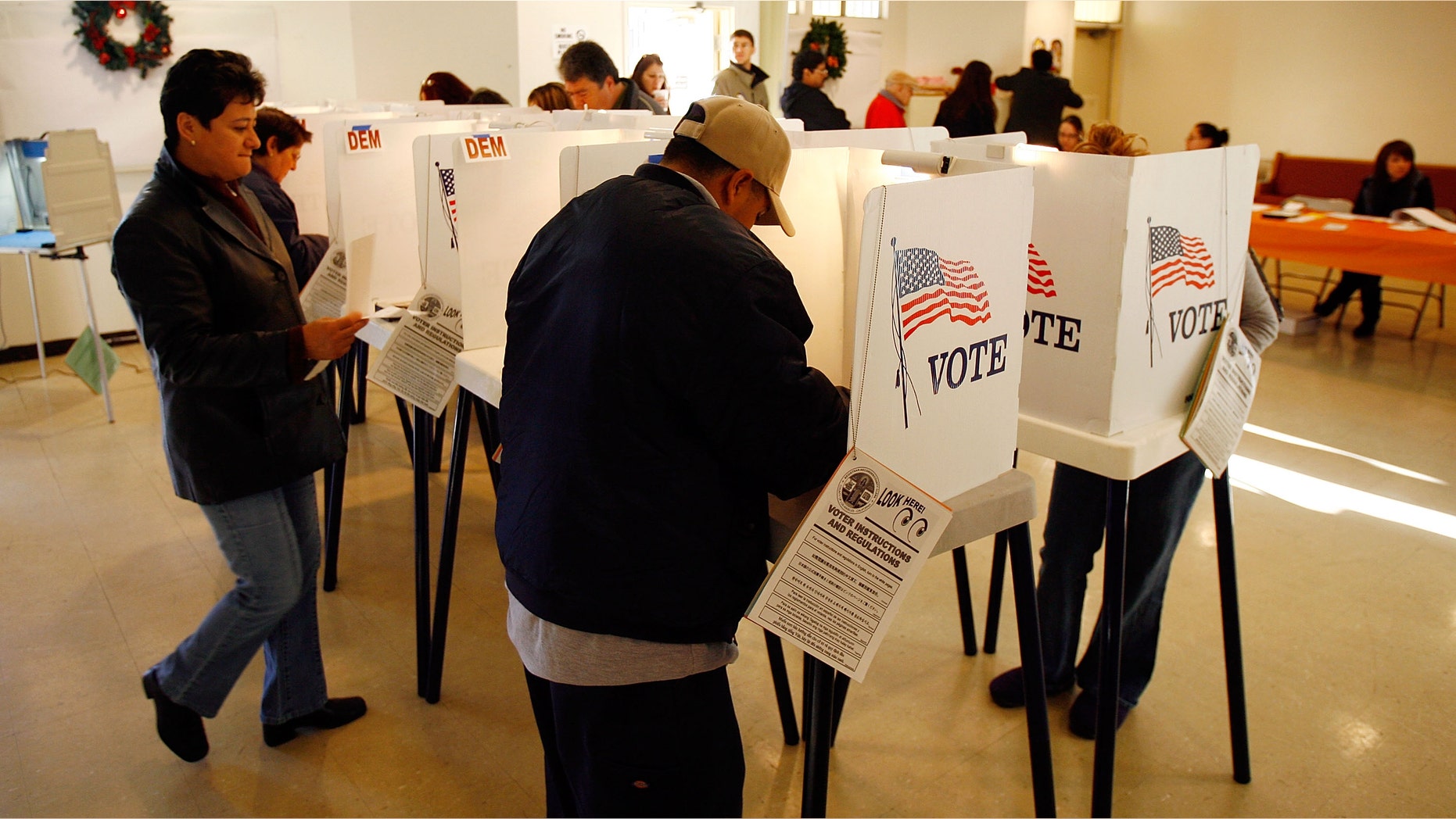 Legislation that would lower Illinois' voting age to 17 for primary elections has passed the state legislature and is on its way to Gov. Pat Quinn for his signature.
The measure, however, would only apply to voters who will be 18 by the time of the general election.
Nineteen other states allow 17-year-olds to vote. And on Monday, Takoma Park in Maryland became the first city in the United States to lower its voting age from 18 to 16. The Takoma Park law applies only to city elections.
The trend toward lowering the voting ages comes as Latino youth have become the largest minority group among K-12 students. More than 80 percent of this group were born in the United States.
The Illinois Senate approved the bill 43-9.
Sen. Terry Link, a Democrat, says lowering the voting age would encourage greater participation in the electoral process.
Illinois is home to one of the nation's largest Latino populations — 16.2 percent, or two million, are Hispanic in the state. It is the 10th largest Hispanic population share nationally, according to Pew Hispanic Research Center.
There are 773,000 Hispanic eligible voters in Illinois — the 6th largest Hispanic eligible voter population nationally. California ranks first with 5.9 million.
Latinos are a growing part of Illinois' younger voters, which could make the lower voting age significant in terms of giving more Latinos a voice in the state's elections. Latinos between the ages of 18 and 29 make up more than a third of the state's 773,000 Hispanic eligible voters, according to Pew.
"Latino eligible voters are younger than black, Asian and white eligible voters in Illinois," said the Pew profile of Illinois voters. "Some 35 percent of Latinos are ages 18 to 29, compared with 25 percent of black eligible voters, 24 percent of Asian eligible voters and 19 percent of white eligible voters."
Another Pew report from 2010 called "Millennials: Confident. Connected. Open to Change," found that countrywide Millennials (ages 18 to 30) have voted more Democratic than older voters in the last four national elections.
"They came of age in the Clinton and Bush eras, and hold liberal attitudes on most social and governmental issues, as well as America's approach to foreign policy," the report said.
"Millennials have come of age professing an allegiance to the Democratic Party and profoundly little identification with the GOP. Today, half of Millennials think of themselves as Democrats or Democratic-leaning independents while just 36 percent affiliate with or lean toward the GOP."
The Associated Press contributed to this report.