House wants to cut presidential pensions, citing six-figure speaking fees and massive book deals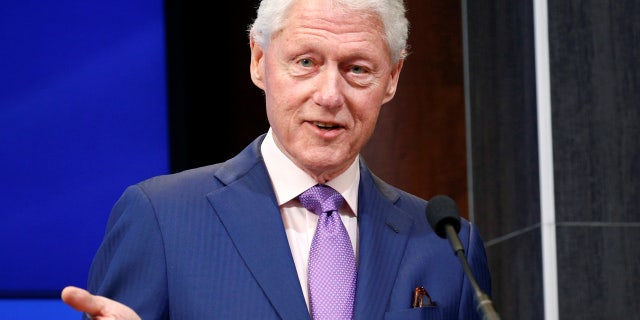 The House backed a bill on Monday to reduce the government pension of former presidents and capping how much they can bill taxpayers for office expenses and staff. The measure passed by voice vote.
Former presidents get lucrative book deals and high-paid speaking gigs, so there's no need for taxpayers to support them to the degree that the federal government has done in the past, according to the argument.
Rep. Jody Hice, R-Ga., the bill's sponsor, says the lifestyle of former presidents means taxpayers can pay less. He said that President Bill Clinton earned more than $100 million in speaking fees as well as $15 million from a book deal after leaving office while President George W. Bush received $10 million for a book deal.
In February, the Financial Times reported that Penguin Random House won in a bidding war with HarperCollins, Simon & Schster, and Macmillan over the rights to books written separately by former President Obama and his wife Michelle that exceeded $60 million.
"Because of these opportunities, it's no longer necessary to provide taxpayer-funded support to former presidents in the same way as envisioned in 1958," Hice said.
Similar legislation passed in the last Congress, but President Barack Obama vetoed it. He said it didn't provide enough transition time for compliance, but that he supported the concept of the bill and was willing to work with lawmakers on it.
The measure slightly reduces the pension for former presidents from $205,700 to $200,000 annually. The bill also caps the office allowance at $500,000, but will shrink in ensuing years to $250,000, with the possibility of shrinking even more depending on how much a former president earns.
The Associated Press contributed to this report