House to probe Capitol Police leaving weapons unattended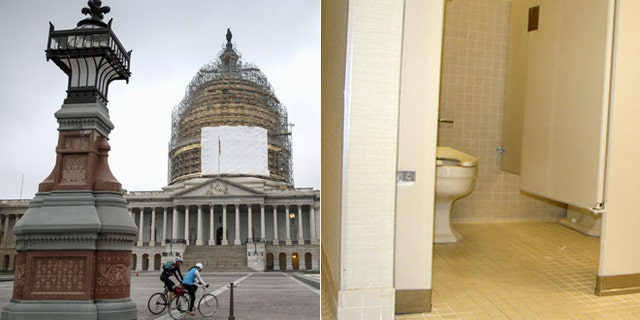 A House committee will hold a hearing to investigate multiple incidents of Capitol Police officers leaving weapons unattended around the Capitol Hill complex, Fox News learned Tuesday.
The hearing, scheduled for May 20, comes after a series of incidents, including one in which a child visiting the Capitol reportedly found a loaded Glock in a bathroom left by a member of House Speaker John Boehner's security detail.
Another Glock was found stuffed in a restroom stall in the Capitol Visitor's Center in January. It was discovered by a Capitol worker and belonged to a member of Senate Majority Leader Mitch McConnell's detail.
Custodial staff located a third weapon in April at the Capitol Police headquarters.
The Glocks do not have conventional "safeties" on them -- meaning they will fire if the trigger is pulled.
Fox News has learned that the sole witness at the hearing will be embattled police chief Kim Dine. It will not be the first issue for which Dine has had to answer during his relatively short tenure in the position.
In particular, there were concerns over why the Capitol Police let a suspect go in January after being caught in a high-speed chase at the foot of Capitol Hill -- while President Obama was inside delivering the State of the Union address.
In 2013, police fatally shot Miriam Carey, who was unarmed, after she led U.S. Capitol Police and the Secret Service on a high-speed chase.
Dine submitted his resignation in April after a high-profile incident in which protesters were able to get near former Secretary of State Henry Kissinger during a Senate committee hearing. That, in turn, led to complaints from lawmakers about security.
Fox News' Chad Pergram contributed to this report.