House Republicans move to block DC assisted-suicide law as tensions mount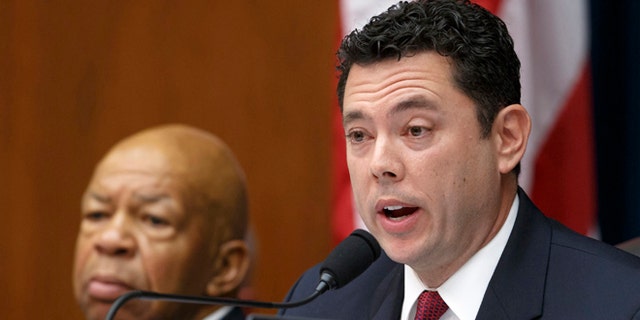 NEWYou can now listen to Fox News articles!
House Republicans have escalated a simmering battle with District of Columbia leaders after voting Monday night to block a controversial law legalizing assisted suicide in the nation's capital.
The move is the latest effort by Congress to flex its constitutional muscle to challenge policies in the district it calls home.
Republicans recently have used – or threatened to use – that power to roll back everything from D.C.'s gun laws to the legalization of marijuana.
Rep. Jason Chaffetz, R-Utah, chairman of the House Oversight Committee, which voted to block D.C.'s assisted-suicide policy, told The Washington Post his opposition stems from "deep personal, moral conviction" and said he's worried the law "will create a marketplace for death."
D.C. critics have questioned his motives and accused him of using his post to gain favor with conservative and religious groups.
As the House committee voted to block the bill, more than 700 residents and locally elected leaders held a "Hands Off D.C." brainstorming session to look for ways to prevent Congress from intervening in District laws.
"We are tired of Congress playing politics with our laws and with our city," D.C. council member Robert White told the riled-up crowd. "Jason Chaffetz does not live in our neighborhood, his kids do not go to our schools … Jason Chaffetz, we did not elect you, you do not represent us; go back to Utah."
D.C. Mayor Muriel Bowser called the committee vote "egregious" and said the committee had "sent a signal to D.C. residents" that Congress has "zero respect" for their concern.
In 1973, Congress granted D.C. the right to elect a mayor and a legislative body to enact local laws. However, it retained the right to veto any of the city's legislation -- and also has a say in how the federal district spends money. D.C. has no voting member of Congress.
Rep. Elijah Cummings, the ranking Democrat on the House Oversight Committee, urged Republicans to use restraint when weighing in on D.C. policy.
"None of us was elected by D.C. voters," he told The Washington Post. "None of the members of this committee would stand for congressional interference in their own state and local affairs, and none of us should stand for it in this case."
Despite the committee vote, overturning D.C.'s assisted-suicide policy isn't a sure thing. Both houses of Congress would have to block it by Friday – the deadline period for congressional review.