House Republicans demand answers about possible missed signs on Fisker loan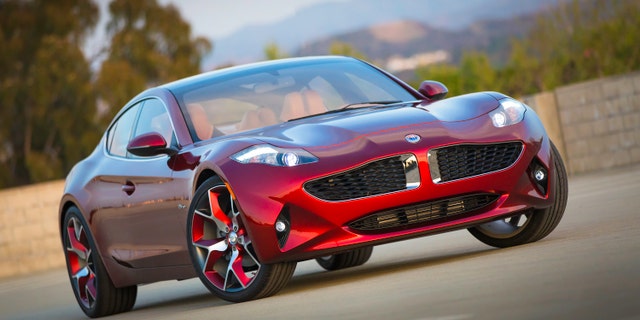 NEWYou can now listen to Fox News articles!
Fisker Automotive defaulted on a federal loan that cost U.S. taxpayers nearly $200 million, but congressional Republicans focused Wednesday on the Obama administration, asking why officials appeared to overlook deadlines and other possible red flags that led to the company's collapse.
Facing questions from a Republican-led House oversight committee, Nicholas Whitcombe, a former Energy Department loan director, acknowledged Fisker failed to meet a February 2011 deadline for its $100,000 Karma hybrid. But the agency didn't halt funding for the automaker until four months later.
He declined to answer questions about whether Fisker provided misleading information between those dates, saying only that the agency eventually took "decisive action."
His testimony before the House Oversight and Government Reform Committee followed the release of documents Monday that suggested Energy Department officials were aware of problems in spring 2010 – just months after Fisker was granted the $529 million loan in 2009.
An April 2010 agency document listed milestones that Fisker had yet to meet. And in a June 2010 email, Energy Department loan official Sandra Claghorn wrote that Fisker "may be in limbo due to a lack of compliance with financial covenants" set up by the department to protect taxpayers in the event of default.
The agency later said the email had been taken out of context and the requisite documents were delivered five days later. And White House spokesman Jay Carney accused congressional Republicans of leaking the documents in an effort to embarrass the Obama administration.
Committee member Rep. Darrell Issa, R-Calif., accused the agency of "stonewalling" requests for documents.
"Stop," he said, cutting off Whitcombe. "You don't determine what we need. You comply with what (the request) says."
Fisker sold roughly 2,000 vehicles but has not produced one since last summer -- following a series of financial, production and other problems.
The potential loss of $171 million would be the largest loss of federal loan money since the 2011 failure of solar panel maker Solyndra. That company's collapse, which came despite a $528 million loan from the Energy Department, has triggered criticism of the Obama administration's green energy program. Fisker received money from a similar loan program started under the Bush administration.
The Energy Department seized $21 million from Fisker this month as it continued to seek repayment from the car maker. A payment from Fisker was due Monday but was not made, an Energy Department official said.
Rep. Jim Jordan, chairman of the Oversight subcommittee on economic growth and regulation, said it is hard to understand why the Energy Department ever thought Fisker was a viable company that should receive taxpayer money.
"The Obama administration owes the American taxpayer an explanation as to why this bad loan was made in the first place, and what they are going to do to minimize the loss that taxpayers face," said Jordan, R-Ohio.
Jordan called the loan program "one of the most disastrously mismanaged and corrupt programs in U.S. history," a claim committee Democrats scoffed at.
Rep. Elijah Cummings, D-Md., said the loan program, which has benefited car companies such as Ford, Nissan and Tesla, was exceeding expectations. The Fisker loan represents less than 2 percent of the car-loan program, Cummings and other Democrats said.
Henrik Fisker, the company's namesake and founder, testified Wednesday that he was proud of the company's "cutting edge technology," which he said could "pave the way for a new generation of American car manufacturing."
Fisker, who resigned as board chairman in March, disputed criticism that the Anaheim, Calif.-based company needed the federal loan to survive. He said a high-ranking Energy Department official asking him in 2008 to apply for the loan, which is intended to boost electric cars and other advanced vehicles.
The company received more than $1 billion in private financing, Fisker said. He also denied that political influence was used to obtain the loan or in negotiations over its terms.
Vice President Joe Biden announced in late 2009 that Fisker would reopen a shuttered former General Motors factory in Wilmington, Del., to produce plug-in, electric hybrid vehicles. The plant was never completed and never produced any cars.
Fisker said the company was hurt badly by the 2008 recession and by the bankruptcy of A123 Systems, a Massachusetts company hired by Fisker to make batteries for the Karma. A bankruptcy judge granted Fisker $15 million in a claim against A123 for breach of warranty, a fraction of Fisker's initial claim.
Bernhard Koehler, Fisker's chief operating officer, said the company intends to repay the money.
The Associated Press contributed to this report.