House office settled suit with Meeks ex-staffer who alleged assault at donor-tied business: report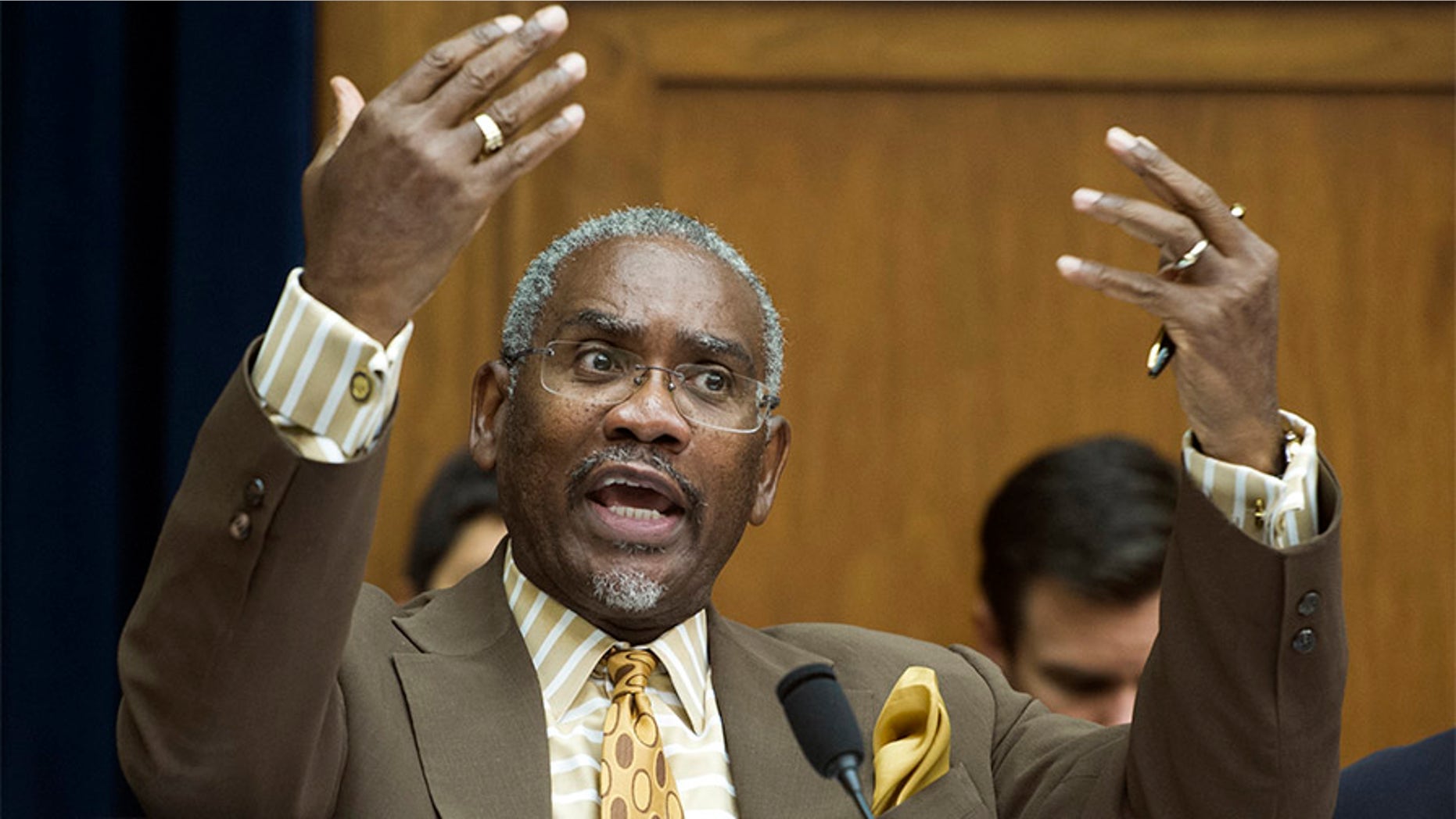 A congressional office in 2006 reportedly brokered a financial settlement between New York Democratic Rep. Gregory Meeks and a staffer who says she was fired in retaliation for reporting that she was sexually assaulted at a business connected to a campaign contributor.
Andrea Payne, then a congressional aide in Meeks' Queens office, filed the complaint with the U.S. Congress Office of Compliance. Meeks fired her weeks later, according to The Daily Caller News Foundation, which first reported the story.
Meeks' spokesman Jordan Morris said the office had no comment on the settlement, but said that taxpayer-funded settlements can save money on extended litigation.
The Office of Compliance uses taxpayer money to pay out financial settlements to resolve allegations of sexual abuse, discrimination and other workplace violations by members. It also binds the victims with tight secrecy clauses. But the office's "mediation period" brought no resolution, so Payne sued Meeks' congressional office and Meeks personally for $7 million. The settlement, for an undisclosed amount, was brokered by the Office of House Employment Counsel, according to the Daily Caller.
On Dec. 1, the Office of Compliance said it has paid out five other settlements involving members' offices, ranging from $5,200 to $150,000, in the last five years. Payne's lawsuit dealt with how the Office of Compliance was set up to offer limited protection to Capitol Hill staffers. Meeks argued that the office's existence means that he should not be financially liable in the suit, according to legal documents.
Payne in 2000 got treatment at Flowers Physical Therapy for a car accident injury. The company is owned by Neville Flowers, whose wife, Joan, "is an important campaign supporter and fundraiser for Representative Meeks," the suit says.
Joan Flowers complained about a news story alleging Payne was sexually assaulted by one of the company's therapists. Meeks then said he takes complaints from campaign contributors "very seriously" and told Payne he was not going to pay her for overtime work, the lawsuit says.
Meeks and top staff began allegedly retaliating in other ways, such as refusing to reimburse Payne for expenses, verbally abusing her, removing files from her computer, and requiring her to work more unpaid overtime.
On Oct. 10, 2000, Payne also wrote to the House Ethics Committee to say she believed the overtime issue was retaliation for her lawsuit against the donor's company. Less than two weeks later, Meeks fired her, saying "I just don't feel that this is working," the lawsuit alleges.
Meeks' office then denied her unemployment insurance, saying she had quit voluntarily. Meeks' then-chief of staff, Jameel Johnson, claimed "he thought he was required to state Ms. Payne had left 'by mutual consent' because of an agreement entered into during the Office of Compliance mediation process, the Daily Caller also reported.
Meeks later said Payne was fired for writing a different letter to the Federal Election Commission flagging improprieties in his campaign finances.