House members blast Vanderbilt for policy 'hostile' to religious groups on campus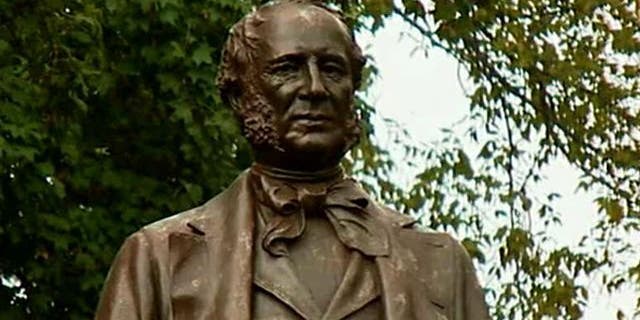 NEWYou can now listen to Fox News articles!
A group of religious-minded House members are rising up to challenge Vanderbilt University for telling Christian campus groups they cannot require their leaders to share their faith and values.
The Congressional Prayer Caucus has sent a strongly worded letter to Vanderbilt Chancellor Nicholas Zeppos and Board of Trust Chairman Mark Dalton chastising the university for creating what the lawmakers say is an "environment that is hostile" to the existence of religious groups on campus.
"It's my hope that Chancellor Zeppos and Vanderbilt's board will re-construct their nondiscrimination policy to reflect the freedom that religious student groups have been provided under federal law," Caucus member Rep. Marsha Blackburn, R-Tenn., said in a statement to Fox News.
For more than a year now, Vanderbilt University and several religious student groups have been locked in a battle over discrimination.
The university insists that groups like the Christian Legal Society, the Fellowship of Christian Athletes, Vanderbilt Catholic and others cannot require prospective leaders to share their faith and values. To do so would run afoul of the university's non-discrimination policy to admit "all comers." If the student groups don't shape up, they'll have to ship out.
One group already has. In March, Vanderbilt Catholic said it would pick up and move off campus, rather than sign a pledge that non-Catholics were welcome to apply for positions of leadership. To do that, the group's leaders said, would be to compromise the entire purpose of the organization.
Rep. Blackburn pointed out that Vanderbilt exempts fraternities and sororities from its "all comers" policy based on Title IX. Using similar criteria, she points out that religious student groups could be exempted from the non-discrimination policy under Title VII of the Civil Rights Act, which allows religious groups to use faith as a criteria for who they hire.
Rep. Diane Black – who also signed the letter - did not hold back in criticizing Vanderbilt. "By exempting Greek organizations but refusing to exempt religious organizations it appears that religious discrimination is the aim of this policy," she said in a written statement. "As a private institution Vanderbilt is not exempt from the Constitution, and I encourage them to rethink this misguided policy."
Tennessee lawmakers have also jumped into the fray. Last week the legislature passed a "religious freedom" bill that would exempt religious groups from non-discrimination policies at all colleges and universities in Tennessee. Gov. Bill Haslam has threatened to veto the legislation – not because he thinks Vanderbilt is doing the right thing, but because he doesn't believe government should be writing the rules for private institutions like Vanderbilt.
This is the second time the Congressional Prayer Caucus has written to Vanderbilt. The last was in October 2011. This letter is much more sharply worded, and turns up the heat on Vanderbilt in a way the university hasn't felt until now. Most of the recent criticism has come from on-campus religious organizations, at student town halls and from alumni groups.
So far, Vanderbilt has refused to budge. In a statement to Fox News, the administration defended its position.
"We have received the letter from the Congressional Prayer Caucus and plan to respond," the university said. "Our policy does not target specific student groups. Student groups that wish to practice their faith are welcome at Vanderbilt, and we are pleased that 27 religious student groups of diverse faiths have indicated they will comply with our nondiscrimination policy and be registered for next academic year."
Vanderbilt shows no sign that it will back down, insisting that despite all the criticism, it is committed to "maintaining a policy of nondiscrimination".