House Dem torches Pelosi as 'aloof, frenetic and misguided' as he calls for her replacement
A Democratic congressman from New York state torched Nancy Pelosi this week, calling her "aloof, frenetic and misguided," as he joined a growing group of rebel Democrats who say they won't back the Californian for another term as the party's leader in the House.
U.S. Rep. Brian Higgins, from the Buffalo area, told the Buffalo News that Pelosi has shown a lack of leadership and failed to produce an alternative to President Trump's agenda, such as pursuing a Medicare expansion or an investment in infrastructure.
"I will not support her," Higgins said in the interview. "She's listening, but this is my conclusion: She's aloof, frenetic and misguided.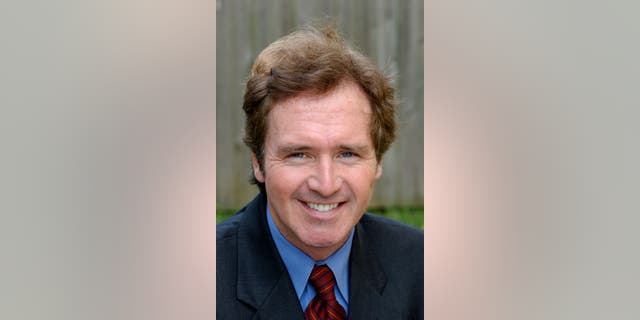 "I'm giving voice to a frustration that I hear every single day," he added, referring to other House Democrats. "I don't want to call anybody out. But this is the conversation that is taking place."
Pelosi responded to Higgins' criticism, saying his concerns were largely based on their disagreement regarding his bill that would expand Medicare to people aged 50 to 64.
The New Yorker's comments about Pelosi came as multiple prospective candidates and sitting members of Congress expressed concerns about their 78-year-old leader, who was House speaker for four years before becoming minority leader in 2011.
DEMOCRATIC HOUSE HOPEFUL PUTS OUT AD SAYING HE 'WON'T VOTE FOR NANCY PELOSI' AMID GOP ATTACKS
Clarke Tucker, a Democrat running for a congressional seat held by Republicans in Arkansas, released a new ad this week in which he distanced himself from Pelosi, saying he won't back her if elected. The video follows relentless GOP attacks trying to link him with Pelosi.
"[Republican Congressman French Hill] opened his campaign by attacking me, knowing full well that I've said from day one that I won't vote for Nancy Pelosi. We're better than that," Tucker says in the ad.
U.S. House Rep. Conor Lamb from Pennsylvania, who won a special election in March in a historically GOP district that Trump had won by nearly 20 points, also said he won't vote for Pelosi and campaigned as a moderate Democrat.
Higgins remains particularly concerned about the party's ability to come up with policies that could persuade the traditional Democratic voters, who supported Trump in 2016, to come back to the Democratic Party.
"Our leadership is out of touch with what is going on, not only in Pennsylvania, Ohio and Michigan but in Cheektowaga, West Seneca, Hamburg, Orchard Park and Lancaster," he told the newspaper, mentioning the states and municipalities Trump won in the presidential election.
He adds that the party needs a clearer vision, a stronger leader and offer more than just opposition to the White House if the party wants to retake the control after the midterm elections.
"When she's on the floor, she's all over the place; she's frenetic. I think she lacks gravitas."
"The only thing I have is a voice and a vote, and I have to use that to try to get my conference to recognize that resistance to Trump at best is only half of it," he said. "We have to offer something affirmative."
Speaking of 2020, the Democrat remained skeptical. "We are not ready for 2020. We're lacking a clear, coherent and compelling narrative," he said.
One reason why the party isn't yet ready to challenge Trump, according to Higgins, is the leader of the House.
"When she's on the floor, she's all over the place; she's frenetic," he said of Pelosi. "I think she lacks gravitas."