Hispanic National Bar Association Nixes Arizona Convention Because Of Anti-Gay Law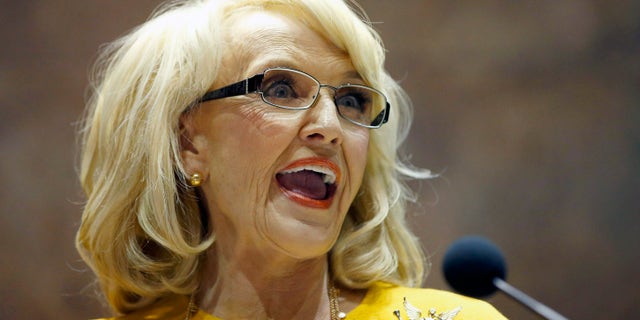 The Hispanic National Bar Association said it was canceling its 2015 convention in Phoenix because of SB 1062, a controversial measure that allows people who want to refuse service to gays and others on the basis of religious beliefs.
The lawyers' association becomes one of the first groups to pull an event from that state.
President Miguel Alexander Pozo says the group's board of governors voted unanimously not to hold its national convention in Arizona.
"The HNBA views this as a civil rights issue," he said in a statement on the organization's website. "As a national association of lawyers committed to promoting the ideals of equal protection, equal opportunity, tolerance, and inclusiveness, it is imperative that we speak up and take immediate action in the presence of injustice."
"As the late Rev. Dr. Martin Luther King Jr. said more than 50 years ago, writing from a Birmingham, AL, jail cell, 'injustice anywhere is a threat to justice everywhere.'"
Last year, the Hispanic National Bar Association's convention drew about 2,000 people to Denver. Next year's convention is to be it's 40th annual gathering.
Business and tourism groups have warned state lawmakers that the bill could adversely affect Arizona's tourism industry. Arizona Gov. Jan Brewer has until Saturday to either sign or veto the bill.
"Laws that return us to a darker time in the nation's history simply cannot be tolerated," Pozo said.
The Associated Press contributed to this report.
Follow us on twitter.com/foxnewslatino
Like us at facebook.com/foxnewslatino