Hillary Clinton's security clearance removed 'at her request,' Judiciary Committee reveals
NEWYou can now listen to Fox News articles!
Hillary Clinton had her security clearance removed over the summer "at her request," the Senate Judiciary Committee, who received confirmation from the State Department, revealed Friday.
The news comes as part of an update from the State Department of "its ongoing review of the mishandling of classified information related to the use of Clinton's non-government email server," a news release from the committee said.
MICHELLE OBAMA REBUKES HOLDER, CLINTON OVER CALLS FOR POLITICAL WARFARE
Five other people labeled by the former secretary of state as being researchers, "including close aide Cheryl Mills," also lost their clearance, the news release said.
The Judiciary Committee released a letter, dated Sept. 21 from the State Department to Chairman Chuck Grassley, detailing their progress in the investigation and the status of Clinton's clearance, which was "administratively withdrawn" on Aug. 30. Mills and the other four individuals, whose name were redacted from the letter, had their clearance removed on Sept. 20, the letter said.
"As we previously informed the committee, these individuals had been granted access to classified information through a request made by Secretary Clinton designating them as researchers, per E.O. 13526, Sec. 4.4(a)(2)," the letter said.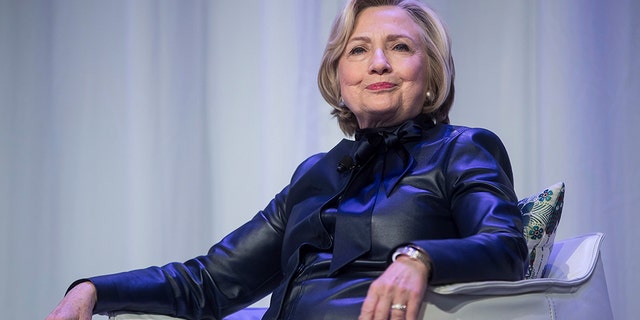 OBAMA HAD SECRET PLAN TO VALIDATE CLINTON VICTORY IF TRUMP DIDN'T ACCEPT IT: REPORT
The State Department then elaborated in the letter on their review, saying that "tens of thousands of documents" had been obtained and were being "reviewed for classified content."
Any documents determined to include classified material were then sent and examined by the Bureau of Diplomatic Security "and all valid security incidents have been added to the security file for some individuals," the letter and news release said.
Fox News' Jason Donner contributed to this report.