Hill Probe Focuses on Energy Secretary's Solyndra Emails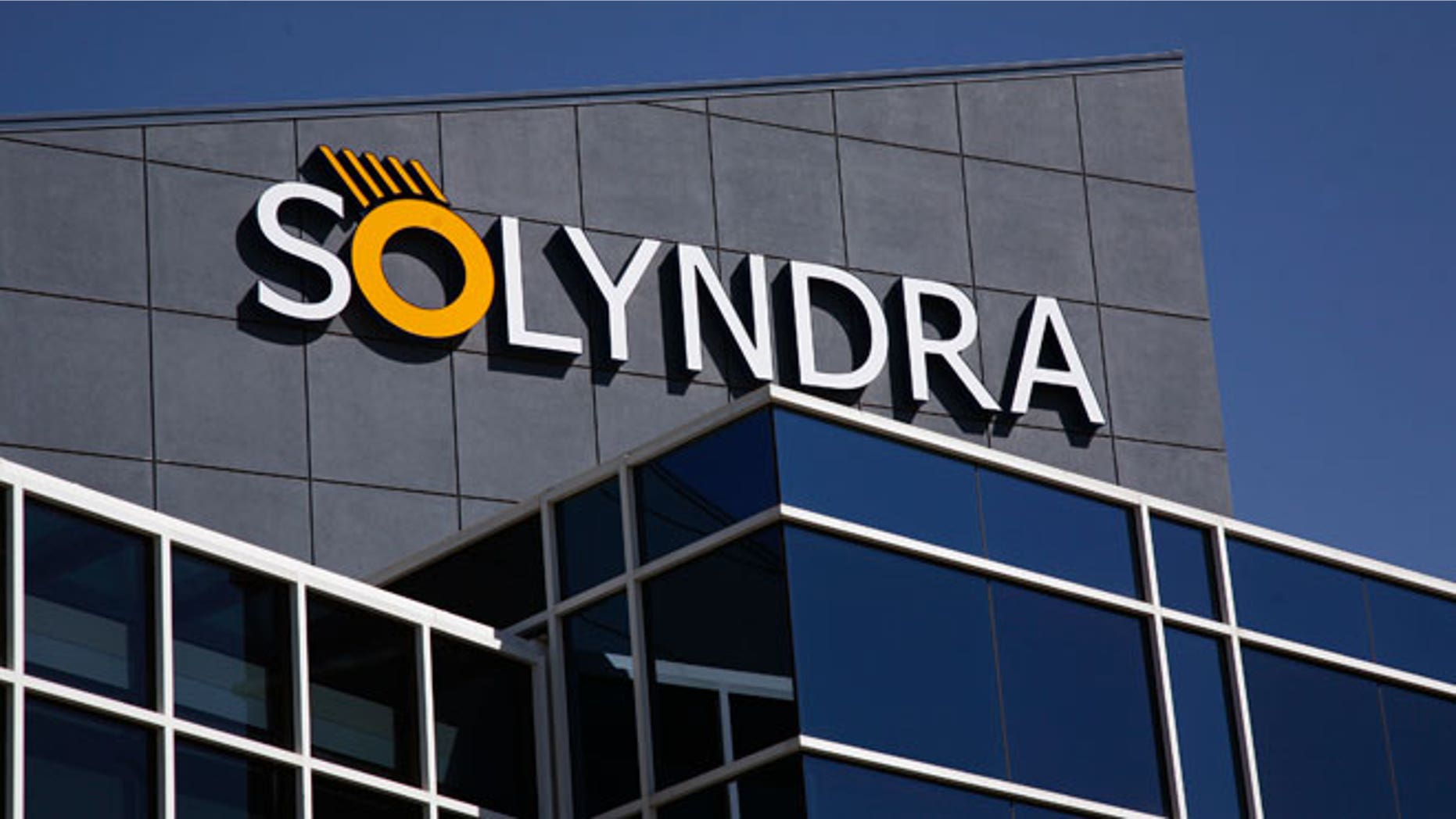 Roughly 200 of Energy Secretary Steven Chu's e-mails were delivered to congressional investigators Tuesday morning for inspection behind closed doors, Fox News has learned, in advance of a hearing on Thursday where the secretary will face sharp questioning by lawmakers over the burgeoning Solyndra scandal.
Investigators for the House Energy and Commerce committee were reviewing the Chu e-mails "in camera," which means the committee staffers were permitted to read the documents only in the presence of Chu's aides, and without the ability to make or keep copies of them.
The session followed a similar "in camera" exercise on Monday, when committee investigators reviewed a much smaller trove of documents -- said to be in the range of a few dozen -- that were produced by the White House. The committee and the Obama administration have clashed over the scope of the congressional investigation, and the administration's compliance with lawmakers' increasing demands for documents.
Solyndra is a California-based manufacturer of solar panels that benefited from a $535 million loan guarantee from the Energy Department, subsidized by taxpayers, and which also received a high-profile visit from President Obama. The company filed for bankruptcy this past August and its offices were raided by the FBI in early September.
The committee and Justice Department are pursuing separate but parallel probes of the failed firm. Lawmakers are investigating how the Obama administration decided to approve the loan guarantee despite numerous red flags over Solyndra's shaky finances; the FBI is looking at whether Solyndra executives may have misled the government in the firm's various loan applications and other federal filings.
Chu will testify on Thursday before a subcommittee of the House Energy and Commerce Committee. Sources told Fox News the areas on which the Cabinet officer can expect the most intensive questioning include:
-- why he overrode objections from Energy Department staffers, and their colleagues from the White House Office of Management and Budget, when he approved the original loan guarantee for Solyndra in September 2009;
-- what role, if any, Chu played in late 2010, when Solyndra's loan terms were restructured to accomodate the company's increasingly dire financial straits, a process that placed taxpayers ahead of investors in the chain of responsibility if Solyndra went bankrupt, as eventually occcurred; and
-- what Chu knows about the involvement of various White House officials, including aides to the president and Vice President Biden, at both of those critical junctures.
The White House and Energy Department have jointly turned over to Hill investigators upwards of 150,000 documents, and say the House committee has been overly broad in its demands. Senior administration officials have discounted the notion that political favoritism played any role in Solyndra decision-making, amid revelations that a prominent Obama donor and Solyndra investor -- billionaire George Kaiser -- visited the White House at least 17 times and
discussed Solyndra with White House officials.