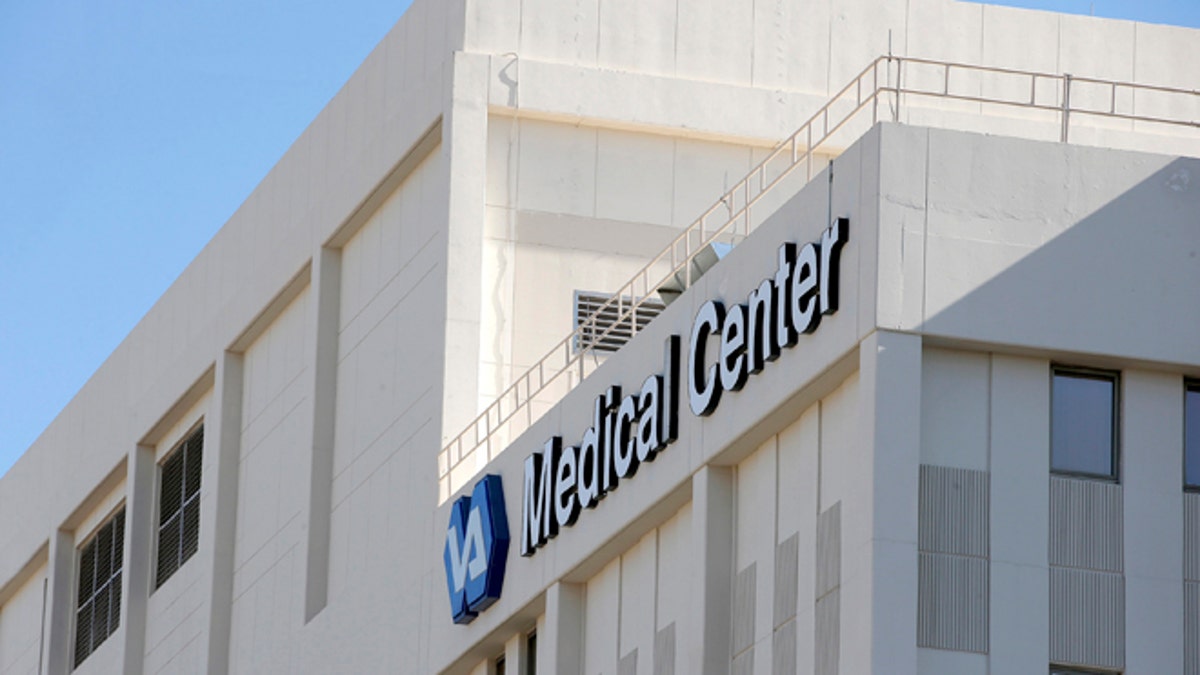 Top Capitol Hill lawmakers said Sunday that the resignation of Veterans Affairs Secretary Eric Shinseki will not take the spotlight off the agency's widespread patient-care problems and suggested a criminal probe into the situation.
Florida GOP Rep. Jeff Miller, chairman of the House Committee on Veterans Affairs, told "Fox News Sunday" the intensity in Congress will not wane.
"I can promise you that," he said. "The American people are so disgusted it's not going to fade out."
Shinseki gave his resignation to President Obama on Friday, about five weeks after allegations surfaced that officials at a Veterans Affairs medical center in Phoenix were keeping "secret" records of patients waiting to get an appointment to conceal the extensive backlog.
Bipartisan calls for Shinseki's resignation increased following the release Wednesday of an inspector general's report that confirmed the secondary lists in Phoenix and evidence at 42 other VA medical facilities of "manipulation of VA data that distort the legitimacy of reported waiting times." However, the report did not confirm allegations that some veterans died while waiting.
Independent Vermont Sen. Bernie Sanders, a member of the Senate Veterans Affairs Committee, said years of reports indeed made clear that the VA doesn't have enough doctors and staff.
However, the larger issue is "the system was then gamed, which is absolutely reprehensible, which must be dealt with through criminal prosecution," he told CBS's "Face the Nation." "We need to make sure that that never happens again."
Sanders said he's going to introduce legislation Monday or Tuesday that he hopes will help veterans waiting extensively for care get treatment at a private facility or community health center.
Sanders said Congress and "everybody" responsible for helping veterans "can bear some of the responsibility" for the VA situation.
"When you send men and women off to war, when they come home, we have a moral responsibility to make sure that all of them get the health care and the benefits that they deserve. And that is the responsibility of the United States," he said.
Miller also was skeptical about Obama's assertion that years of reports -- as many as 18 since 2005 -- never reached Shinseki's desk.
"It's very difficult for me to believe that the [VA] central office here in Washington, D.C., did not have any idea about the cooking of the book and the illegal activity," he said.
He also defended Congress on the issue by saying his committee issued recommendations based on the reports, but members were "lied to" about the follow-up numbers.
Miller argued that Shinseki last month told the Senate Veterans Affairs Committee that the Phoenix situation was isolated, despite the general knowledge that the problem was "pervasive throughout the country."
He also suggested that one way to cut the backlog is to allow VA facilities to do what they do best -- treat battlefield, traumatic brain and spinal cord injuries -- while perhaps allowing older veterans from the Korea and Vietnam wars to get outside care.