Hecklers interrupt Jeb Bush speech at Latino business convention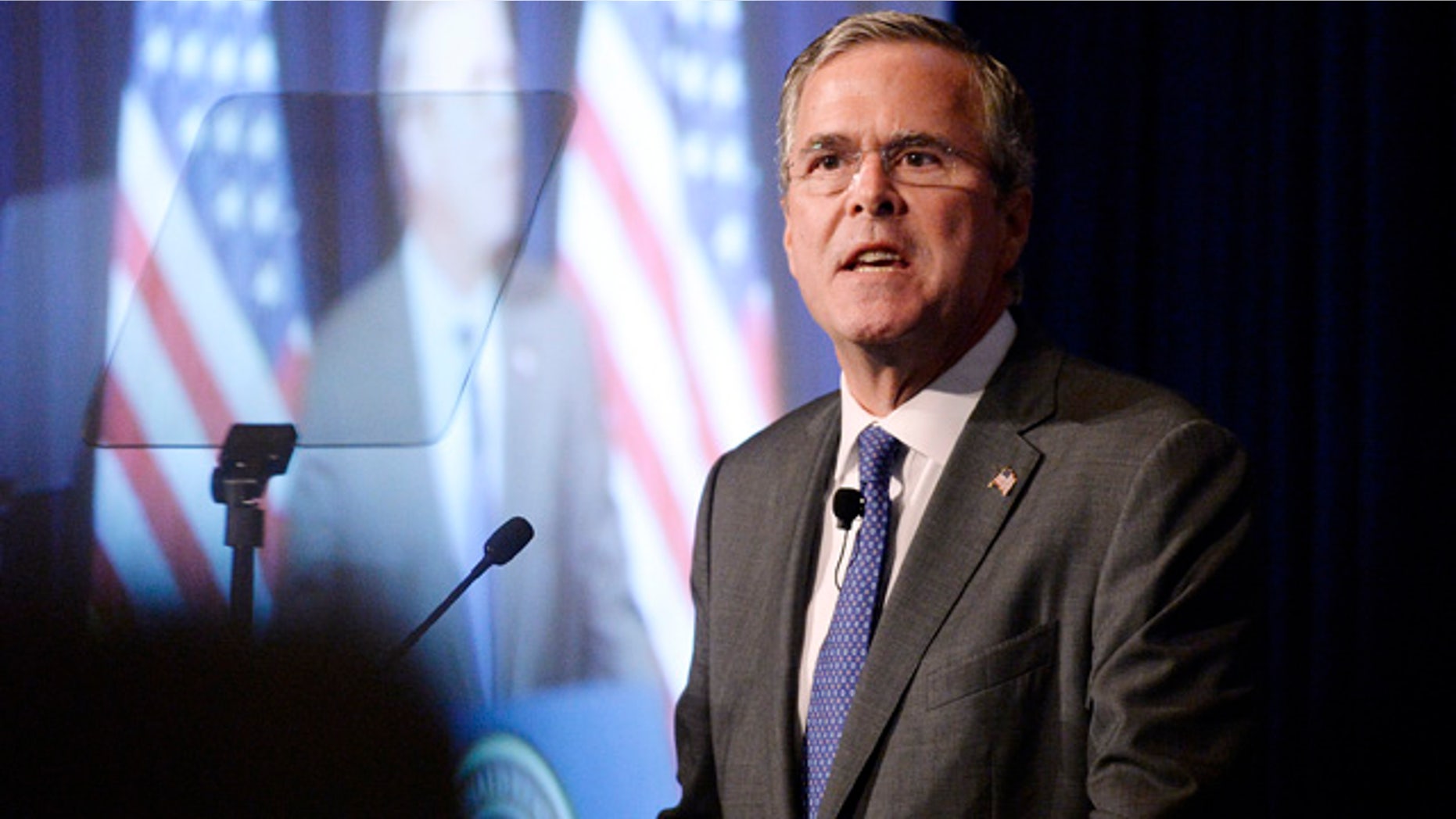 Immigration advocates interrupted a speech by presidential hopeful Jeb Bush at the U.S. Hispanic Chamber of Commerce's annual convention on Monday.
As Bush, the former Florida governor and a Republican, was speaking about Latino entrepreneurs, the protesters --  identified in some media accounts of the event as members of so-called Dreamer groups, who push for a path to legal status for young immigrants – began to chant: "No hope without our vote!" according to Politico.
"Hey — I can't see you," Bush said. "Here's what I believe: As I've been consistently for the DREAM Act kids to get a path to citizenship, I've been consistently for it, and I'll continue to be consistently for it, irrespective of what the political ramifications of that are."
The crowd at the Houston event cheered Bush's comments.
After his speech, the United States Hispanic Chamber of Commerce issued a rebuke of the hecklers.
"The USHCC does not protest, especially against candidates that have demonstrated a lifelong commitment to the Hispanic community," the statement said. "While we do not see eye to eye on all issues with any of the presidential hopefuls, those who treat our community with respect deserve the same. We thank Governor Bush for addressing our members, and look forward to our other planned engagements with candidates from both parties."
Speaking about honorees at the chamber event – all Latina entrepreneurs – Bush said: "If one of the candidates for president was looking on how to make America great again, just hold up high the examples of Hispanic, Latina successful businesswomen. That is what makes America great."
The honorees were: Maria Rios, the president and CEO of Nation Waste; Betty Manetta, president and CEO of Argent Associates; and Veronica Edwards, owner and CEO of Ingenesis.
Like us on Facebook