Head of Federal Buildings Protection to Be Replaced After Security Breaches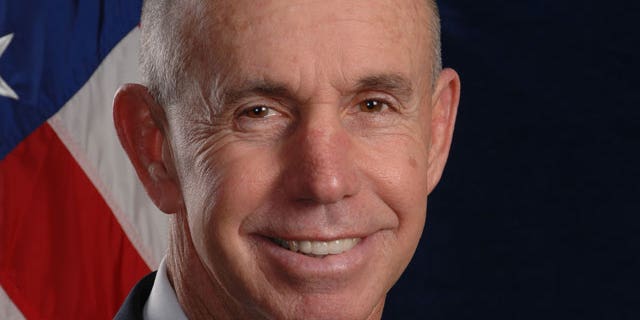 The head of the Federal Protective Service will be replaced following a series of investigative reports over major security lapses in government buildings.
Gary Schenkel, a retired Marine Corps lieutenant who has served as FPS director since March 2007, will be reassigned to a Department of Homeland Security policy office where he will work as deputy assistant secretary for state and local law enforcement, DHS spokeswoman Amy Kudwa told FoxNews.com.
Kudwa said Schenkel, who made the announcement to staff late Tuesday, will be "supporting a key initiative of the secretary's to bolster relationships with our critical partners in law enforcement" in his new role.
"It is with great sadness that I announce my departure from the Federal Protective Service," Schenkel reportedly wrote in an e-mail to FPS employees. "For the past three-plus years I have been privileged and honored to lead this outstanding organization through many challenges and triumphs."
Schenkel's departure comes after months of investigative reports into the security of government facilities.
The Government Accountability Office reported in April that undercover agents were able to slip fake bombs, knives and guns into several government buildings. The GAO testified in July before the Senate Homeland Security and Governmental Affairs office that investigators were able to walk unnoticed into several buildings with an improvised explosive device -- or IED -- in a briefcase. And undercover agents also found guards sleeping at high-level checkpoints.
Meanwhile, FPS also was hit with a General Services Administration inspector general's report that showed during an 18-month period while FPS was moved from GSA to the Department of Homeland Security, employees spent thousands of government dollars on everything from clothing and flat-screen TVs to gym memberships and tuition payments. Schenkel was not head of the agency at the time, but the failure to discipline any employees involved created another headache for the agency.
FPS Deputy Director Paul Durette will temporarily serve as the agency's acting director until a permanent replacement is found, Kudwa said.
Sen. Joe Lieberman, I-Conn., chairman of the Homeland Security and Governmental Affairs Committee, called on the agency to find "assertive leadership" to "overcome its well-documented shortcomings and to ensure that federal buildings are secure."
Lieberman had said the GAO reports represented "about the broadest indictment of an agency in the federal government I've heard."