'Harry and Louise' Return to Hawk Health Care Reform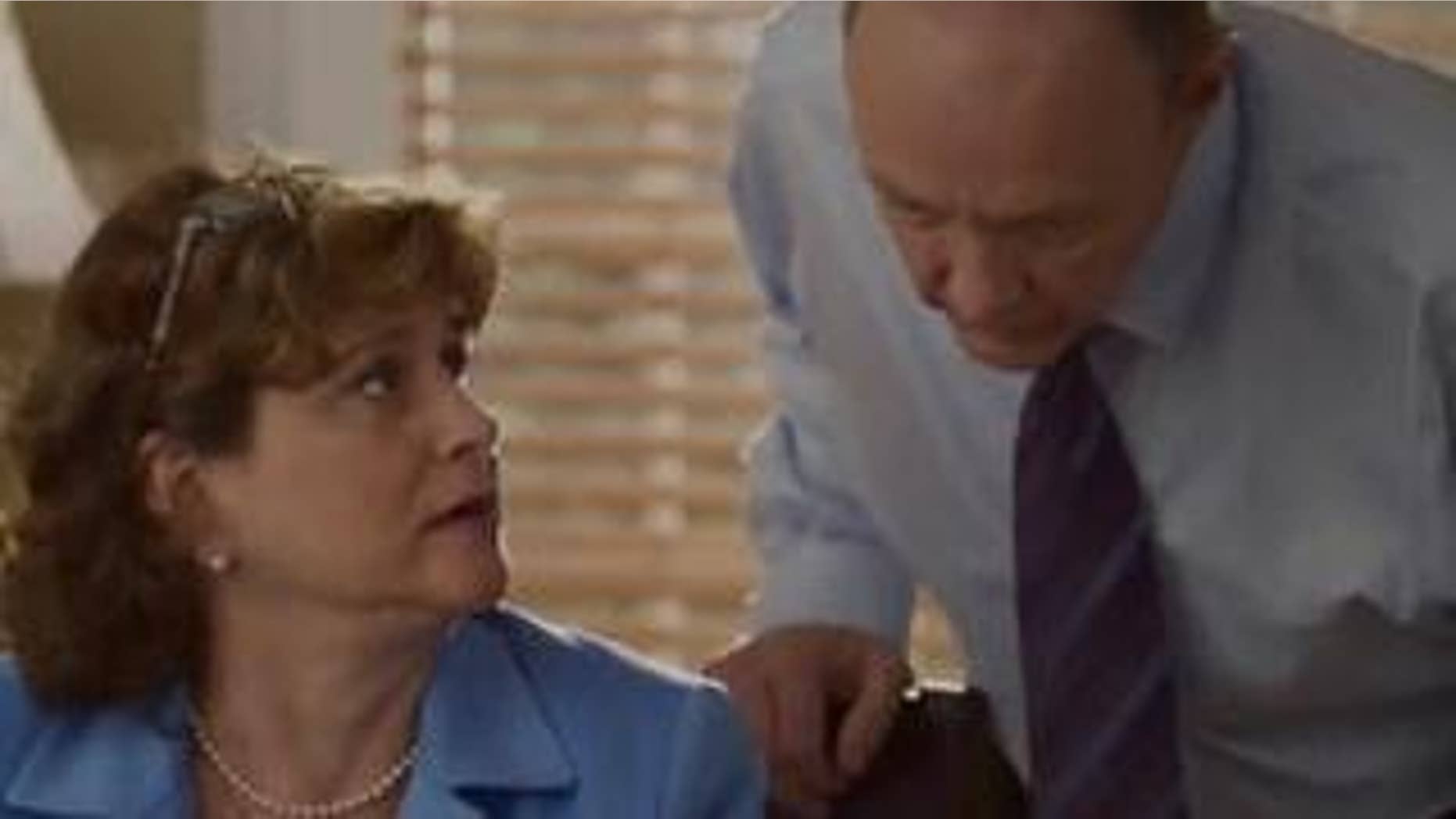 Harry and Louise -- the run-of-the-mill, middle-class "couple" who became a household name in 1993 with critical ads against "Hillary-care" -- are back. But they've flipped.
The TV actors are weighing in on the health care debate -- only this time they're promoting comprehensive reform supported by Democrats.
The two, whose full names are Louise Caire Clark and Harry Johnson, joined Democratic lawmakers for a press conference on Capitol Hill Thursday to accompany their new multi-million dollar ad campaign, set to launch this weekend, which voices full-fledged support for the $1 trillion-and-up universal health care push on Capitol Hill.
"I think this is probably as powerful a symbol that anyone can imagine that shows why middle-class families need health care reform," said Families USA Director Ron Pollack, whose group is sponsoring the $4 million, three-week ad campaign along with the Pharmaceutical Research and Manufacturers of America. "This is the iconic middle-class family and for them to be saying health care reform is so important ... I think that's very powerful."
This is their latest encore since appearing in an ad supporting health care reform that aired last year during the Democratic and Republican national conventions.
In their new ad, which looks a lot like the old ads except Harry has a bit more gray hair and Louise is a little more plump, the couple applauds the progress made toward reform in Washington, D.C..
"It looks like we may finally get health care reform," Harry tells his make-believe wife in their make-believe kitchen.
"It's about time," responds Louise, who in real life is a Washingtonian living with her husband, Ben Goddard, the producer of the original ad.
The couple's faux exhaustion with the amount of time it's taken Congress to get to this point belies the role they played in derailing reform efforts in the early '90s.
The actors were credited with taking the wind from the sails of the 1993 health care reform effort led by then-first lady Hillary Clinton. They appeared in ads, sponsored by the Health Insurance Association of America, warning about the danger of a vast, government-run health care system.
"They choose, we lose," the couple warned, portraying a foreboding and not-so-distant future in which the government was stripping away patients' private coverage and replacing it with inferior alternatives.
Rick Scott, chairman of Conservatives for Patients' Rights,  which has been mounting the kind of opposition that HIAA did in the '90s, said little has changed in the policy prescriptions since then.
"The only thing that has changed since their appearance in the original ad is who is paying them," Scott said in an e-mail to FOXNews.com. "Harry and Louise closed their original ad by saying, 'if bureaucrats choose, we lose.' That still holds true today. We don't need bureaucrats and trillions in new spending to reform health care. There are many ways we can reform the system and lower health care costs by putting patients first and without a government takeover."
But Pollack said a big difference now is that the health care proposals provide for more choices than in the early '90s. He said he's spoken to "Louise" about it and she genuinely believes, along with Harry, in reform.
"This was not a commercial decision. This is something she really believes in," he said.
Robert Zirkelbach, spokesman for America's Health Insurance Plans -- the product of an earlier merger between the Health Insurance Association of America and another organization -- applauded Harry and Louise for stepping to the plate in favor of reform.
He said that while his group still has concerns about some of the plans being considered, the atmosphere is completely different than during the Clinton administration since everyone involved in the health care industry now believes reform is critical.
"At the time, there was widespread concern from stakeholders across the health care sector," Zirkelbach said. "This time, we said that the current system isn't sustainable and is not working for everybody."
President Obama is simultaneously escalating his push for legislation to pass out of both chambers before the August recess. He said Wednesday that the "status quo" on health care is unsustainable, and decried the "naysayers" for defending what he described as a broken system.
But opposition to federally-mandated coverage is still strong, as Republicans lock arms against proposals to tax the wealthy to create the government option.
The debate over health care is sure to proceed at a breakneck pace in the coming weeks. One Senate panel approved a bill Wednesday on a party-line vote, becoming the first to act on Obama's call for reform legislation. Obama hailed the vote as a "milestone."
But the Senate Finance Committee has its own bill to pass, and House Democrats are trying to push through another controversial plan in their chamber.
Click here to see the 2009 Harry and Louise ad.