Groups: Measure to Eliminate Nonprofit Mail Discounts Could Cripple Fundraising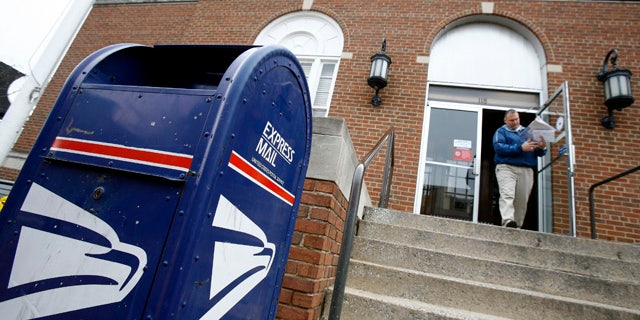 With the Postal Service looking to downsize, some of America's favorite nonprofits that rely heavily on direct mail fundraising could become a new kind of charity case.
That's because legislation to restructure the money-losing agency includes a provision that would eliminate reduced postage rates for nonprofit mail.
Under Rep. Darrell Issa's bill, the 40 percent discount that nonprofits have been getting for the postage rates on their mailings since Congress authorized it in 1951 would be reduced by 5 percent a year, and to 10 percent after six years.
It is part of a larger effort to overhaul the Postal Service, which is facing a second year of losses totaling $8 billion or more. The bill would establish a control board to restructure the Postal Service and reduce costs to get the agency back on track, saving at least $2 billion a year.
Last week, the Postal Service proposed a cost-cutting plan that would eliminate 120,000 jobs and pull employees out of the health and retirement programs that cover federal workers to set up its own benefits systems.
Advocates for nonprofits say they support all the proposed changes, except for the nonprofit provision.
"Direct mail is a pretty prevalent way for reaching out to donors," said Jason Lee, the general counsel for the Association of Fundraising Professionals. "So for many organizations, it would cripple them."
The nation's 1.8 million nonprofits received more than $300 billion in 2009, according to Guidestar. Direct mail accounted for 78 percent of contributions in 2009, according to Target Analytics.
Lee said that nonprofits are "under siege from a budget standpoint" as Washington tries to rein in excessive federal spending. The assault on nonprofits, he said, will thwart their efforts to fill in the gaps for state and local governments helping the poor.
The Alliance of Nonprofit Mailers is rallying its members to contact Issa and other U.S. lawmakers to make clear their opposition.
"We do not disagree with most of H.R. 2309, as it proposes to rein in out of control Postal Service costs," reads a boilerplate letter members are sending to Issa. "Phasing out the nonprofit rate discount, however, would punish nonprofit mailers and the people they serve. It is unfair to punish nonprofits for the Postal Service's inability to control its own costs."
Ali Ahmad, a spokesman for Issa, said that the Postal Service could save an estimated $1.7 billion per year by normalizing rates.
"Considering the Postal Service lost $8.5 billion last year and has announced that they expect to lose $9 billion this year, all options for cost-saving structural reforms need to be on the table, right now," Ahmad said in an email to FoxNews.com.
Anthony Conway, executive director of the alliance, said reducing the discount rate for nonprofits could be counterproductive because the postal service wouldn't get the full differential.
"You raise the prices for many nonprofits, for many of them it would probably mean you would use less mail," he told FoxNews.com. "It's not like they have extra money to pay for higher prices."
He said after six years, the reduction of the discount rates amounts to a 35 percent increase on nonprofit mailing, which could add to the Postal Service's problems.
"A 35 percent increase would chase a whole lot of nonprofit mail out of the system," he said, explaining that the return mail included in solicitations are first class and the most profitable for the Postal Service.
Conway said nonprofits are making progress raising money over the Internet but it doesn't come anywhere close to what they make through direct mail.
"Mail remains a very effective medium for nonprofit organizations," he said.