Group to Trump: Tear down country's 10 worst highways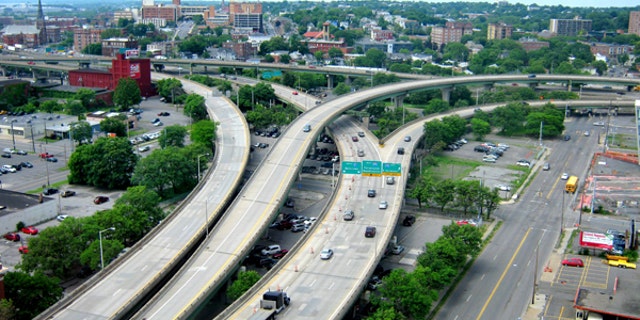 NEWYou can now listen to Fox News articles!
A group that promotes urban renewal says President Trump should consider its list of America's worst highways in his $1 trillion infrastructure plan – and erase them from the map altogether.

The group, the Congress for New Urbanism, wants the president to include its recent study, "Freeways Without Futures" in the infrastructure initiative he plans to roll out soon. The study suggests that 10 of the worst highways and stretches of interstate in the U.S. need to be eliminated to make way for urban growth.
Trump has made it his priority to improve the country's decaying infrastructure. He vowed to deliver an ambitious rebuilding package to Congress within his first 100 days in office.
"These highways should absolutely be on the list of federal infrastructure priorities," said Lynn Richards, president and CEO of CNU. "Replacing them with boulevards would save money, support small business, and open up land for new development. You see it being done in the inner city in places like Akron, Rochester, and Chattanooga -- with bipartisan support…It fits perfectly with the new administration's priorities."

Out of the group's list of 10 highways, six are interstate highways – which mean they would be entitled to federal funding. Trump has promised to spend $1 trillion repairing the country's national infrastructure.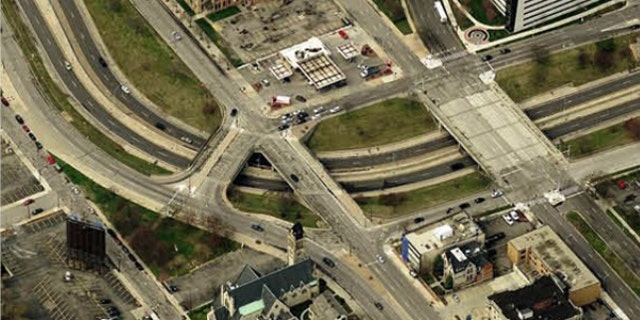 While the highways on the list were built with good intentions, they led to urban decay in the communities they were built, Richards said. The list includes highways all across the country, from Buffalo, New York to San Francisco.
"The neighborhoods were absolutely devastated. Often hundreds or thousands of people were displaced," she told Fox News. "Residents were cut off from services; businesses were cut off from customers. Additionally, these highways brought in severe pollution and dangerous speeding traffic. In a lot of cases, these cities' downtowns and neighborhoods fell apart economically."
The nonprofit strongly believes that demolishing the highways will help the communities they devastated make a comeback.
But some experts do not think the solution will be all that simple.
"These roads were built mostly in the '60s and '70s. They divided neighborhoods and destroyed them," said John Landis, a professor of city and regional planning at the University of Pennsylvania. "But it was a long time ago and I don't think you can bring those neighborhoods back. It would be an entirely new development. Just getting rid of these roads wouldn't bring them back."
Still, Landis does believe that razing these highways is a good idea. But he doubts those projects would be funded under Trump's new infrastructure plan.
"No one knows what will be included in this new [infrastructure] plan. Let's suppose it's a trillion dollars…well it's estimated that we have a total of $3 trillion needed in repairs," he said. "These roads are secondary priorities. That money will go to primary projects."
But Richards believes that tearing down the highways will be cost effective in the long run.
"Not every urban freeway needs to be dismantled. But when they near the end of their design life, we have to weigh that option against the costs of replacement," she said. "…We're talking about a lot of additional land opening up where these freeways used to be, and that land can be used to build businesses, apartments, affordable housing, parks – whatever the community needs."
Interstates on the CNU's report include: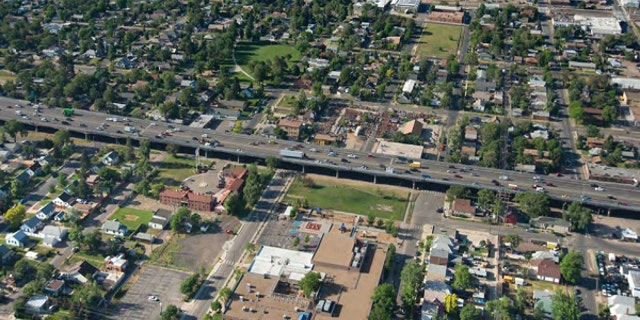 Interstate 345 in Dallas. A 2-mile stretch of this elevated roadway cut off the downtown area from the historic Deep Ellum neighborhood, leaving it surrounded by empty lots and desolate streets that now resemble a ghost town. Dismantling the roadway would free up nearly 300 acres and bring another 30,000 residents to the city, according to the study.
Interstate 70 in Denver. The roadway has been up-and-running for more than half a century, to the detriment of three neighborhoods in Mile High City. Residents of Elyria, Swansea and Globeville have been cut off from access to vital services, critics say. One of I-70's main viaducts is in need of major repair, but the Colorado Department of Transportation has opted to tear it down and expand the highway's lanes. That, however, would require eminent domain to get rid of dozens of additional homes and businesses.
Interstate 81 in Syracuse, New York. An elevated stretch of this roadway sliced through the heart of the city, displacing nearly 1,300 residents. Fifty years after it was built, the highway's devastating impact is still being felt in neighborhoods across town. The study claims tearing down the highway would save $400 million and would boost economic growth in the city's downtown area.
Interstate 375 in Detroit. Construction of the roadway contributed to Motor City's urban blight. Built in 1959, the four-lane below-ground spur is a concrete barrier between Detroit's riverfront, Greektown, Eastern Market, and the stadium district. It is known among locals as being a failed example of renewal efforts that destroyed many of the city's African-American neighborhoods.
Other highways on the list are the I-280 Spur in San Francisco, Route 29 in Trenton, New Jersey, I-980 in Oakland, California, the Inner Loop in Rochester, New York and the Scajaquada Expressway in Buffalo.