GOP Presidential Nominee May Face Backlash from Latino Voters on Immigration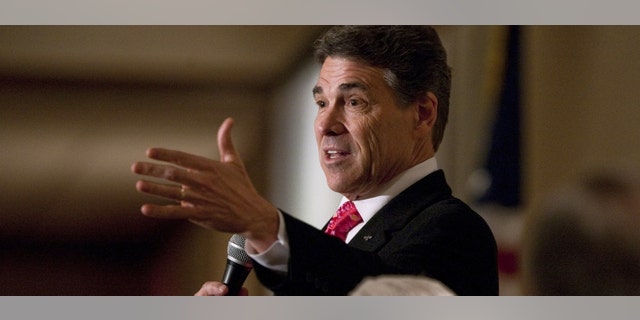 It wasn't exactly Don McLean singing "Bye, bye Miss American Pie." But the sound coming from the audience on September 12, 2011 appears to mark the day the music died for the Republican Party. The GOP is the home of "them good ole boys" in the iconic pop song. The famed singer had them "drinking whiskey in Rye, Singin' this'll be the day that I die."
That may have been true 41 years ago when the song hit #1 on the charts. But in late middle age, they were singing a far different tune on a warm, summer evening last year on the west coast of Florida. The GOP faithful had gathered in Tampa for the CNN/Tea Party presidential debate
Republican hopefuls had flown cross-country after a spirited contest at the Reagan Presidential Library. But none in attendance likely appreciated the symbolism of that flight from California, best explained by this background:
In 1992, the surprising strength of H. Ross Perot's third party presidential bid stemmed from his opposition to the North American Free Trade Agreement. The billionaire claimed NAFTA would "suck" good manufacturing jobs South of the Border. But there was an unspoken flip side to the message: white working class voters increasingly also saw themselves burdened by illegal Hispanic aliens living and working North of the Border.
Two years later, trailing badly for re-election, California Republican Governor Pete Wilson played that side of the Perot card. A state legislature had put the so-called "Save Our State" referendum on California's ballot, it's backers using provocative language in promising this new law, if approved, would crack down on the rising cost of social services, including education, provided illegal aliens and their children. The state's growing Latino population considered it a not-so-subtle "go back to Mexico" message from the GOP. Immigration had historically been a federal, not state's rights issue. Wilson needed a "wedge" issue. He went "all-in" for SOS, saying the state needed to act. California voters agreed, powering him and the referendum to victory
But the backlash from Latino voters caused California to morph overnight into a reliable Democratic electoral college bastion, totally changing the politics of reaching the magic 270. Yet the GOP suffered an even bigger loss. Californian's Richard Nixon and Ronald Reagan had brought the GOP back to power after the long reign of Franklin Delano Roosevelt's Democratic coalition. Today, no California Republican could win statewide without taking positions on the hot-button immigration issue that would ruin his or her chances of being the national party's presidential nominee.
Governor Rick Perry's demise, sealed in that CNN/Tea Party debate, dates the moment the GOP music died. He hails from Texas, which along with California has produced every GOP presidential winner since Goldwater's conservative movement captured the GOP in 1964. Perry became Dead Candidate Walking when he defended the Lone Star State policy giving in-state tuition to children of illegal immigrants.
He got loudly booed by those good ole boys and gals drinking whatever they were serving that night in Tampa, then derided again by saying the "idea that you're going to build a wall from Brownsville to El Paso...is just not reality."
Perry is the longest serving chief executive of the state with the longest border with Mexico. This is a special issue for Texans. But the Governor of the biggest GOP state in the Union got laughed out of his own party. The takeaway: It now appears Texas, like California, is no longer able to produce GOP presidential contenders.
Such elimination of those areas which have produced your only winners in nearly half-century is mind-boggling. It raises the question whether continued national GOP hostility to Texas' immigration policies foreshadows the Long Star State eventually going the way of California in terms of the electoral college.
We believe it does. Texans, rightly or wrongly, believe they know what is best for their state. Perry seemed genuinely shocked that night at the audience's total rejection, spurred on by his opponents, of the the 10th amendment argument he rightly thought conservatives had long supported.
In 1964, Goldwater's reversal on civil rights legislation - he had previously supported it in the Senate - sent once loyal African-American voters from the party of Lincoln over to the Democrats. Ironically, he said the federal law infringed on state's rights! They have never returned. Governor Wilson turned California from red to solid blue, destroying the equation that had elected 5 Republicans in 6 elections.
A close reading of recent GOP national platforms indicates the presidential candidates were careful in their discussion of the various elements of the immigration issue. But in 2012, there is a first time real possibility of the national GOP insisting on a presidential nominee seen as openly hostile by the growing Latino community. In politics, like business, the customer is always right on his or her view of your product.
Nixon, Reagan and the Bushes understood. But their GOP music has apparently died.
Paul Goldman is former chairman of the Democratic Party of Virginia. Mark J. Rozell is professor of public policy at George Mason University.
Follow us on twitter.com/foxnewslatino
Like us at facebook.com/foxnewslatino