GOP Presidential Candidates Threaten to Boycott Univision Debate Over Rubio Treatment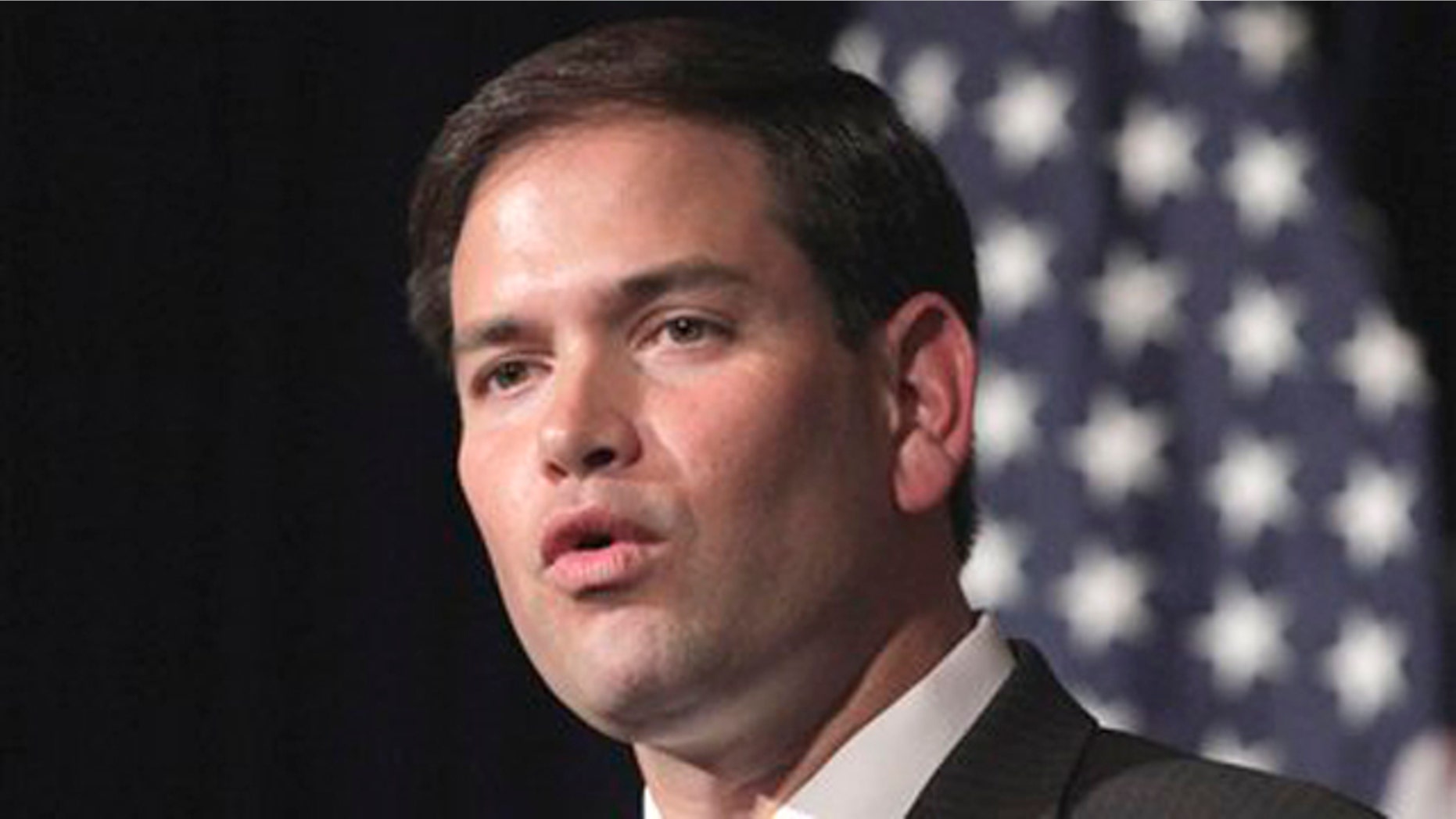 At least four Republican presidential candidates are threatening to boycott a proposed Univision debate following allegations that the Spanish-language network tried to bully Sen. Marco Rubio into consenting to an interview.
Fox News has confirmed that Texas Gov. Rick Perry, former Massachusetts Gov. Mitt Romney, Minnesota Rep. Michele Bachmann and former Utah Gov. Jon Huntsman plan to sit out the Jan. 29 debate unless the network "resolves" the issue.
The decision comes after three Florida Hispanic GOP lawmakers wrote an open letter calling for a boycott unless the network apologizes.
The Miami Herald first reported that Univision is accused of trying to lure Rubio into an interview by offering to tone down or kill a story on his brother-in-law's decades-old drug arrest. A Rubio aide described the article to Fox News as "accurate," and said it was Univision employees who spoke to the Herald.
"Univision employees themselves were the first to come forward with this account, and we confirm it," said Rubio Communications Director Alex Burgos.
In a statement, Univision denied making an offer to Rubio, a Tea Party-backed Republican who's been talked about as a potential running mate for the eventual GOP nominee.
"With respect to Senator Rubio, Univision covered the (brother-in-law's) story in the same objective, fair manner we cover every significant story," the network said in a statement. "Univision did not offer to soften or spike a story ... we would not make such an offer to any other subject of a news story and did not offer it in this case."
The GOP presidential candidates expressed serious concern about the allegations.
"We have not received any invitation from Univision for a debate, but we are troubled by these allegations and would not participate in any such debate unless and until Univision satisfactorily addresses this situation," Romney spokeswoman Andrea Saul said in a statement.
Huntsman Campaign Manager Matt David wrote in a letter to Univision President Cesar Conde that the network should seek a "resolution" to the matter.
"Unless Univision resolves this issue in a timely and satisfactory manner, Governor Huntsman will not give consideration to your network's debate currently proposed for January, 2012," he wrote, urging other GOP candidates to "join us."
David wrote that the Huntsman campaign "will work with them to identify another forum to debate issues that are important to Americans of Hispanic descent in Florida and across our nation."
Perry Communications Director Ray Sullivan, in a letter to Univision CEO Randy Falco, said an NBC-Telemundo debate set for the same weekend as Univision's would offer "ample opportunity" for the Texas governor to engage with a Spanish-speaking audience. He chided Univision for its alleged treatment of Rubio.
"Governor Rick Perry and our team just learned of Univision's attempt to unethically pressure a prominent Republican elected official to provide access to the station in return for Univision spiking or softening a story about a relative," Sullivan wrote.
"Even in this time of every-changing media techniques, Univision's unethical tactics stand out," he wrote. "Therefore, Governor Perry will not consider participating in the January 29, 2012, Univision debate until your network addresses this ethical breach and takes action to correct it."
The story about the 24-year-old drug arrest of Rubio's relative, when the senator was just 16 years old, eventually was broadcast. The three Florida Republicans who raised the issue, also Rubio allies, said it was nothing but payback.
"This attempt at extorting a respected Republican elected official like Senator Rubio, who is also a proud American of Hispanic descent, is offensive and unacceptable. The lack of journalistic integrity demonstrated by Univision Television Network must be met with consequences from our Party and our Republican leaders," the lawmakers wrote in their letter to Univision.
In a response, Univision Vice President Arya Towfighi said the network "takes exception to the false assertion that it attempted to 'extort' Senator Rubio in any way, shape, or form."
Fox News' Serafin Gomez and Phil Keating contributed to this report.