Gingrich Criticized by NAACP Over Food Stamps Comment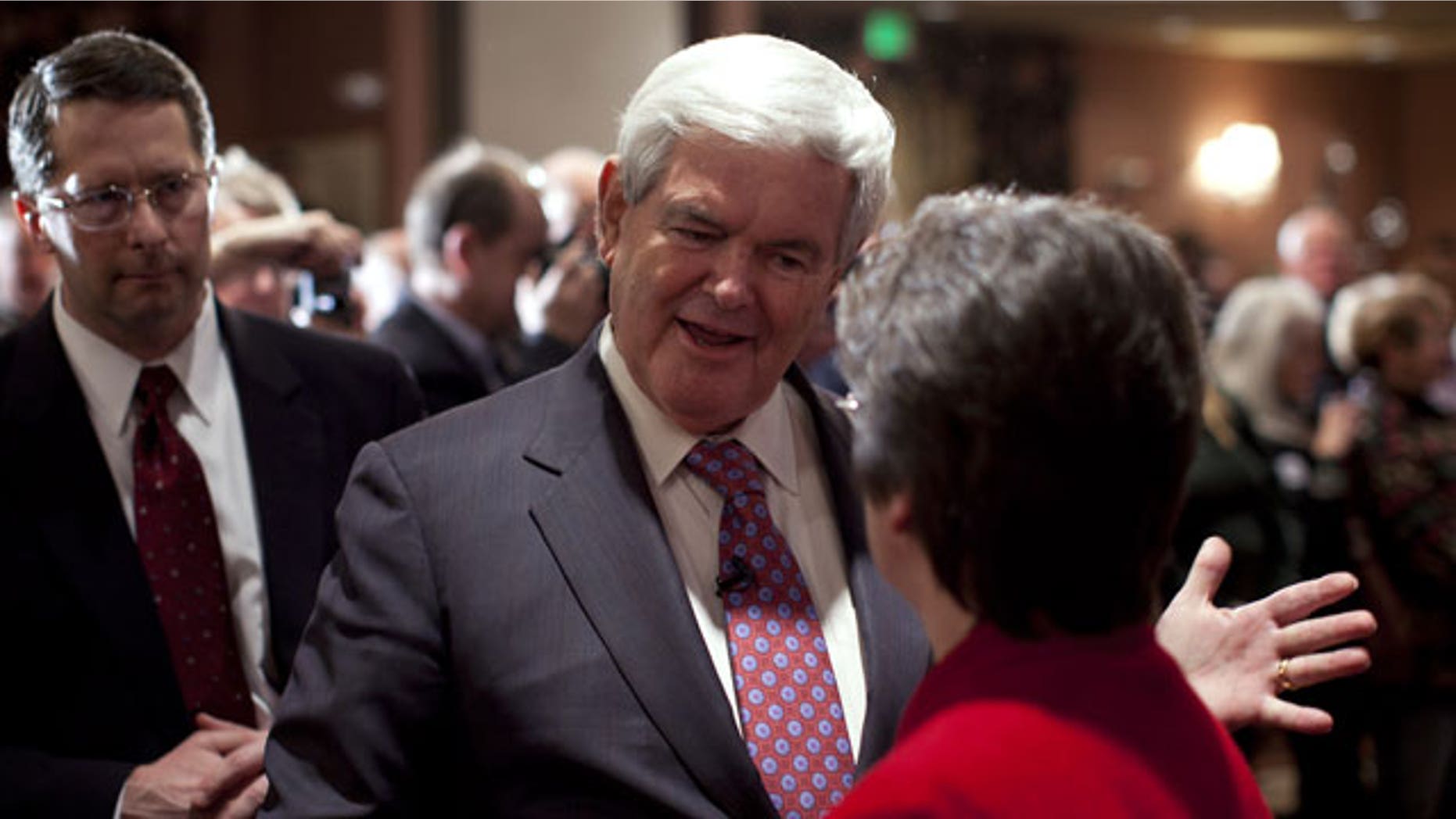 WASHINGTON – Newt Gingrich came under fire from the NAACP Friday for saying he would speak to the group and tell them why the black community should "demand paychecks" instead of food stamps.
NAACP President Benjamin Todd Jealous accused Gingrich of basing the statement on inaccurate information.
"It is a shame that the former speaker feels that these types of inaccurate, divisive statements are in any way helpful to our country," Jealous said in a statement. "The majority of people using food stamps are not African-American, and most people using food stamps have a job."
Data kept by the U.S. Department of Agriculture shows that in 2010, there were more white recipients of food stamps than black recipients -- though the data is incomplete, since race was not reported for about 20 percent of recipients.
The information available showed 34 percent of recipients were white, while 22 percent were black and 16 percent were Hispanic. The numbers showed 41 percent of recipients lived in a household that reported "earnings" -- though not a majority, as Jealous claimed.
Gingrich, campaigning Friday in New Hampshire, claimed his remarks were being taken out of context.
"I think you would have to be nuts to read those two paragraphs to conclude anything except that I was saying that every young American deserves the right to pursue happiness, every young American deserves the right to get a job," he said.
Gingrich said he was trying to say something "positive," by talking about "creating greater opportunities for all Americans."
On Thursday, Gingrich told a town hall meeting at a senior center in Plymouth, N.H., that if the NAACP invites him to its annual convention this year, he'd go there and talk about "why the African-American community should demand paychecks and not be satisfied with food stamps."
He also said he'd pitch a new Social Security program aimed at helping young people, particularly African-American males, who he said get the smallest return on Social Security.
Gingrich routinely lambasts President Obama as the "best food stamp president in American history." He also has spoken previously about welcoming an invitation from the NAACP to speak and has been critical of GOP candidates who have not accepted such an invitation.
Jealous said Friday that the NAACP invited Gingrich "several times" while he was speaker, though he didn't attend.
"If he is invited again, I hope that he would come, with the intention to unite rather than divide," Jealous said.
His campaign spokesman, R.C. Hammond, said the former Georgia congressman has often said the GOP needs to be inclusive of all Americans.
"He has said since he became a presidential candidate that any Republican should always accept an invitation to speak to the NAACP on any topic," Hammond said.
Gingrich's comments follow those by rival candidate Rick Santorum, a former senator from Pennsylvania who said Sunday that he did not want to "make black people's lives better by giving them somebody else's money. I want to give them the opportunity to go out and earn the money."
Santorum's comments were criticized by National Urban League President Marc H. Morial as pandering to racist elements within the GOP. Jealous also criticized Santorum's remarks.
Food stamp participation and costs have risen under Obama, from 28.2 million participants at a cost of $37.6 billion in 2008 to 44.7 million participants at a cost of $75.3 billion last year, according to federal data of what is officially known as the Supplemental Nutrition Assistance Program. The increases followed the steep economic downturn that began in 2008.
Gingrich said if he has a chance to go before the NAACP, he would explain a "brand-new Social Security opportunity" for young people, "which would be particularly good for African-American males, because they are the group that gets the smallest return on Social Security."
The Associated Press contributed to this report.