George H.W. Bush back in Texas 'after a very special summer in Maine,' spokesman says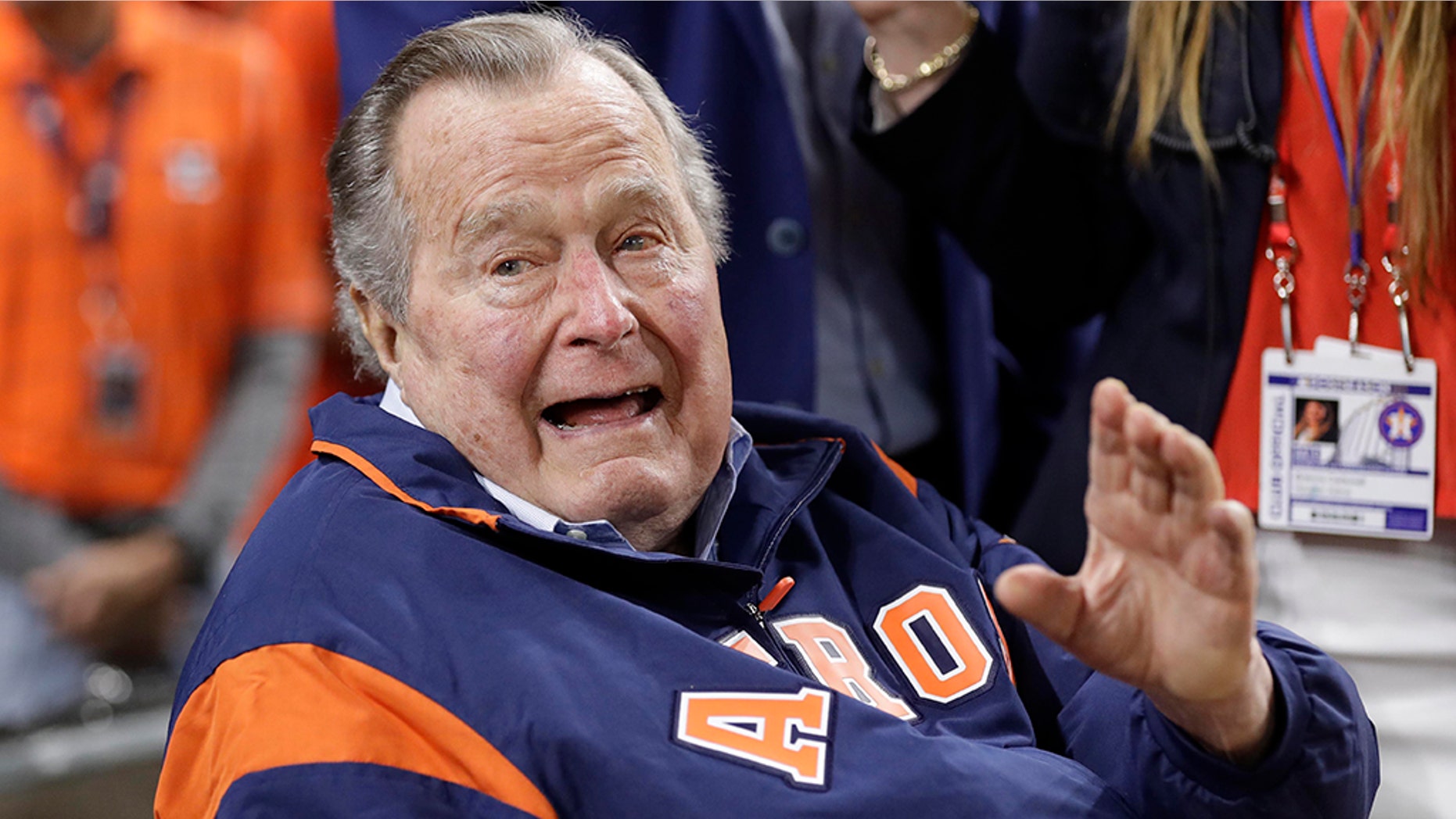 Former President George H.W. Bush returned to his home state of Texas on Friday after residing in Maine for what his spokesman called "a very special summer."
"After a very special summer in Maine surrounded by his big, loving family, the 41st President today arrived back home in Houston and is preparing to launch Operation Shock and Awe @Astros fortified in the near future by some proper #TexMex," spokesman Jim McGrath tweeted.
BARBARA BUSH MARRIED QUICKLY TO MAKE SURE HER GRANDFATHER, GEORGE H.W., COULD ATTEND
The 41st president, who habitually spends the summer months in Kennebunkport, arrived in May to the coastal Maine town roughly a month after his wife, former first lady Barbara Bush, passed away.
Bush, 94, returned about a week after he was present the nuptials of his granddaughter.
Former first daughter Barbara Bush married Craig Louis Coyne on Sunday in a private ceremony at Walker's Point in Kennebunkport, Maine, in front of family, according to a statement from the office of her father, former President George W. Bush.
GEORGE H.W. BUSH ARRIVES IN MAINE FOR THE SUMMER, FAMILY SAYS
The pair got engaged on Aug. 25 and married five weeks later to make sure her grandfather could be in attendance, she said in an interview with People magazine.
"We actually would have gotten married the next week if we could have," told the outlet.
Fox News' Nicole Darrah, Mariah Haas and The Associated Press contributed to this report.