Attorney General Merrick Garland doubled down on his memo to Department of Justice employees addressing a federal response to violence and intimidation of school board officials — despite the National School Boards Association apologizing for the letter that inspired the memo.
Appearing on Capitol Hill for the second time in two weeks, Garland told the Senate Judiciary Committee on Wednesday that the NSBA's second letter – which contained an apology for inflammatory language in the first one – had no bearing on the DOJ's stance.
MCCARTHY DEMANDS AG GARLAND RETRACT MEMO URGING FBI TO INVESTIGATE PARENTS WHO THREATEN SCHOOL BOARDS
"The letter that was subsequently sent does not change the association's concern of violence or threats of violence. It alters some of the language in the letter … that we did not rely on and is not contained in my own memorandum," Garland said after committee chairman Sen. Dick Durbin, D-Ill., asked if he had "second thoughts" following the apology.
Garland claimed that the DOJ is not just concerned about school board officials, but a "rising tide" of violence against judges, prosecutors, election administrators, and others.
"The only thing the Justice Department is concerned about: violence and threats of violence," he said.
The committee's ranking member, Sen. Chuck Grassley, R-Iowa, claimed that the DOJ memo had a "poisonous, chilling effect" on speech, as it specifically dealt with opposition to school board officials. When he appeared before the House Judiciary Committee last week, Garland acknowledged the influence of the NSBA's original letter, which cited instances including non-violent behavior that did not include threats, but that was deemed disruptive.
The NSBA had called for the use of measures including the PATRIOT Act, which is typically used to address terrorism. Their second letter said they "regret and apologize for the letter," stating that "there was no justification for some of the language" that they had used.
"I assume you're going to revoke your extremely divisive memo that you said was instigated because of that letter?" Grassley asked.
Garland defended the memo, claiming that it was a response "to concerns about violence, threats of violence, other criminal conduct."
"That's all it's about," he continued, "and all it asks is for federal law enforcement to consult with, meet with local law enforcement to assess the circumstances, strategize about what may or may not be necessary to provide federal assistance if it's necessary."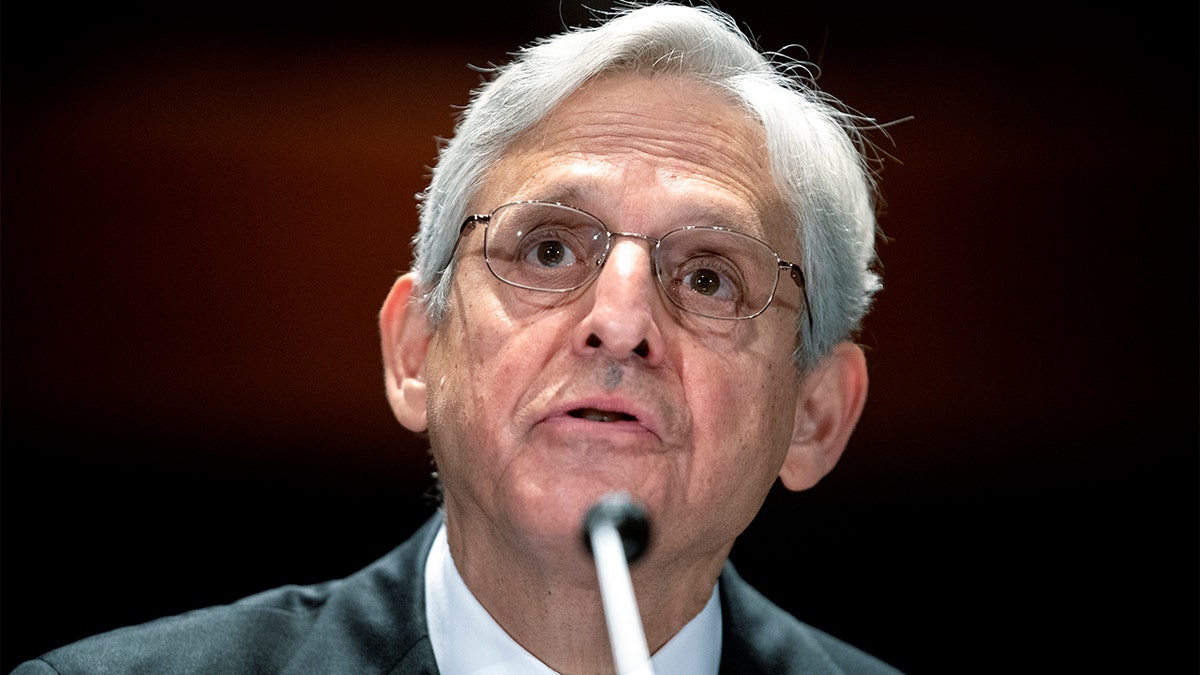 Early in the hearing, Grassley also chastised Garland for the DOJ's failure to respond to his requests for information. These requests have had to do with issues related to Hunter Biden, including a 2018 incident involving a firearm, and Chinese nationals Grassley said were linked to the Chinese government as well as the Biden family. The senator said this included Patrick Ho, who had ties to Chinese intelligence and Hunter Biden.
Grassley said that even though the DOJ said in court filings that they have FISA info related to Ho, the Department responded to Grassley's request by saying that they could not confirm whether such information even existed.
SEVENTEEN STATES ASK BIDEN, GARLAND TO STOP INTIMIDATING PARENTS INTO SILENCE AT SCHOOL BOARD MEETINGS
During his appearance before members of the House, Reps. Tom McClintock, R-Calif., and Ken Buck, R-Colo., asked Garland whether a special counsel should be appointed to investigate Hunter Biden and his finances.
Buck noted how a piece of Hunter's artwork was sold for $500,000, which he argued was thanks to familial ties.
Garland said he could not comment, saying there is an ongoing federal investigation of Hunter Biden.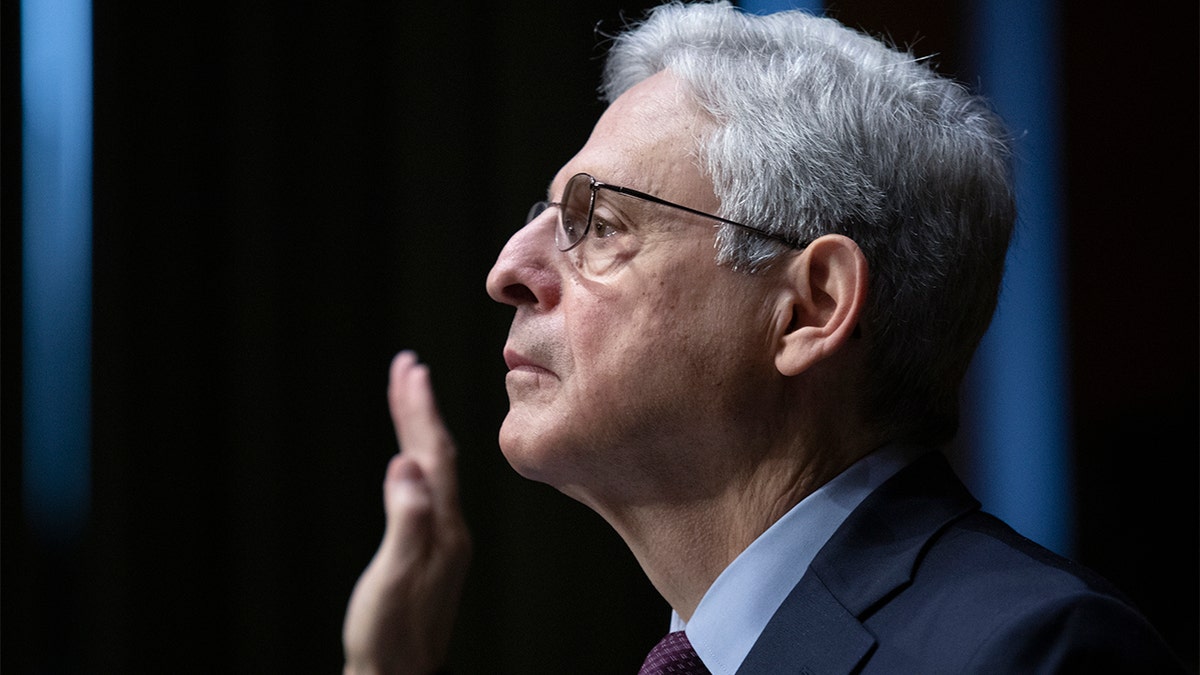 Another topic, broached by Sen. Tom Cotton, R-Ark., had to do with Dr. Anthony Fauci. Cotton referred to Fauci's May 11 testimony in which he said that his agency, the National Institute of Allergy and Infectious Diseases, does not has never funded gain-of-function research at the Wuhan Institute of Virology. The senator then noted that the NIAID admitted last week that they had indeed funded such research.
"Are you investigating Tony Fauci for lying to Congress?" Cotton asked.
Garland responded by pointing out that it is DOJ custom not to comment on pending or potential investigations. When Cotton asked if he thought Fauci had been truthful, Garland said it was "outside of my scope of knowledge."
Cotton then brought the conversation back to the school board memo, chastising the attorney general for his directive. The senator noted that Garland has cited news reports – in addition to a letter from the National School Boards Association – as inspiring his memo. Cotton then brought up one of the more high-profile instances of a parent being arrested for conduct at a school board meeting, where Scott Smith was charged with disorderly conduct after demanding answers regarding how his daughter was raped in a girls' bathroom at school by a boy who had reportedly been wearing women's clothing.
"That letter and those reports were the basis for your directive," Cotton said. "This is shameful. Judge, this is shameful. This testimony, your directive, your performance is shameful. Thank God you are not on the Supreme Court. You should resign in disgrace, judge."
In response to Cotton's diatribe, Garland insisted that the news reports cited by the NSBA – including the Smith case – were not the news reports that influenced him in issuing his directive.
Sen. Mazie Hirono, D-Hawaii, then defended Garland's memo, saying "it is a fact" that there has been a rise in violence against school board officials. She too mentioned the Supreme Court, but in the context of accusing it of being "weaponized to support the position of the most conservative causes."
Cotton was not the only one during the hearing to call on Garland to resign. Sen. Josh Hawley, R-Mo., had the same demand, one he initially leveled Friday, pointing during the hearing to a memo from a federal prosecutor in Montana that included a list of possible federal crimes related to harassment and intimidation. Hawley noted that while Garland has repeatedly said that his memo was about violence and threats of violence, it also refers to harassment and intimidation.
BIDEN ADMIN GIVES POST TO NATIONAL SCHOOL BOARDS ASSOCIATION CHIEF WHO SIGNED 'DOMESTIC TERRORISM' LETTER
"The Supreme Court has made quite clear that the word 'intimidation' with respect to the constitutional protection, is one that directs a threat to a person with the intent of placing the victim in fear of bodily harm or death.," Garland said, adding that prosecutors who pursue such cases know this.
"Prosecutors do, but parents don't," Hawley said.
Garland then said he had not seen the memo Hawley referred to.
"All I can conclude from this," Hawley continued, "is that either that you're not in control of your own department, or that, more likely what I think to be the case is that you knew full well that this is exactly the kind of thing that would happen."
CLICK HERE TO GET THE FOX NEWS APP
Hawley summed up by saying that Garland has "weaponized" the DOJ.
"It's wrong, it is unprecedented to my knowledge in the history of this country, and I call on you to resign," he said.