Friendship Prevents Presidential Endorsement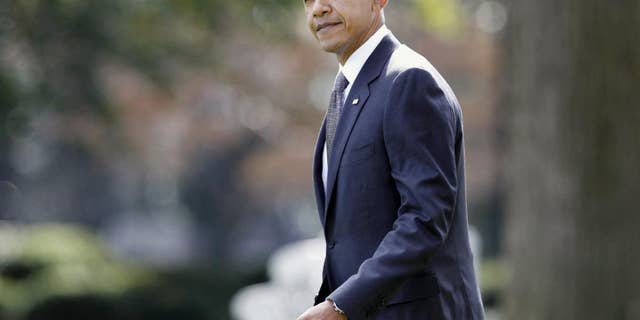 President Obama is not campaigning for or endorsing the Democrat running for governor in Rhode Island because of friendship.
Deputy White House Press Secretary Bill Burton told reporters on Air Force One "as it relates to the local politics, out of respect for his friend, Lincoln Chafee, the president decided not to get involved in this race."
The president visited Woonsocket, Rhode Island Monday afternoon, touring the American Cord & Webbing Company and talking small business, but he can't escape the political season, no matter how hard he is trying to remain above the race in Rhode Island.
Democrat Frank Caprio is running for governor of the Ocean State, against former Republican now-turned-independent Lincoln Chafee. Chafee, who served in the Senate with Obama, was one of the president's first colleagues to endorse him in 2008. But with the trip to Rhode Island coming only eight days before the election, Caprio was probably hoping for something more from the White House than a deferred endorsement.
Caprio told various news organizations, including the Fox affiliate in Rhode Island, what he thought about the lack of endorsement. "What I said to the president is that this process about endorsements is not something I'm concerned about right now and he can take the endorsement and shove it."
While the White House didn't react to Caprio's "shove it," Burton did make clear no matter what happens - even if Caprio loses, the administration is content with their actions, "The president feels comfortable with what he's doing in this race," said Burton. But Burton admitted tensions are running high so the strong words are hardly astounding. "I know that it's -- we're entering the final week of the election season, and emotions are running pretty high. So I don't think anybody is surprised to see people feeling particularly strongly about these races."