Franken accused of groping journalist at Media Matters party for Obama inauguration
A prominent liberal journalist whose work has appeared in the Los Angeles Times and Newsday accused Minnesota Sen. Al Franken on Wednesday of groping her at a Media Matters party during President Barack Obama's first inauguration in 2009.
In a lengthy piece for the Atlantic, journalist and radio host Tina Dupuy accused the Democratic senator of putting "his hand on my waist, grabbing a handful of flesh…Then he squeezed. At least twice" while the two posed for a photo at the party.
"It shrunk me," Dupuy, who had been married for two years at the time of the alleged sexual assault, wrote in the Atlantic. "It's like I was no longer a person, only ornamental. It said, 'You don't matter—and I do.' He wanted to cop a feel and he demonstrated he didn't need my permission."
The party was hosted by Media Matters for America, a progressive news watchdog site that is known for its aggressive criticism of conservative journalists and media outlets, including its "War on Fox News."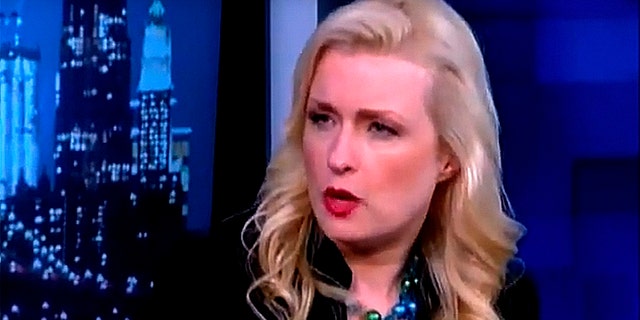 Dupuy becomes the eighth woman to accuse Franken of unwanted sexual advances and her accusations come only a day after another woman accused the two-term senator of forcibly trying to kiss her following a taping of his radio show in 2006.
That accuser, who spoke to Politico under the condition of anonymity, said Franken pursued her after her boss had left and she was collecting her things.
She said Franken tried to kiss her but that she ducked. Franken, a former "Saturday Night Live" performer who was a host on the now-defunct "Air America" radio network at the time, allegedly followed up by telling her it was his "right as an entertainer."
"He was between me and the door and he was coming at me to kiss me," she told Politico. "It was very quick and I think my brain had to work really hard to be like 'Wait, what is happening?' But I knew whatever was happening was not right and I ducked."
Speaking on the Senate floor Thursday, Franken said he plans to resign in the coming weeks. He's repeatedly apologized as several women accused him of sexually inappropriate behavior, and as his support from fellow Democrats evaporated.
The Minnesota lawmaker took to the Senate floor to say, "I may be resigning my seat, but I am not giving up my voice." He added he'll address issues as an activist.
Franken said he can't go through a Senate Ethics Committee investigation and effectively represent his state at the same time.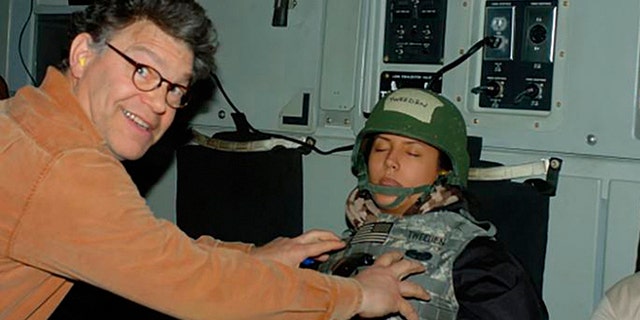 In remarks that lasted 11 minutes, he said that, thanks to his family, "I'm going to be just fine."
Franken said some charges against him are untrue and that he remembers other differently than his accusers do. But he added women "deserve to be heard and their experiences taken seriously."
A national conversation about sexual harassment has intensified this fall after the heavily publicized case of movie mogul Harvey Weinstein, who was accused of many acts of sexual misconduct, including rape, by actresses and other women. Just on Wednesday, Time magazine named as its person of the year the "silence breakers" — women who have come forward on sexual harassment.
The Associated Press contributed to this report.