Fox News Poll: Romney Bests Gingrich in Matchups Against Obama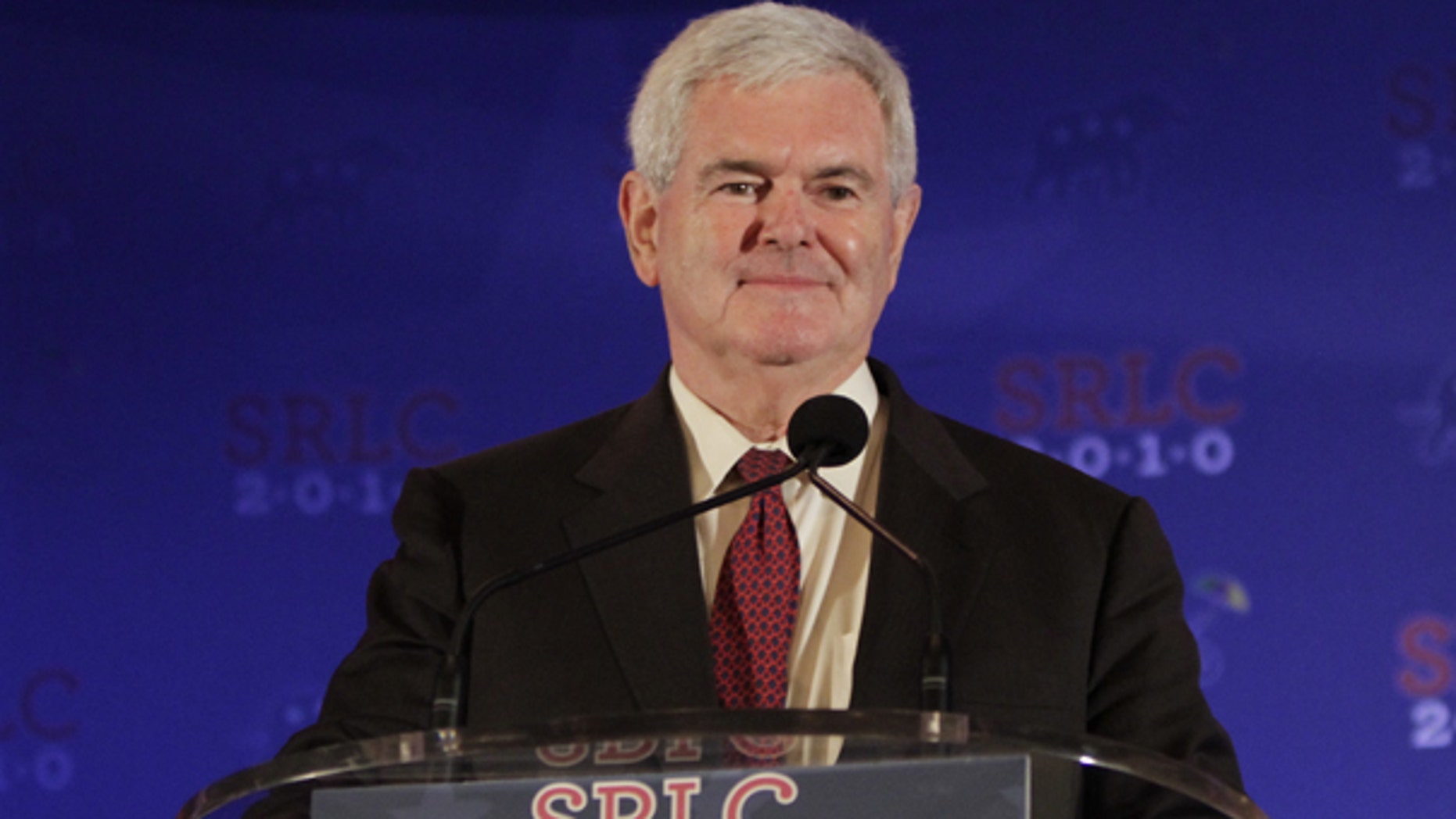 Newt Gingrich has increased his lead over Mitt Romney in the race for the Republican nomination, yet the former House speaker is weaker than Romney with the general electorate.
In a hypothetical matchup, Barack Obama is just 2 percentage points ahead of Romney (44-42 percent), according to a Fox News national poll released Thursday.
Three weeks ago, Romney had a narrow 2-point edge over Obama in the head-to-head matchup (44-42 percent). In every other matchup of the two candidates over the past year, Obama has topped Romney by between 1 and 7 points.
Click here for full poll results.
Meanwhile, Obama tops Gingrich by 46-40 percent in the new poll. That's mostly unchanged from last month when Obama was up 5 points over Gingrich (46-41 percent, November 2011).
President Obama's advantage over Romney is within the poll's margin of sampling error and it is at the edge of the error margin against Gingrich.
Among independents, Obama edges Romney by only 1 point and Gingrich by 5 points. In both of these theoretical matchups, about a quarter of independents do not support either candidate -- they are either undecided, would vote for someone else or wouldn't vote at all.
Voters who are part of the Tea Party movement are more likely to support Gingrich (77 percent) than Romney (70 percent) against Obama.
Overall, a third of voters are "extremely" interested in the 2012 presidential election, including 39 percent of Republicans, 36 percent of independents and 28 percent of Democrats. Among that group of highly interested voters, Romney tops Obama by 11 points, and Gingrich comes out on top by 8 points.
When looking at the combined views of voters who are "extremely" or "very" interested, Romney ties Obama, while the president still bests Gingrich by 3 points.
Who do voters think will win the 2012 presidential election? The largest number -- 44 percent -- thinks it will be Obama. Compare that to 37 percent who think a Republican candidate will win, including 16 percent who say Gingrich and 15 percent who say Romney.
Some 69 percent of Democrats think Obama will win re-election, while fewer Republicans -- 61 percent -- think a GOP candidate will oust Obama from office.
Finally, most voters say a candidate having had an extramarital affair is not a deal-breaker. By a wide margin, most voters say they would support a qualified presidential candidate who had an affair in the past (64 percent). About a quarter says an affair "completely disqualifies" a candidate (26 percent).
Majorities of men (68 percent), women (61 percent), Tea Partiers (77 percent), independents (67 percent), Republicans (65 percent), and Democrats (62 percent) say an affair does not disqualify a candidate.
The Fox News poll is based on landline and cell phone interviews with 911 randomly chosen registered voters nationwide and was conducted under the joint direction of Anderson Robbins Research (D) and Shaw & Company Research (R) from December 5 to December 7. For the total sample, it has a margin of sampling error of plus or minus 3 percentage points.