Fox News Poll: Mueller likely to find Trump offenses, Trump likely to fire him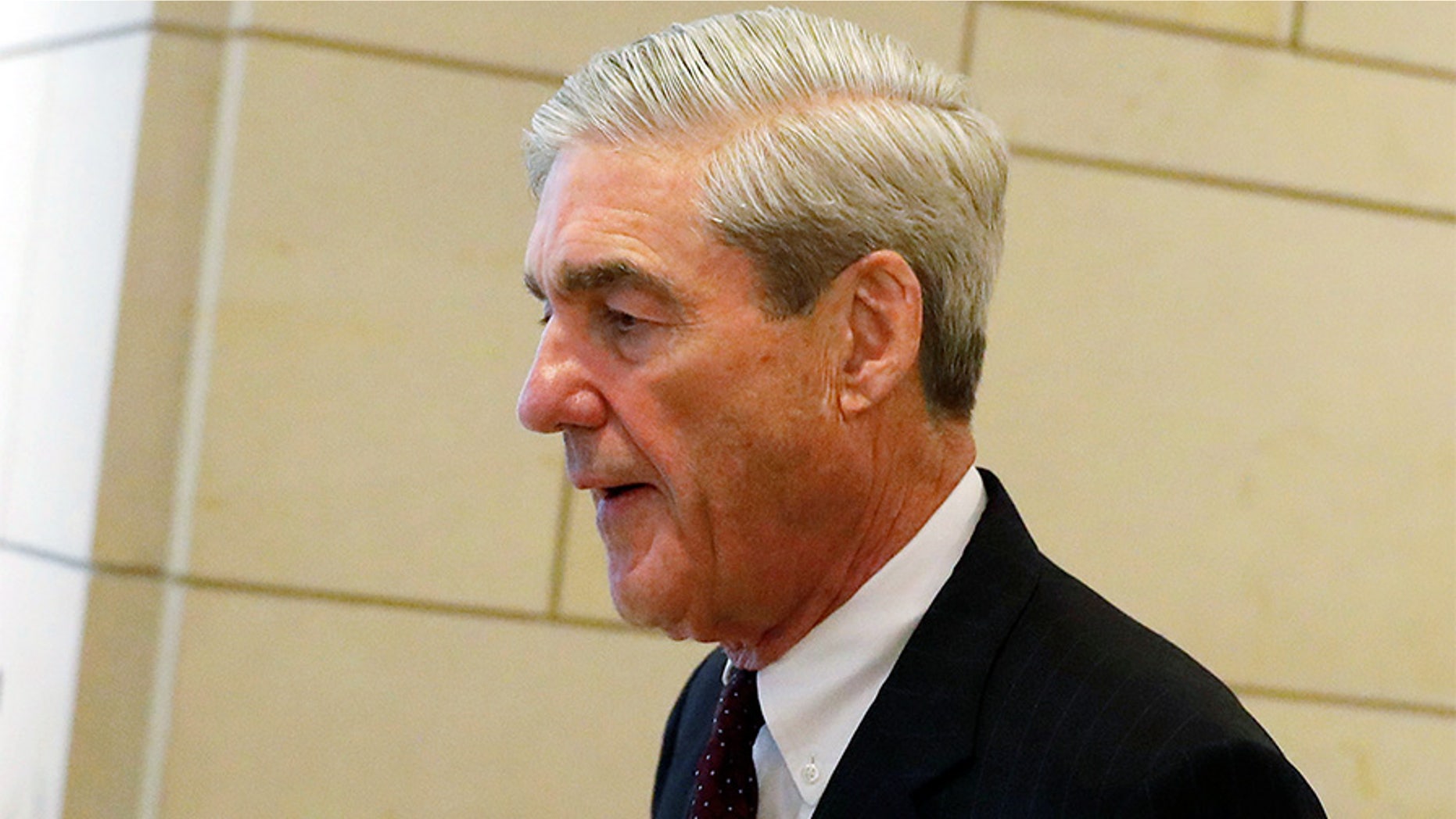 Most voters think it is important to continue investigating whether the Trump campaign coordinated with Russia -- but more believe President Trump will fire Special Counsel Robert Mueller before he's done.
About two-thirds, 67 percent in the latest Fox News poll, say it is at least somewhat important the investigation continues, and 56 percent think it's likely that Mueller's probe will find Donald Trump committed criminal or impeachable offenses.
READ THE COMPLETE POLL RESULTS.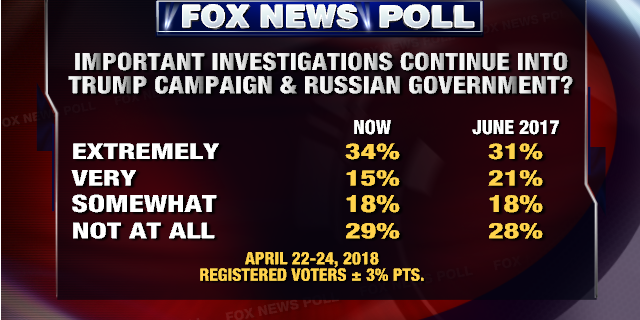 And even though a majority feels confident Mueller is treating the White House fairly (64 percent), an even larger number thinks it's likely President Trump will fire Mueller before the investigation is complete (71 percent).
Democrats (85 percent) are nearly four times more likely than Republicans (22 percent) to think Mueller will find Trump committed criminal or impeachable offenses.  Democrats are also more likely to expect Mueller will be fired, although by a smaller margin (82 percent vs. 61 percent).
Trump's favorable rating comes in at 43 percent, a bit higher than Mueller's 39 percent favorable.  However, far more have an unfavorable rating of Trump (55 percent) than Mueller (33 percent).
Some 27 percent of voters are unable to rate Mueller, down significantly from 51 percent last June.  Two percent are unable to rate Trump.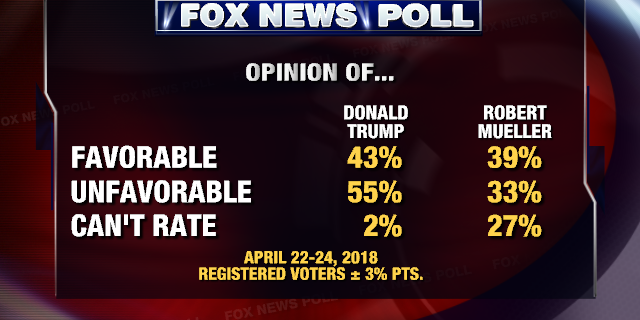 The poll, released Wednesday, finds half of voters feel President Trump is "not tough enough" on Russia (51 percent).  Hardly any (6 percent) feel he's "too tough," while 32 percent think his handling is "about right."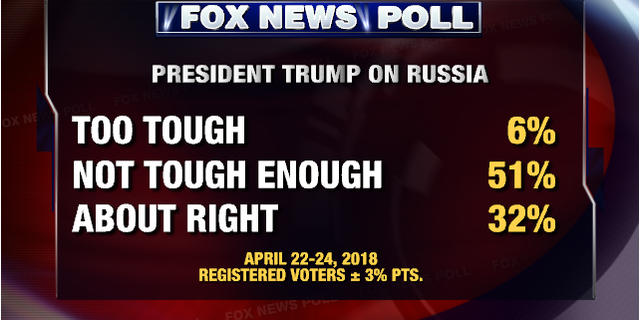 The president's job rating on Russia stands at 35 percent approval vs. 54 percent disapproval.
For comparison, on North Korea, his rating is 45-45 percent.  Thirty percent think he is "not tough enough" on North Korea, 13 percent "too tough," and 47 percent "about right."
The Fox News poll is based on landline and cellphone interviews with 1,014 randomly chosen registered voters nationwide and was conducted under the joint direction of Anderson Robbins Research (D) and Shaw & Company Research (R) from April 22-24, 2018.  The poll has a margin of sampling error of plus or minus three percentage points for all registered voters.