Former Top White House Economic Adviser Dishes: Didn't Want Job, too Much Infighting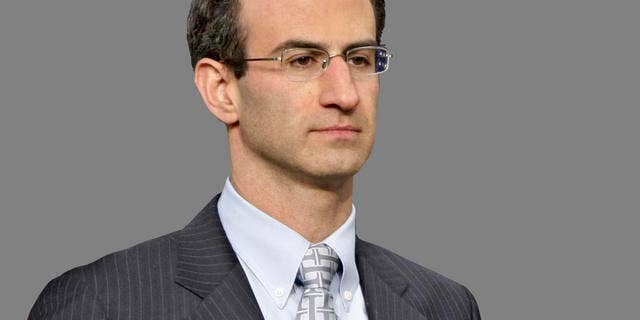 NEWYou can now listen to Fox News articles!
One of the former top economic advisers to the president now says that he didn't even want the White House job and claims there was infighting in the administration, he details in a new interview.
Peter Orszag, who was head of the Office of Management and Budget (OMB) talks to New York Magazine in a piece that also paints tension and a rocky relationship between Orszag and Obama administration officials.
Orszag was a young staffer in the Clinton administration and when he was called to help President Obama, he now says it wasn't even something he wanted. "I didn't want to do it," he says in the interview. Despite that apparent hesitation, he ultimately became one of the most visible officials of the administration, often hitting the television interview circuit.
He also suggests in the article that there was infighting and drama in the administration.
"Having worked in a White House before, I knew how the infighting can become all--consuming, and I didn't want to fall into that trap again. Many of my mentors warned me that despite the 'no drama' Obama campaign, once in office this White House would inevitably be like others-and possibly worse. And unfortunately that's exactly what happened."
Orszag was one of the first officials to leave the administration to leave and left the post last summer, apparently thinking that Washington wasn't serious enough about the deficit.
"I didn't think I could be an effective advocate for the administration on making the tax cuts permanent, and I didn't want to be in office when that happened," he told Gabriel Sherman, the article's author.
Others charge that there may have been some tension with other White House staff.
According to the report, some with knowledge of the situation say that former officials including White House Chief of Staff Rahm Emanuel, Senior Adviser David Axelrod "marginalized" Orszag and the relationships "soured." He also apparently got into a fight with another former top economic adviser, Larry Summers, right in front of Obama in a meeting.
In September Orszag penned an op-ed in the New York Times in which he pushed for temporary extension of Bush-era tax cuts for all earners including the wealthiest Americans, something Obama did not support, but ultimately agreed to in the final deal.
He now has returned to the private sector, working as a vice president for Citigroup in New York.