Former Staffer For Utah Congressman Charged With Lying To Collect Disability Benefits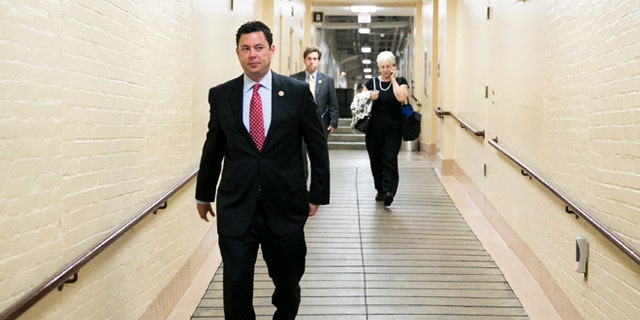 SALT LAKE CITY (AP) – A former staffer for U.S. Rep. Jason Chaffetz of Utah was charged with lying about being injured in the Iraq war to collect disability benefits.
Prosecutors on Thursday filed a 15-count indictment accusing Gilbert Prado of West Valley City with wire fraud and making false statements.
The eight wire fraud counts stem from monthly disability payments Prado received from August 2011 to March 2012 totaling $18,000, authorities said.
Prado, 49, is also accused of falsely representing to Veterans Affairs that he was injured during combat in Iraq in 2006. Prosecutors haven't challenged the fact that Prado served in the military.
The indictment said Prado lied during his VA evaluation for benefits when he claimed an improvised explosive device exploded 40 feet from him, throwing him against a truck.
Prado said the blast left him with a concussion, broken ribs, vision problems, headaches and memory loss, authorities said.
Prosecutors also said Prado falsely claimed he had recurring nightmares about shooting and killing two men, and injured his elbows while breaking down doors during searches.
A message left at a phone number listed for Prado was not immediately returned Friday. Another number was disconnected. No attorney was listed for him in court records.
The VA determined in 2009 that Prado had post-traumatic stress disorder, and he received monthly disability benefits. He requested an increase in benefits the next year, citing injuries to his brain and elbows, but the agency denied the request.
The VA did grant his request for an increase in benefits in 2011, the indictment said.
Prado landed a two-year paid position in Chaffetz's Provo field office through the Wounded Warrior Project. A 2011 congressional office directory shows Prado worked on constituent issues for Chaffetz.
The Republican congressman told The Deseret News (http://bit.ly/1blusKk) that his office became concerned about the veracity of Prado's story and referred the case to federal authorities. Chaffetz said he couldn't offer further details because it was a personnel issue.
Prado worked for the congressman from 2010 to 2011, Chaffetz's office confirmed in a statement.
Follow us on twitter.com/foxnewslatino
Like us at facebook.com/foxnewslatino