Former Minnesota Gov. Ventura Miffed by Courts, Says He's Off to Mexico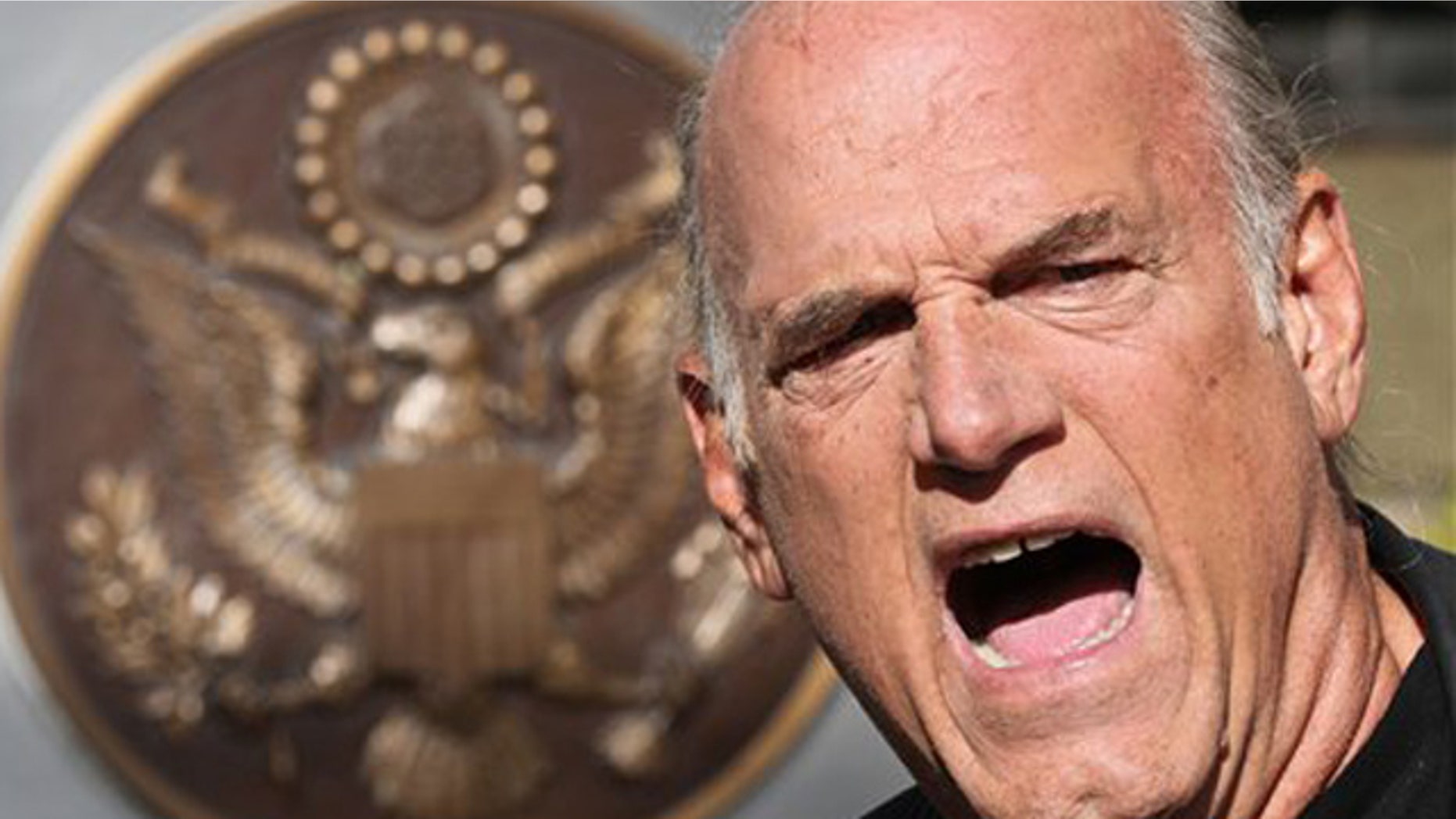 ST. PAUL, Minn. – Former Minnesota Gov. and professional wrestler Jesse Ventura is so upset by the dismissal of his airport security lawsuit that he threatened Friday to apply for dual citizenship so he can spend more time in his beloved Mexico -- or run for president of what he labeled "the Fascist States of America."
Ventura, 60,  sued the federal government in January, alleging that airport scans and pat-downs amounted to unreasonable search and seizure. A district judge in St. Paul threw out his lawsuit, which stemmed from a November 2010 incident at the Minneapolis-St. Paul International Airport, Thursday, ruling it should have been filed in a Circuit Court of Appeals.
Outside the federal courthouse in St. Paul, with a crew from his "Conspiracy Theory" cable TV show filming, Ventura said he hadn't decided whether to continue pressing his lawsuit. He said he wanted to make his case before a jury not a panel of judges.
"I want a trial by jury. They tell me I can have a jury decide my fate," Ventura said. "If given a jury, I will win."
Ventura has said a titanium hip implanted in him in 2008 sets off metal detectors and that agents previously used hand-held wands to scan his body. He said he was subjected to a body pat-down after an airport metal detector went off last November. Ventura said he hasn't flown since and won't fly commercially again.
"I will not, in a free country, be treated like a criminal. In our airports today, we citizens are treated like criminals. We're guilty until we're proven innocent," he told the Star Tribune.
Ventura, a political independent who served one term as governor, teased that he might have to run for president to change the policy and a court system he regards as broken. Moments later, he vowed to apply for Mexican citizenship so he can live there more months of the year.
The former Navy SEAL said he had lost his patriotism.
"I will never stand for a national anthem again. I will turn my back and I will raise a fist," he said.
Ventura, who was born James George Janos, served as the 38th governor of Minnesota from 1999 to 2003. He did not seek a second term.
As a professional wrestler, he was best known for his nickname, Jesse "The Body" Ventura. He was inducted into the World Wrestling Federation Hall of Fame in 2004.
The Associated Press and NewsCore contributed to this report.