Florida Governor Joins Two More in Rejecting Federal High-Speed Rail Spending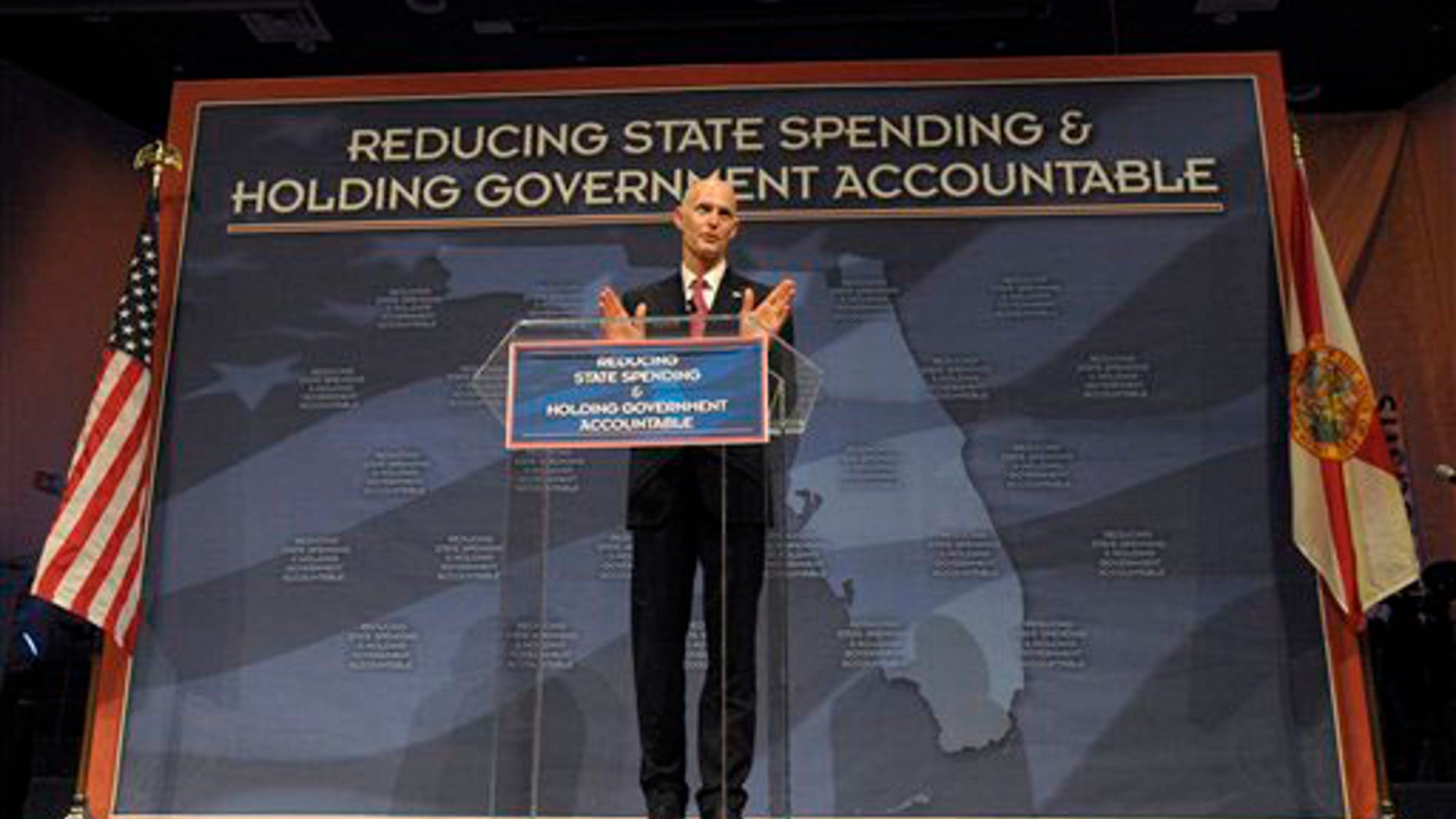 Florida Gov. Rick Scott is canceling a proposed high-speed train line between Orlando and Tampa, rejecting more than $2 billion from the federal government in a move echoing decisions by Republican governors in Ohio and Wisconsin.
Scott said Wednesday the proposal is too costly for Florida and could put the state's taxpayers on the hook for roughly $3 billion, while ridership is unlikely to pay for the operating cost, meaning the state would have to pump even more money into the line each year.
"The truth is that this project would be far too costly to taxpayers and I believe the risk far outweighs the benefits," the Republican governor said in a press release.
Republican Govs. John Kasich of Ohio and Scott Walker of Wisconsin have also rejected high-speed rail plans in a direct affront to one of President Obama's favored causes.
The president's latest budget proposal calls for $53 billion over the next six years for high-speed rail projects across the country. The federal government diverted $342 million to Florida's plan when Ohio and Wisconsin rejected the cash.
Scott criticized the plan, and argued that the president's most recent budget would increase the country's debt.
"Higher taxes and more government spending is a recipe for disaster. Government has become addicted to spending beyond its means and we cannot continue this flawed policy," Scott said.
Scott said he informed Transportation Secretary Ray LaHood on Wednesday that he didn't want the state to bear the brunt of responsibility for repaying the $2.4 billion invested by the federal government if it all fell apart.
"My background is in business, not politics. But you don't have to be an economics expert to understand that if you spend more money than you take in, your business will fail," Scott said.
LaHood said he is "extremely disappointed" by Scott's decision.
"We worked with the governor to make sure we eliminated all financial risk for the state, instead requiring private businesses competing for the project to assume cost overruns and operating expenses," he said in a statement. "This project could have supported thousands of good-paying jobs for Floridians and helped grow Florida businesses, all while alleviating congestion on Florida's highways."
"Nevertheless, there is overwhelming demand for high speed rail in other states that are enthusiastic to receive Florida's funding and the economic benefits it can deliver, such as manufacturing and construction jobs, as well as private development along its corridors," he added.
The Florida Democratic Party responded by calling Scott a "one-man wrecking crew for Florida's economy."
"Gov. Scott's rejection today of high-speed rail not only ends the hope of less congestion on our roads for central Floridians stuck in I-4 traffic every day, but also stops a critical investment in Florida's infrastructure that will cost our state 71,000 job-years," said party spokesman Eric Jotkoff. "Between the governor's actions today and his budget, which promised pink slips to tens of thousands of police, firefighters, and teachers, Rick Scott is putting Florida's future at risk."
As Scott made his announcement, the Florida Times-Union reported that The Sunshine State could become the first in the nation to reject federal Medicaid dollars if the federal government rejects the state Legislature's plan for an overhaul.
Medicaid is expected to cost the state more than $22 billion in the coming fiscal year, which begins July 1, the Times-Union reported.
"We can't allow the federal government to commandeer our budget," Republican state Sen. Joe Negron told the newspaper.
The overhaul reportedly would trim managed-care profits, boost payments to doctors, squeeze out new savings, enhance protections against malpractice claims and provide vouchers for patients to buy private insurance if they want to do so.
Negron told the Times-Union that the new plan would save about $1 billion in the first year and $4.3 billion over three years.
The Associated Press contributed to this report.