Florida Catholic school considers dropping student health plan, on heels of Ohio decision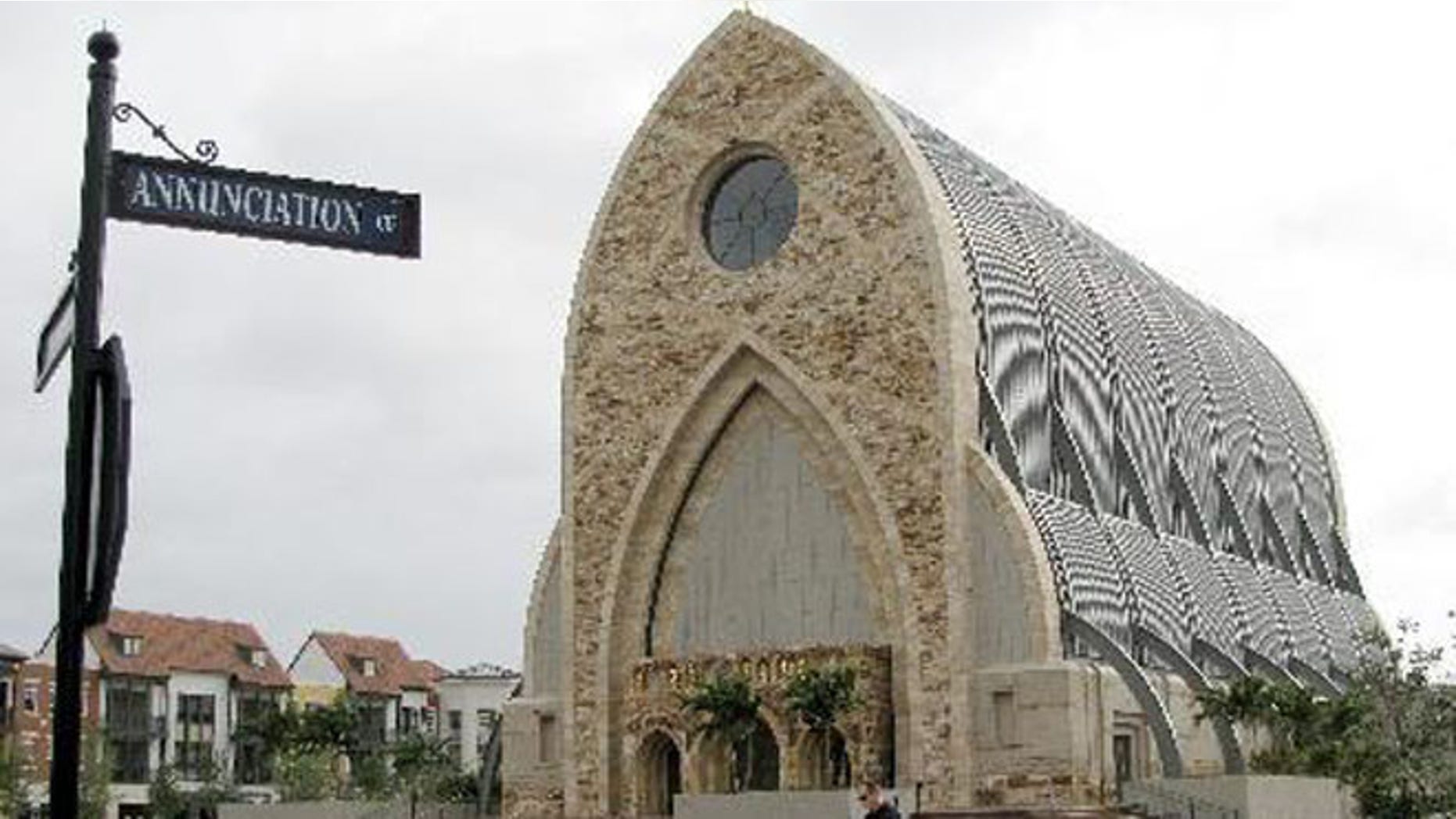 On the heels of an Ohio school's decision to abandon its student health insurance plan, another Catholic university in Florida is considering whether to follow suit over concerns about premium costs associated with the federal health care overhaul, FoxNews.com has learned.
The school, the private Ave Maria University, is voicing both moral and economic concerns.
Like Franciscan University -- the Steubenville, Ohio, school that just announced it is dropping student coverage -- Ave Maria officials are opposed to the so-called contraceptive coverage mandate. But for both schools, premium costs associated with new coverage requirements appear to be fueling their anxiety.
"We're studying it right now," Ave Maria University President James Towey told FoxNews.com. "My own sense is, I don't see ... how it makes sense for us to stay in this."
University officials plan to meet Monday to discuss their insurance options and potentially make a decision.
Towey said the school's insurance provider told them that students would be looking at a premium increase ranging from 65 to 82 percent in the coming year if no changes are made.
"At a minimum, we've got to communicate to students on why they're going to see a huge spike in insurance," Towey said. He added, though, "we just might get out of this business."
The expected premium increases apparently stem from a requirement in the health care law to restrict annual limits on insurance policies. The change for student plans is expected to be phased in, but the first stage will still require coverage limits to be at least $100,000 - a number that would rise sharply from there in the coming years.
The reason this change could affect colleges dramatically is that some schools don't exactly offer comprehensive insurance coverage. So new coverage requirements -- as seen with Franciscan and now Ave Maria -- can cause a big jump in premiums.
Towey noted that a lot of students are covered by their parents' plans, but not all. "Parents who don't have a health plan -- then these students are out there," he said.
Franciscan, which already made the decision to drop student coverage, claims to have been in the same boat. It's unclear how many other schools might follow suit.
FoxNews.com reached out to a number of other religious-affiliated colleges, which either did not confirm their plans for student coverage or said they did not plan on dropping it.
Victor Nakas, a spokesman for The Catholic University of America, said the school "has no plans to drop its student medical insurance plan."
Nick Alexopulos, spokesman with Loyola University Maryland, also said, "we are not considering dropping our student health insurance plan." He said the school continues "to monitor the situation as it unfolds."
Towey is a former faith adviser for former President George W. Bush. His school is among those that, separately, are suing the Obama administration over the contraception mandate.
Towey said his school finds the mandate "repugnant," but he expressed economic concerns regarding the expected premium increases. He said his school tried to shop around with other major insurers for alternatives, but "they wouldn't even give us a quote."
"These are the unintended consequences of what happens when you hastily pass a 1,000-page bill," he said.