First lady and family members reportedly cause headaches at Beijing hotel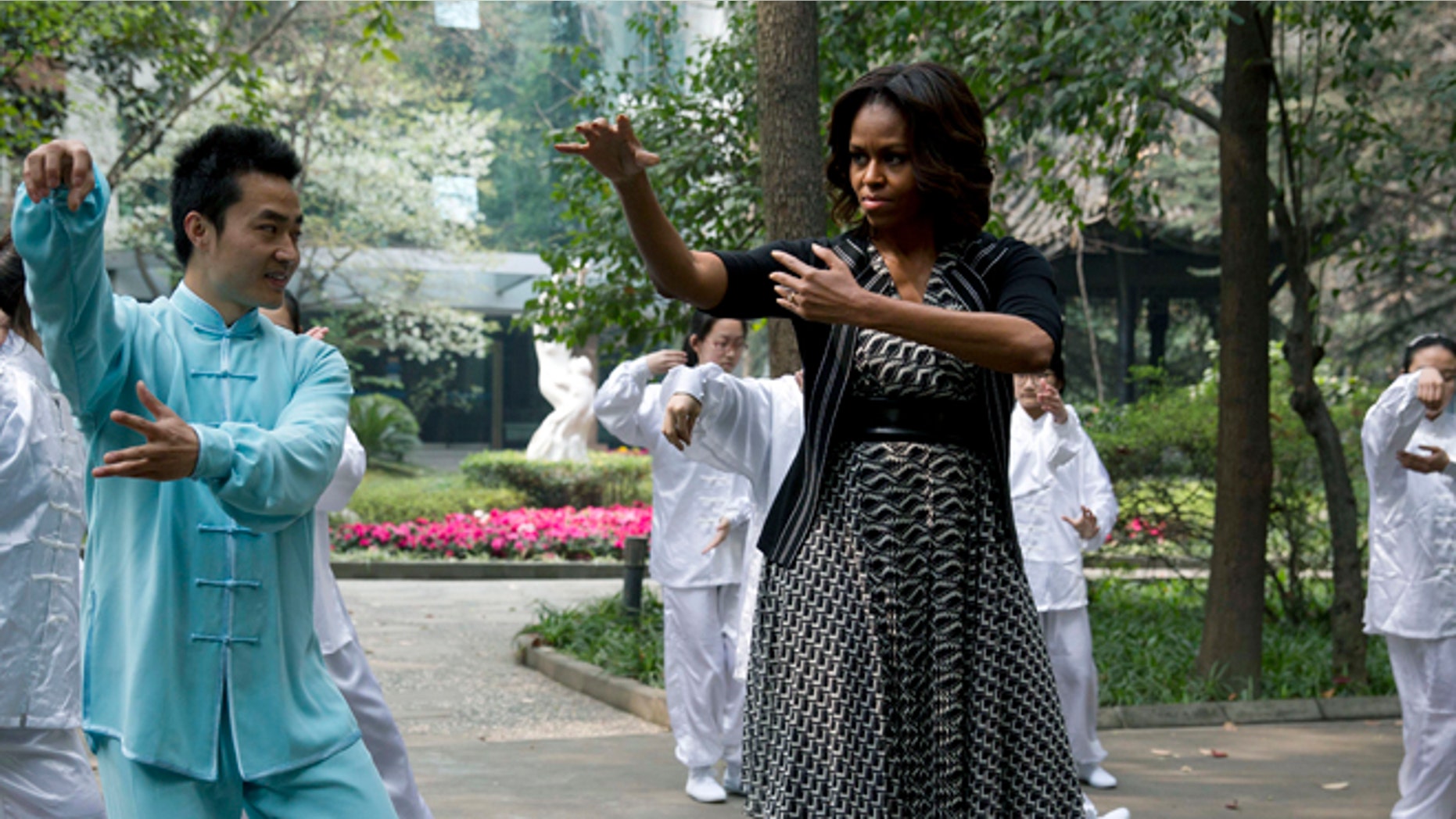 Michelle Obama and other members of the first family reportedly have been causing problems at a hotel where they were staying during their China tour.
A Westin Beijing Chaoyang hotel staffer reportedly told The Daily Mail that the first lady, her two daughters and her mother are inconveniencing "pretty much everyone," despite having a 24-hour-butler and numerous other amenities that come with their $8,350-a-night suite.
The front desk clerk told the London newspaper that the first lady's mother, Marian Robinson, has been "barking at the staff since she arrived" for their week-long tour that ends Wednesday.
"We can't wait for this to be over, to tell you the truth," the clerk told the newspaper. "We entertain many important people here, but this has been, I think, very different."
Beyond challenging the hotel staff, the Obamas' stay also has reportedly created problems for other guests, who have limited use of the elevators and must go through security checkpoints.
The newspaper reported the first lady and her daughters -- Sasha and Malia -- have charmed Chinese residents during their outings.
However, reporters have complained about having limited access to the family.
The pool reporter Monday, from The New York Times, filed a report on the family visiting the Museum of Terra Cotta Warriors, a burial place of about 8000 life size warriors left by China's first emperor. The report stated the news media was "kept far away" and that she had "no clue what was said."
A pool report Sunday, from McClatchy Newspapers' Beijing bureau chief, about a roundtable discussion the first lady had with educators, parents and student on education, read: "Although pool photographers were allowed to take pictures of the roundtable, the names and bios of the participants have so far been withheld by the White House, and the pool was only allowed to hear roughly four minutes of opening comments" by Obama and U.S. Ambassador Max Baucus.
"News officers said they were not releasing names so participants could talk candidly with Obama about education issues," the report also said.