Fetterman checks himself into hospital 'to receive treatment for clinical depression'
Fetterman checked himself into the hospital Wednesday night
Pennsylvania Sen. John Fetterman checked himself into a Washington, D.C., hospital Wednesday night to be treated for clinical depression, according to his office, less than a week after checking out.
"Last night, Senator John Fetterman checked himself into Walter Reed National Military Medical Center to receive treatment for clinical depression. While John has experienced depression off and on throughout his life, it only became severe in recent weeks," Adam Jentleson, Fetterman's chief of staff, wrote Thursday in a statement.
"On Monday, John was evaluated by Dr. Brian P. Monahan, the Attending Physician of the United States Congress. Yesterday, Dr. Monahan recommended inpatient care at Walter Reed. John agreed, and he is receiving treatment on a voluntary basis.
"After examining John, the doctors at Walter Reed told us that John is getting the care he needs, and will soon be back to himself."
FETTERMAN RETURNS TO SENATE AFTER DAYS IN HOSPITAL, CASTS VOTE ON SENATE FLOOR AMID ONGOING HEALTH ISSUES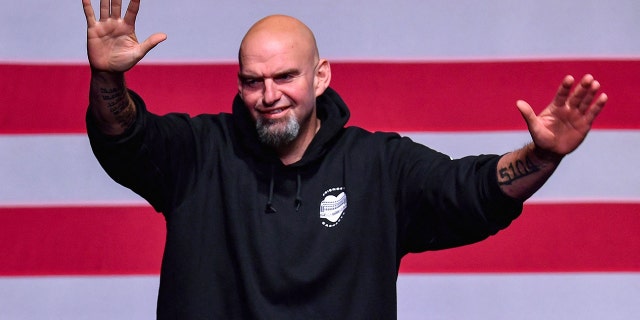 Fetterman was hospitalized for three days last week after feeling lightheaded, but returned to the Capitol on Monday after doctors reportedly ruled out another stroke or seizure.
FETTERMAN HEARS VOICES LIKE THE TEACHERS IN 'PEANUTS' AFTER STROKE, STRUGGLES TO ADJUST TO SENATE LIFE: REPORT
"Hey everyone. It's great to be back in the Senate. Thank you all for the well wishes - looking forward to getting back to work today," Fetterman wrote in a tweet earlier this week.
Sen. Ben Ray Lujan, D-N.M., who also survived a stroke last year, told Fox News that Fetterman is getting noticeably stronger since his first stroke in May.
"I've been having conversations with Senator Fetterman from the very beginning. And even after he survived his stroke, he's only gotten stronger and stronger. He has a lot of support here, and he's gonna do very well," Lujan said.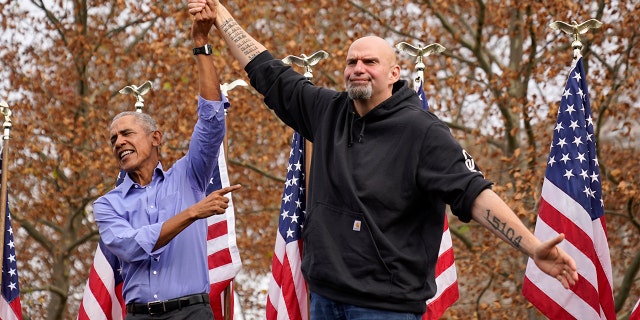 The senator continued: "I just hope people out there across the country also take a moment to understand the signs of a stroke. I unfortunately did not know that when I had my stroke. And learning what those signs are, it could save your life or the life of a loved one."
CLICK HERE TO GET THE FOX NEWS APP
Fetterman suffered a stroke in May 2022 while on the campaign trail that caused auditory processing issues. Due to his condition, the senator carries around a closed captioning tablet that allows him to communicate with people while at work.